No Comments
Local Breweries Reach into Backyards & Communities for Ingredients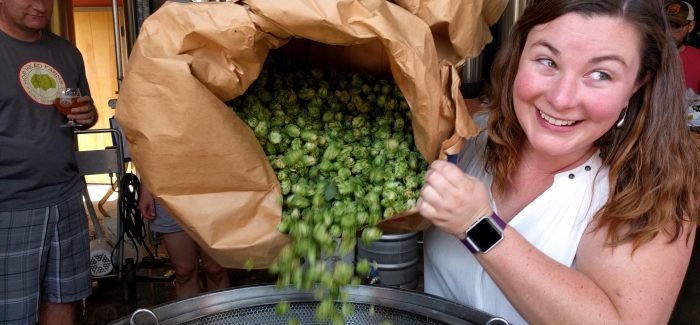 At PorchDrinking, we're all about "drinking small" and supporting our local beer communities, so when we heard of some smaller breweries using locally sourced ingredients from their own yards, gardens, and communities, we were immediately intrigued. Ingredients can be one of the most challenging parts of running a brewery; locating, coordinating, and purchasing these items for smaller breweries is a moving target. The following local breweries are getting creative by using community connections to create beers that both tie directly to their area while creating completely unique brews for their neighborhood.
For Amalgam Brewing, a local brewery in Denver's Midtown neighborhood, locally sourced ingredients are more than something experimental, it is part of their mission. "Using foraged and local fruit is something that excites and inspires us. Being able to capture seasonality and build deeper connections to places and people is foundational to our brand," states Eric Schmidt, Co-Founder of Amalgam. In 2017, their Backyard Peach beer used 150 pounds of peaches that were hand-picked from Schmidt's own father's peach tree in Loveland, CO. Focusing on small batch, experimental sours and saisons allows Amalgam to work with smaller amounts of ingredients. "Blackberries, cherries, and huckleberries picked by friends have all found their way into our beers. These beers always have a special place in our hearts and serve as reminders that friendship, community, and creativity are essential elements of our blends."
https://www.instagram.com/p/BoJ2V1BHXiF/
Other breweries have enjoyed the challenge and creativity of using local homegrown ingredients as well. One of Denver's newest Breweries, Alternation Brewing, recently used apples from trees in their founder Brendan Pleskow's backyard. A new beer called Poison Apple was released in late October. He gives some backstory about how this beer came about for Alternation.
"Early in the morning on the day of brewing, our family foraged about 100 pounds of fresh apples from the orchard tree in our backyard. We aren't sure of the apple variety; however, we believe the entire neighborhood was an apple orchard in the early 1900's prior to being developed. The apples were large and sweet. We processed the apples by hand with a light wash to remove dirt, chopped them into eighths (keeping skins intact), and added them into an empty sanitized fermenter. Apple skins and the fruit inside are home to some of the most productive wild yeasts due to their large flowers and naturally waxy skin. In addition, their late-season harvest allows only the strong yeast to survive some of the cold nights that less viable yeast might not be able to handle. But you never know what you might get! That is the beauty of spontaneous fermentation – even the most scientific brewer is unsure of what the final results will be! We are looking for a cleaner profile to let the apple flavor shine."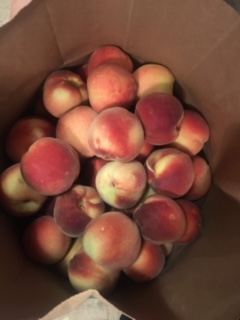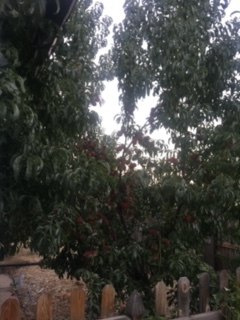 WestFax Brewing in Lakewood, CO is focused on finding ways to connect to their local community and use local resources whenever possible. Their monthly pilot program includes two small-batch brews per month, so naturally, they were inspired to try and use locally sourced ingredients in their latest small batch called Dysfunctional Family, a Peach Chili Blonde Ale. "We were planning to do a chili beer to utilize the chili and fall harvest season," said head brewer Alex Stansbury.
"Then one of our employees came in and said, 'Hey, I have all these peaches from a peach tree I planted in my yard 5 years ago.' Then one of our bartenders overheard us talking about the recipe and offered up peppers from her garden. Next thing you know, we had a small batch beer with local ingredients from our own employees' backyards right here in Lakewood, which is awesome. For those who garden, you know that homegrown ingredients are more flavorful and potent. So, we try and utilize our local connections and community as much as possible for our pilot program. It helps us stay more connected to our neighborhood and tells a good story about the beer we create here. People really enjoy it when you create a beer that includes ingredients from the community where they live."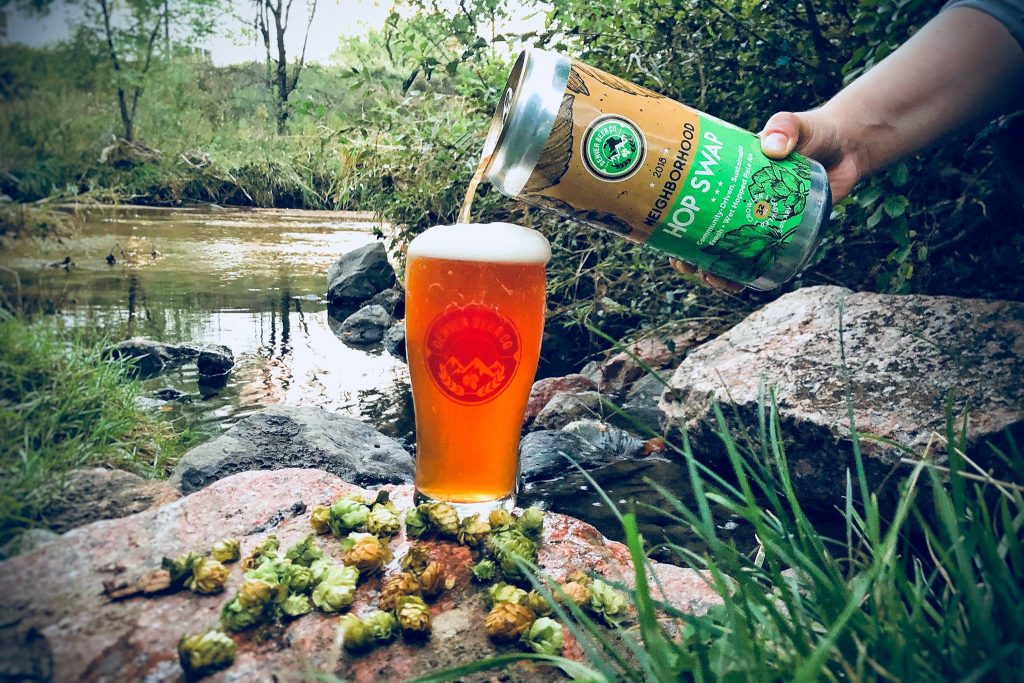 For Denver Beer Co., using local hops from local Denver neighborhoods has been a part of their humble beginnings. Their Neighborhood Hops Swap program came about before the brewery's doors opened in 2011. "That spring, and every year since, we gave away baby hop plants for free to anyone who would like to try their hand at hop farming," states Diana Crawford from Denver Beer Co. DBC provides a few best practices for growing hop plants for the novice hop farmers and then sends them into their communities with the plants; each year the brewery gives away a few hundred hop plants. In autumn, the hop farmers return their harvests in exchange for both getting to help brew and to try the local beer they were a part of. The farmers also stand a chance at winning a free keg of the brew. The person with the best weigh-in from their hop plants wins a free keg of the Neighborhood Hops Swap Pale Ale. "The hop swap is one of our most favorite programs as we get to meet and engage with our neighbors and customers and really get to know them over the growing season. It's super fun to have the farmers come in to help us brew the Neighborhood Hop Swap beer each year with their very own hops."
It's not all unicorns and rainbows, though, when using locally sourced ingredients. There are the challenges of getting enough produce needed for the demands of the brew. This is highly dependent on each brewery's local connections/availability and the harvests of local trees and plants, which fluctuates from season to season. Then there's the issue of consistency. With local ingredients, you will likely get more flavor, but the variables within those flavors produced are higher and more noticeable. The fruits, hops, and produce can range widely in taste. This makes using them both exciting and tricky. It's also more effort to hunt down ingredients and more intensive to prep them for a brew instead of using a puree, hop pellets, or other pre-packaged goods. This is where smaller breweries can show off being more nimble in taking on these variable challenges with having less distribution and production demands. These types of locally sourced brews provide an opportunity for breweries to lean into creativity and accept the challenge of crafting these batches, which have more unknowns. They can also be a great representation of local environments, weather, and seasonality, showcasing the local ingredients in that territory that only nature can provide.
---