No Comments
Georgetown Brewing Company | Manny's Pale Ale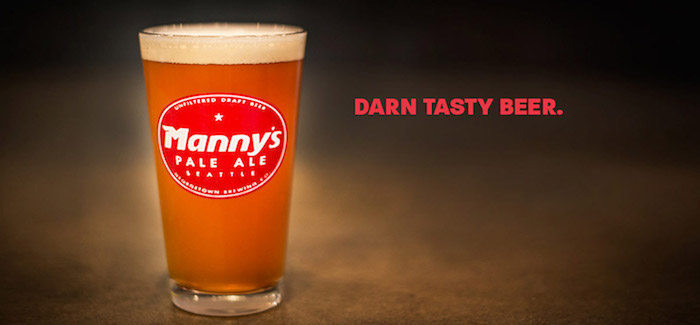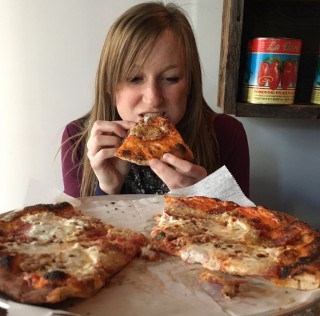 Readers of PorchDrinking.com, I'd like to introduce you to Seattle's pale ale. That's right – in the city with the most craft breweries in the entire country, known for pioneering brewers and enthusiastic hopheads, I'm daring to single out one brew as Seattle's illustrative pale. Please raise a glass and introduce yourself to Manny's Pale Ale from Georgetown Brewing Company. 
ABV 5.4%
As Georgetown's flagship beer, Manny's Pale Ale accounts for a whopping 70% of Georgetown's production for good reason. It's not the hoppiest pale ale you'll find in Seattle, nor is it the most creatively named. It doesn't contain fruit or any obscure ingredients. But Manny's strong malt backbone and zippy finish make it a hometown favorite that can be found everywhere from the Seattle's darkest dive bars to the stands of a Seahawks game at CenturyLink Field.
https://www.instagram.com/p/BpQBXwZAxqN/
What makes Manny's so magical? The distinct combination of its simplicity, authenticity, and ubiquity.
Simplicity:
Manny's Pale Ale is Georgetown's flagship brew for good reason. As a year-round offering, it provides the combination that beer drinkers look for in a Washington pale ale: a crisp, medium mouthfeel; a punchy mix of Northwest hops; and a complex malt profile. The finish is bitter and lingering, but the beer is light enough that you can drink it in any season and at any occasion.
Authenticity:
Manny's was developed by Georgetown Brewing Company's founders when they set out to create their vision of a Washington State Pale Ale. The brewery defines Manny's as "a real NW style pale ale" and the beer is true to that description. Brewed with Northwest hops in Seattle's Georgetown neighborhood, Manny's is a local beer, with local roots and local ingredients.
Ubiquity:
Manny's is not a beer that visitors to Seattle necessarily seek out, but the second you become a Seattleite, you will see it (and drink it) everywhere. According to Georgetown's website, Manny's is currently sold in over 900 bars and restaurants in the Seattle area. It's the beer served at networking events, shared by co-ed volleyball teams, and sipped by parents at a kids' birthday party. It doesn't steal the spotlight because it doesn't need to. As Seattle's pale ale, Manny's is everywhere Seattleites are or want to be. This hometown beer helps make Seattle home.
---