No Comments
Fremont Brewing | Coconut Edition B-Bomb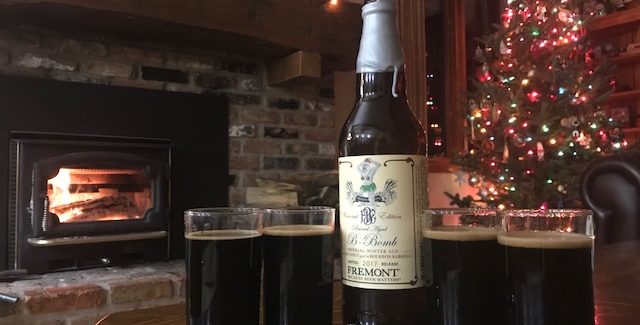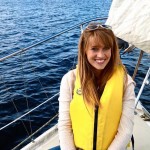 I'm not ashamed to admit it people: I'm a total Fremont Brewing fangirl. Always have been, and expect that I will be. But, in my defense, I fangirl hard for good reason – the Coconut Edition B-Bomb being just one of them.
If you're a fan of Fremont like me, you'll know that the B-Bomb isn't new to the Fremont line-up. For years, Fremont has put a focus on their barrel-aged series, producing, arguably, some of the best barrel aged brews in the Pacific Northwest. Formerly known as the Bourbon Abominable, the B-Bomb is a pillar of the Fremont barrel aged series, and has taken home awards including the Gold at the Washington Beer Awards in 2013, the Gold at the 2016 Best of Craft Beer Awards, and (you guessed it!) another Gold – this time at the 2016 Washington Beer Awards. And that's just a select few of the medals that they've taken home for this one. Needless to say, this B-Bomb has become a pillar of the craft beer scene here in Seattle, and creates quite the stir every year on its much-anticipated release.
But this year there was even more commotion and buzz around the B-Bomb due to its newest variant: Coconut. Me and the rest of Seattle were at the brewery bright and early the day of its release, eagerly awaiting to buy our two bottle limit. Did I wait in line for 45 minutes to get it? Perhaps. Was it worth it? Undoubtedly.
The Coconut B-Bomb is a mix of 9, 12 and 24-month old Winter Ale, having been aged in 12-year-old American Oak bourbon barrels. Thick and smooth in body, the near-pitch-black B-Bomb sports a subtly frothy head as it settles in your cup. Stick your nose in to savor an aroma that is fit for a winter candle – bourbon, hints of vanilla, bits of coffee bean and a healthy, hearty amount of coconut.
https://www.instagram.com/p/BcYX9tYDIlH/?taken-by=fremontbrewing
Sip away and expect the prominent and distinctive B-Bomb flavors – oak, vanilla, bourbon, coffee and cacao. These flavors lie just beneath that prominent toasted coconut flavor, this flavor being delightfully focal without overpowering those other, complimentary tastes that we crave out of these barrel aged delights. The aftertaste is just as satisfactory – leaving hints of those whiskey and coconut notes on your palate.
As expected with an aged beer, the Coconut variant is great both now and later. Though the beer is already one of my favorites of 2017, expect the Coconut B-Bomb's body and flavor to continue to improve for a minimum of 5 years. Try one now, and also add one to your cellar for a special occasion down the road.
Cheers, Fremont. Until next December. I'll be the one in line, eagerly awaiting your next creation.
---