No Comments
Event Recap | Capitol Hill Block Party 2016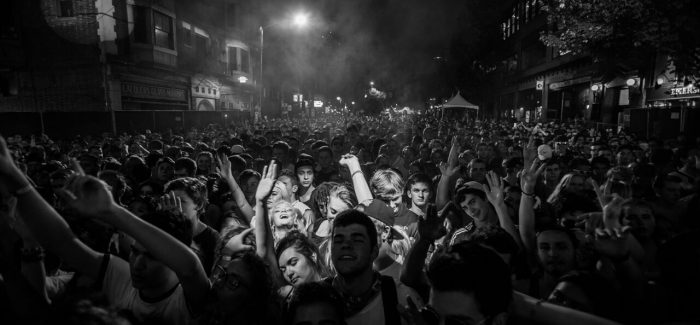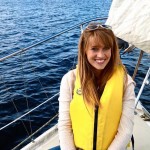 Cover photo courtesy of Capitol Hill Block Party
I wasn't shy about being excited for the 20th Anniversary of Capitol Hill Block Party. It had been marked in my calendar – and in pen, may I add – for months. But despite the countdowns, anticipation, and planning, this weekend exceeded all expectations, proving to me why I not only love the event, but the neighborhood in which it's held.
That being said, I don't want you thinking I'm too easy-to-please. For Capitol Hill specifically, I'm a tough critic.
My boyfriend and I often fight – playfully – over Capitol Hill. He lives on the hill. I do not. Not coincidentally, he then usually wants to stay on the hill, while I want him to branch out. His argument? It's simple. 
"Why would you ever leave the hill?"
Well, this weekend, with the help of CHBP, I have to admit that there really was no reason to leave the hill. There was dancing. There were homecomings. There was sunshine. There was charm. And of course, there was music. The event – from start to finish – effortlessly captured the quirky, alternative, distinctive and unapologetic nature of Capitol Hill and its residents. And if you weren't there yourself, I feel sorry for you. So sorry, in fact, that I'm willing to give you a quick recap – despite still being in denial that it's over, and feeling as though it's too soon to talk about it.
https://www.instagram.com/p/BIT9dFigrHy/?taken-by=sango_
Sango
It's not easy to get people to dance in pure daylight, but Sango did it – effortlessly. One of the first acts on the Main Stage of Block Party is a Seattle-born producer who is best known for remixes of Drake, Nas and The Weeknd. His sound is undeniably distinct and infectious for those lucky enough to see him play. Keep an eye on this one – and check out his album, North, in the meantime.
https://www.instagram.com/p/BIMK5VIgnpe/?taken-by=kexp
MØ
The Danish singer, MØ is best known as Major Lazer and DJ Snake's Lean On, but she proved this weekend that she can effortlessly stand on her own. Her memorable and charismatic performance wasn't one to miss on night one – and ticket holders took note. Pike Street was filled to the brim to sing and dance along to MØ. After Friday, she will easily be welcomed back to the Emerald City with open arms. 
https://www.instagram.com/p/BIRI9dWDsCR/?taken-by=paulerlandson
Dave B
For being an unexpected addition to the Capitol Hill line up, Dave B won't be a name easily forgotten. A Seattle native who just released his album Tomorrow – with help from Sango! – has begun to skyrocket into the city's prestigious hip-hop scene thanks to his distinguishing and inventive lyrics and rhythms. He's good on tape, but he's near-unbelievable in person, with energy (including smooth dance moves) that cannot be captured in words. We're putting money down on Dave B – and are convinced that he'll only continue to spread like wildfire.
https://www.instagram.com/p/BIUFeu5Bc5w/?taken-by=odesza
Odesza
Block Party had a sold out show on Saturday night, and there's no doubt in my mind that the duo Odesza – made of Washington natives Harrison Mills and Clayton Knight – are the reason why. In just a few short years Odesza has catapulted into stardom – and for good reason. Their music – a spot-on mixture whimsical melodies and heart-racing bases – are on a different level than anything else on the scene today. They have established themselves as forces of nature, and as a distinctive sound that is capturing a new generation of music lovers. Their show on Saturday didn't disappoint, and was one of the most memorable hours that Capitol Hill is sure to see in the years to come. It's not often that you see thousands of people dancing as one, but boy, did Odesza accomplish that task. Effortlessly. 
So, in short, really, why would you ever leave the hill?
---