No Comments
The Mainline Showcases Best of Funkwerks and Jessup Farm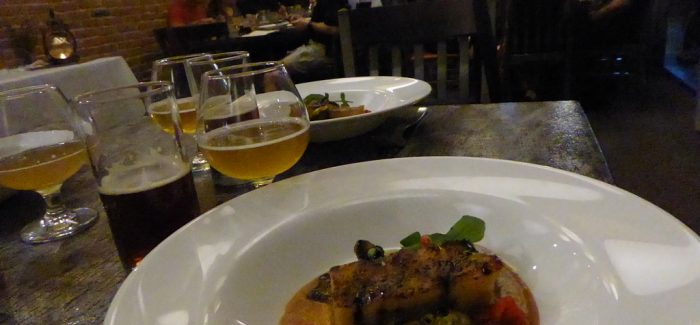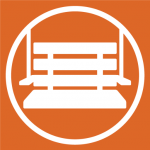 While Fort Collins has long been a beer destination of national stature, the emergence of the city's dining scene has been a more recent phenomenon. An expanding collection of well-received indigenous eateries, supplemented by an influx of offshoots of established restaurants rooted elsewhere in the state, has contributed to an energized local food culture.
In 2013, Breckenridge-Wynkoop LLC, a partnership of two longstanding Colorado brewing entities, acquired a large space on College Ave. in Old Town Fort Collins. It was renovated into a stylish restaurant/taphouse that was christened the Mainline Ale House. The eatery seats over 400 on two levels including a sizable outdoor patio on the second floor. It should be noted that the Mainline was not part of the 2015 deal that put Breckenridge Brewery under the auspices of brewing giant A-B InBev.
In late June, the Mainline hosted a beer dinner that coincided with the tail end of Fort Collins Beer Week. Two local breweries were featured with the meal including highly-respected Funkwerks and newcomer Jessup Farm Barrel House.
Since opening in 2010, Funkwerks has received national attention for its excellent saisons and other styles of Belgian origin. Jessup Farm Barrel House opened in Fort Collins in late 2015 with a focus on barrel aging and blending. With no brewhouse of its own, Jessup Farms produces the wort for its beers at Funkwerks' production facility.
The meal was staged in a private, glass-enclosed dining room containing four communal tables seating ten diners each. In a display of intimate décor for the electronic age, a wall-mounted video screen broadcast a crackling fire throughout the evening.
As guests gathered for the festivities, we were presented with a welcome beer from Funkwerks. Nelson, a single hop saison, features Nelson Sauvin hops. This New Zealand hop variety imparts a white wine-like quality to the light-colored, 7.5% libation. The beer's vinous character is further enhanced by grape must added in the brewing process. The result is a beer of satisfying complexity that doesn't demand undivided attention.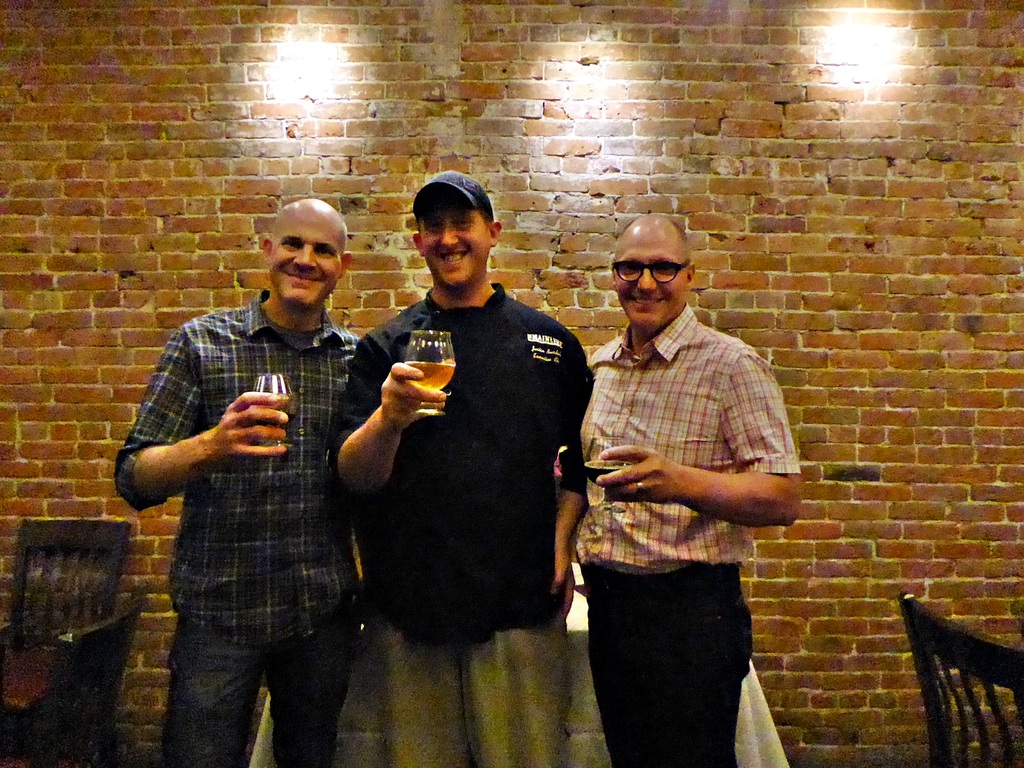 Before the first course was served, Mainline Executive Chef Justin Burdick spoke briefly to the gathering. The Fort Collins native explained that prior to arriving at the Mainline, he had been working at several high-profile kitchens in Las Vegas. He returned to Fort Collins to help out his family when their house was destroyed in the High Park Fire of 2012.
The meal consisted of three courses. Each course was paired with a barrel-aged beer from both of the featured breweries. Gordon Schuck of Funkwerks and Jeff Albarella of Jessup Farm were in attendance introducing each beer as it was served.
The first course, an Arugula Summer Salad, will convert those who think salads are bland or boring. The nutty greens provided the base for a medley of flavorful accoutrements including smoked prosciutto, Haystack Farm goat cheese, grilled Granny Smith apples, chopped dates and candied walnuts. It was all tied together by a thyme vinaigrette.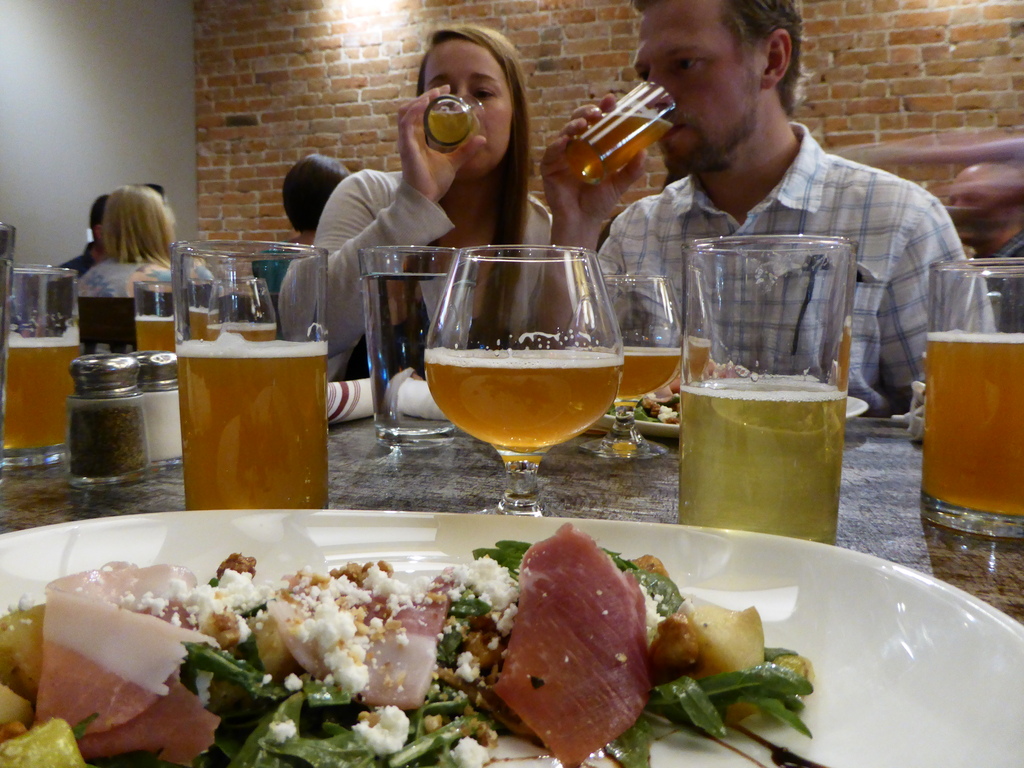 The combination of nutty, fruity, salty, sweet and tart flavors played well off each other. While salad pairings often favor wits, hefeweizens, pale lagers or similarly mild-mannered beers, that was not the case this evening. Two aggressively-flavored ales had been chosen to pair with the plate. The Funkwerks offering was a whiskey barrel-aged version of its Tropic King Imperial Saison, while Jessup's contribution was a tequila barrel-aged pale ale/wheat beer blend. While these beers would overpower more delicate salads, this plate had enough big flavors to keep the beers in check.
Whiskey barrel-aging contributes an interesting complexity to the Tropic King without diminishing its punchy character. With the diversity of flavor components, both in the glass and on the plate, I was surprised and impressed how well it all worked together to create an enjoyable pairing. Meanwhile, the assertive earthy-fruity tequila flavor of Jessup's barrel-aged blend was a bit overdone for my taste, but was tempered somewhat by the salad's tart apples. For me, this beer worked better with food than as a standalone.
The next plate consisted of a generous chunk of beer-braised pork belly accompanied by a ball of burrata mozzarella along with a few crispy Brussels sprouts and tangy peppadew peppers. It all sat in a pool of bourbon infused grilled peach puree. Like the first course, the plate offered a diversity of flavors and textures that elevated each other to create a highly-satisfying whole.
For pairings, Funkwerks offered an oak-aged Deceit, a 9% strong golden ale aged in Chardonnay and rum barrels. Jessup provided UB Forty, a red ale aged in red wine barrels. Both beers accentuated the richly-flavored dish, but in different ways. The Funkwerks beer, with an essence of white wine, provided contrast and cut through the meaty pork and creamy burrata. The malt-forward flavor of the Jessup Farm beer meshed nicely with the sweetness of both the pork and peach puree.
If the dinner menu was not lengthy, the food was certainly substantial, and no dish more so than the evening's finale, a chocolate strawberry layer cake with spun sugar, strawberry butter cream and a drizzle of basil oil. The bright, contrasting flavors of strawberry and basil kept the crazy-rich dessert from being too far over-the-top. It took big burly beers to stand up to this chocolate bomb, and both breweries delivered.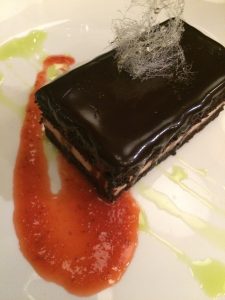 Funkwerks' Mokra, a bourbon barrel-aged black saison with wild yeast, featured dark malts and coffee notes that harmonized with the chocolatey cake, while the beer's tartness acted to temper the dessert's intense sweetness. Jessup Farm's Wheelhouse, a bourbon barrel-aged brown ale, had plenty of malty heft to stand up to the pastry while bourbon notes provided additional interest.
A three-course beer dinner leaves little margin for error. To its credit, the Mainline succeeded in providing its guests with a substantial and satisfying meal elevated by the contributions of two quality local breweries.
---