No Comments
Full List | 150 Breweries Team Up to Celebrate Colorado Pint Day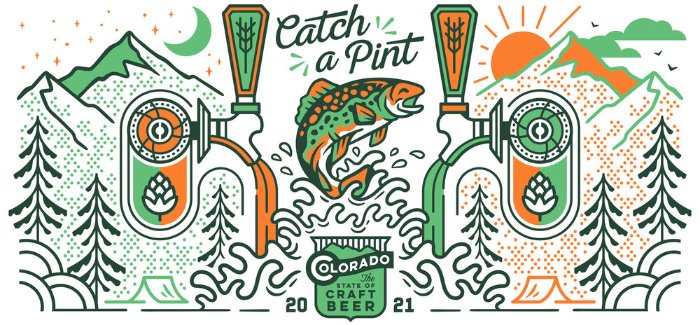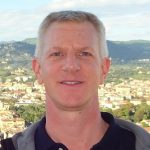 This year's Colorado Pint Day looks set to make a big splash, with a record number of craft breweries participating in 2021. On Wednesday, April 7 breweries will offer limited-edition glassware for sale, with $1 of each pint glass sold going to the Colorado Brewers Guild (CBG).
With over 150 breweries involved, beer-lovers should have no problem finding a place—or several— to celebrate. Colorado Pint Day coincides with National Beer Day, giving craft beer drinkers yet another reason to visit a taproom.
Bouncing Back From a Rough Year
Needless to say, this past year has been difficult for both individual breweries and the CBG. As a result, Colorado Pint Day is more important than ever. Grabbing a glass and a pint or two lets beer lovers show how much they value local craft beer.
"Community and camaraderie are in the fabric of Colorado craft breweries. In a year when gathering in person has been very limited, Colorado Pint Day allows us to come together as a community and support the State of Craft Beer," said CBG Executive Director Shawnee Adelson.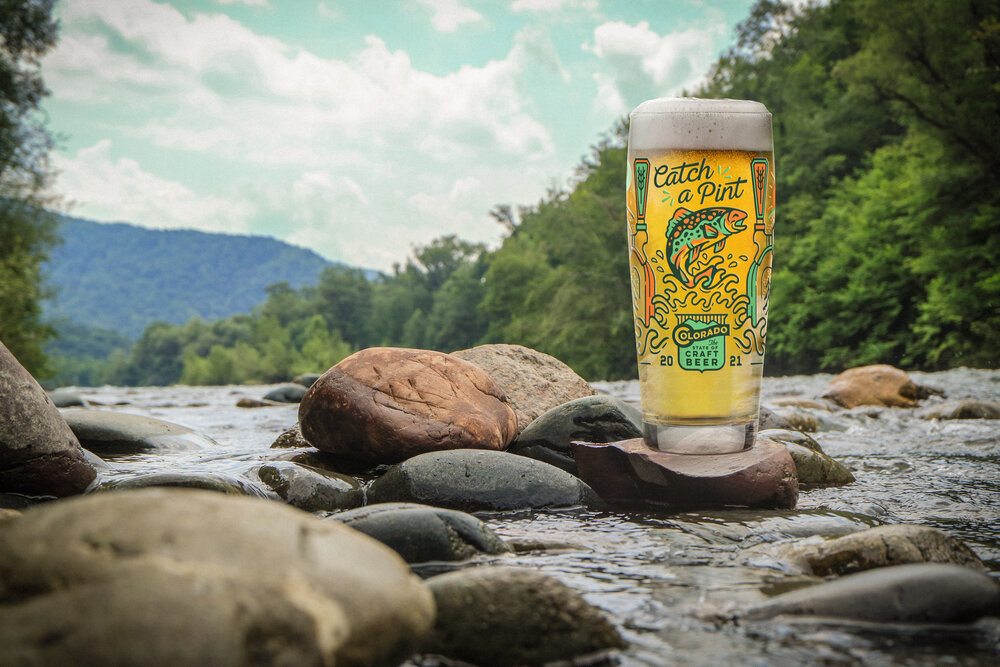 Design Taps Into Colorado Outdoors
The 2021 design, by Brooks Engel of Nowhere Land Supply promotes this year's theme "Catch a Pint". The arrangement capitalizes on Engel's passion for the outdoors and wildlife. Glasses feature a tranquil mountain background with fishing and camping graphics.
Like last year, the artwork will decorate traditional 16-ounce Libbey Willi Becher glassware. New this year, select breweries will also feature Colorado Pint Day stickers.
Breweries Work to Make the Day Special
Additionally, a number of breweries are setting up special releases and promotions to celebrate the date including Holidaily Brewing Co., Comrade Brewing Co., and WeldWerks Brewing. Making the offer even more tempting, both Holidaily and WeldWerks will offer a free beer with the purchase of a glass.
Similarly, Seedstock Brewery, LUKI Brewery and De Steeg Brewing are all offering beer + glass combos that are difficult to pass up. At Seedstock, $8.50 will get you a beer, a glass and a sticker—cheaper than the glass itself. At LUKI, get the glass for just $3 with any full pour and if you purchase a sticker you'll get last year's glass as well.
These examples offer just a small taste of the celebrations planned for April 7. It's well worth checking with your local brewery to find out their plans or use this as a reason to check out somewhere new.
Colorado Brewers Guild
Of course, all of this fun supports an organization that directly impacts Colorado craft beer drinkers. The Colorado Brewers Guild is a nonprofit trade association with the mission to promote, protect, and propel independent craft breweries through advocacy, community, education, and public awareness. CBG has over 400 members throughout the state of Colorado. Last year the Colorado Brewers Guild was significantly impacted after the cancellation of one of their marquee fundraising events, Collaboration Fest and it seems this year's event has been canceled again, or at the very least delayed. That said, the next major fundraising event will be the Vail Craft Beer Classic, an in-person beer festival, taking place June 24-26, 2021. Tickets are on sale now!
Full List of 2021 Colorado Pint Day Participating Breweries
---