No Comments
6 and 40 Brewery Grand Opening | Firing on All Cylinders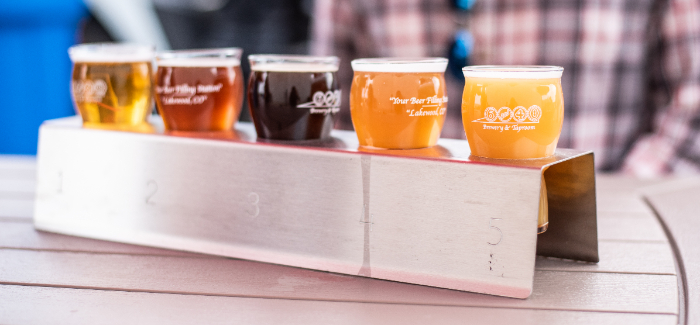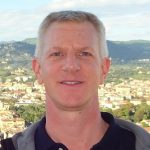 New breweries often seem to take a few months to dial in their recipes and make great beers. Not so for 6 and 40 Brewery in Lakewood, Colorado. At their September 11 grand opening, the brewery fired on all cylinders with a wide-ranging tap list designed to satisfy every palate. 6 and 40 is connected to long-standing homebrew store Tom's Brew Shop.
Owner Tom Schurmann explained that he created 6 and 40's beer selection for broad appeal. "We want something for everyone," he explained. "We have 20 selections. We're gonna have what you like."
Road Trip Nostalgia
For self-described gearhead Schurmann, the brewery gave him a forum to pair his passion for automobiles with his love of beer and create a car-lovers paradise. The brewery's name refers to the only place in the country where Route 6 and Route 40 intersect. To Denver locals, those would be known as 6th Avenue and Colfax.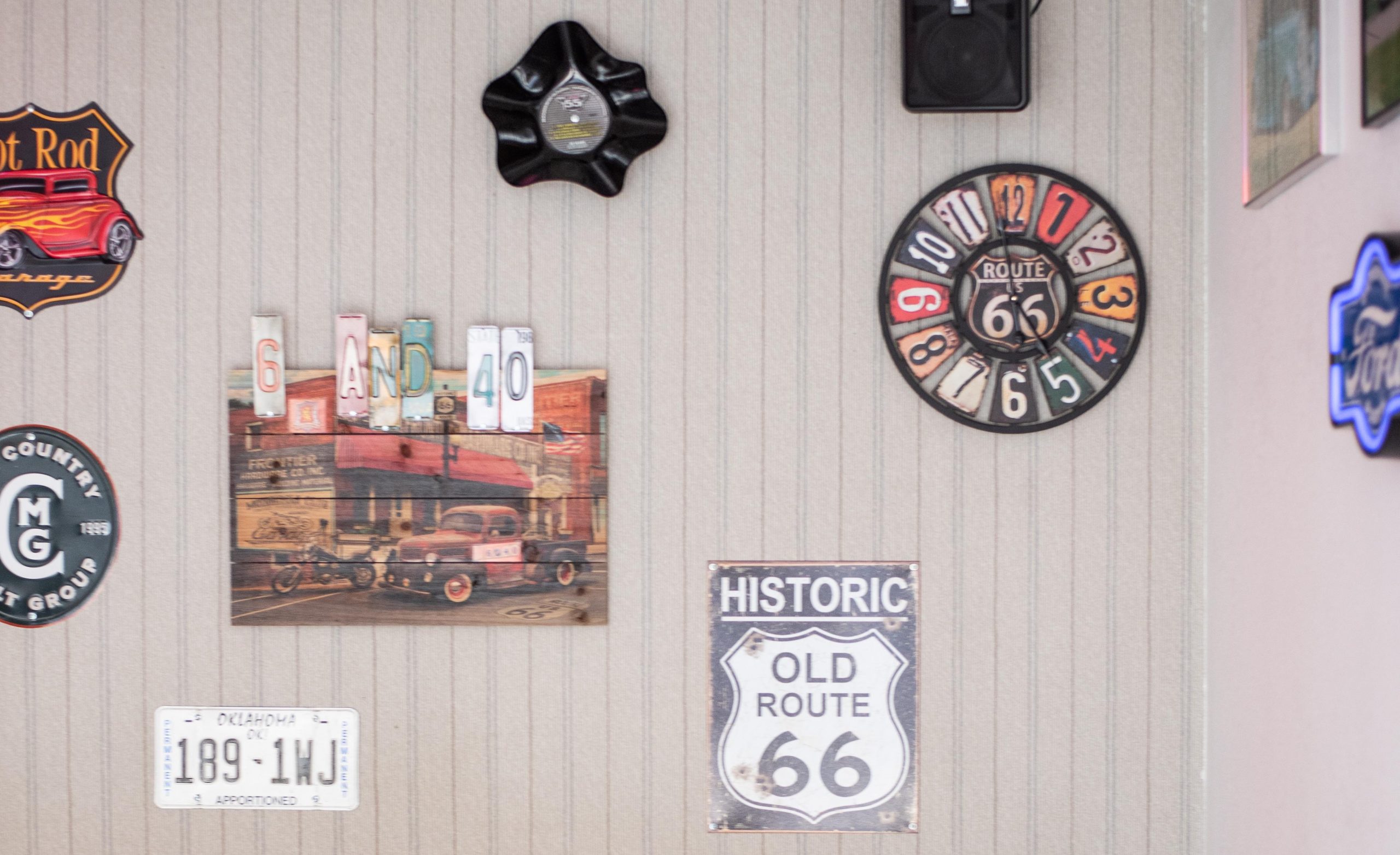 Along with his wife Eileen, Schurmann filled the taproom with nostalgic classic car photos, license plates and even vintage shots of Schurmann's hot-rods. The beer names stay in the same lane with brews such as Direct Diesel Injection, High Test Premium and 32 Coupe. For anyone with even a passing interest in classic cars, the taproom is a must-see.
Technical Passion Leads to Brewing Industry
Schurmann's route to opening a brewery was a long journey with numerous twists and turns. In the course of his business selling stainless steel sprayer tanks, a serendipitous Craigslist ad brought Schurmann a load of Corny kegs that he thought he could convert to sprayers.
However, Schurmann quickly found out that beverage-service kegs are slightly different than sprayer vessels. Schurmann decided to resell the kegs and accidentally discovered massive interest among homebrewers. "People were just flying in the door," he said.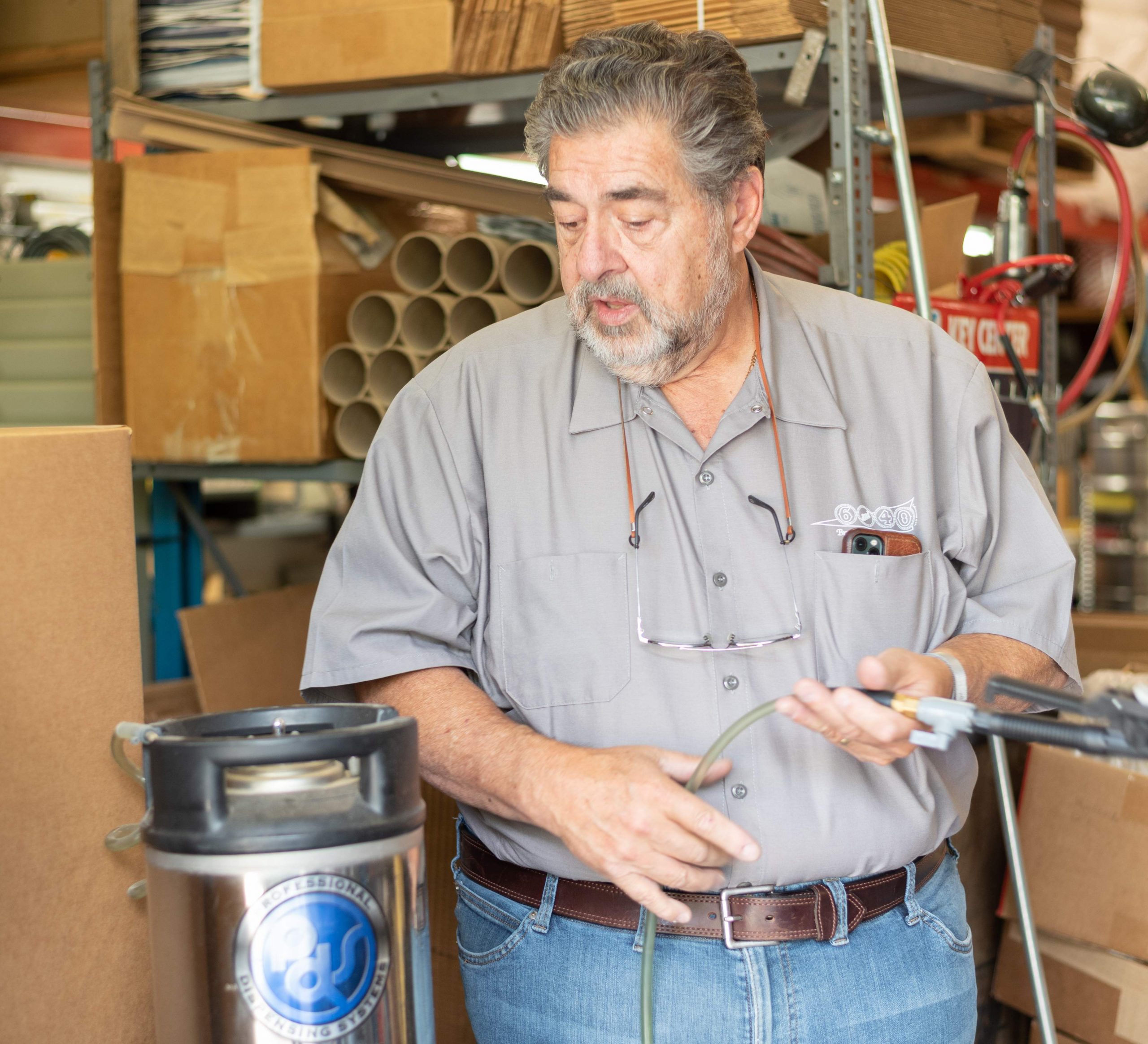 Buyers recognized Schurmann's technical prowess and tapped his experience at optimizing their homebrew setups. His uninformed tank purchase turned into an unofficial homebrew equipment-supply business followed by an official store, Tom's Brew Shop, which opened in 2004.
Transformation and Growth
For the first few years the shop was an equipment-only place — no ingredients. Eventually, he hired staff with brewing expertise and transformed the business into a full-service brew shop with equipment and ingredients for both brewing and winemaking.
The natural evolution was, of course, a brewery. According to Schurmann, the concept started in 2015 with a nebulous idea of extending the brew shop concept to include onsite brewing. The idea gained traction in 2017 when the Schurmanns attended a small business seminar by the Denver Business Journal. "We just got all excited about it and said let's do this," he explained.
Construction Brings Challenges
That decision kicked off several years of planning, wrangling contractors and arguing with inspectors. One of the most frustrating — and costly — inspections was when an inspector required Schurmann to move a toilet was ½ inch away from the wall. His protests fell on deaf ears and he had to demolish newly installed tile and jackhammer the floor to move the commode fractionally to the right.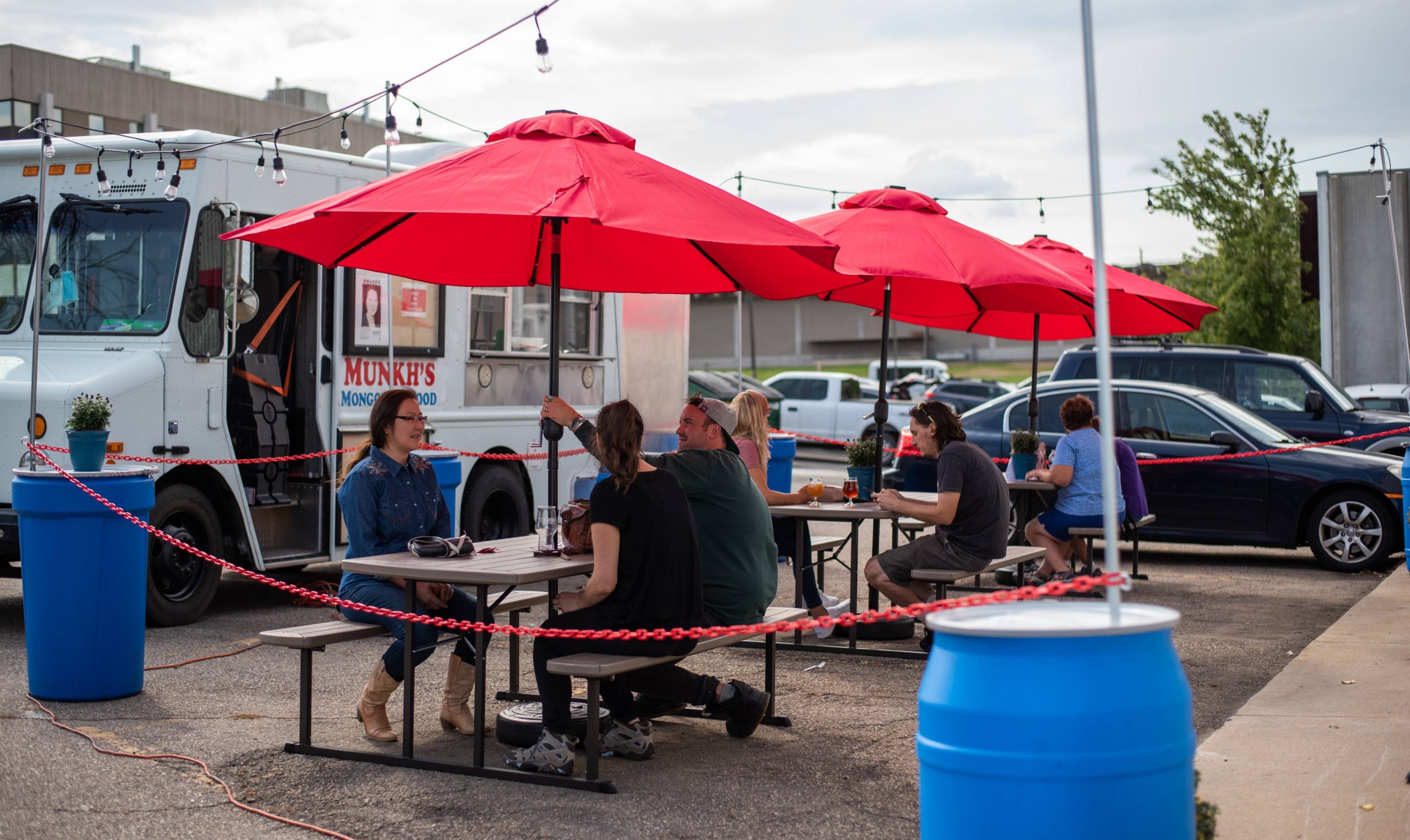 The brewery also faced challenges from the COVID-19 pandemic, though not in the most obvious ways. It turns out that many similar businesses were using the downtime to undertake long-delayed remodels. As a result, contractors were tightly booked, causing delays. Fortunately, Schurmann had built great relationships and only experienced minor delays.
It All Comes Together
All things considered, the result was worth the wait. In addition to the automotive eye candy, the taproom boasts sizable outdoor seating and a wide range of beer styles. "I've got awesome brewers," said Schurmann. At the grand opening, beers ranged from IPAs to a Porter. 6 and 40 offered numerous adjunct-flavored options including orange creamsicle, blackberry basil and sour raspberry.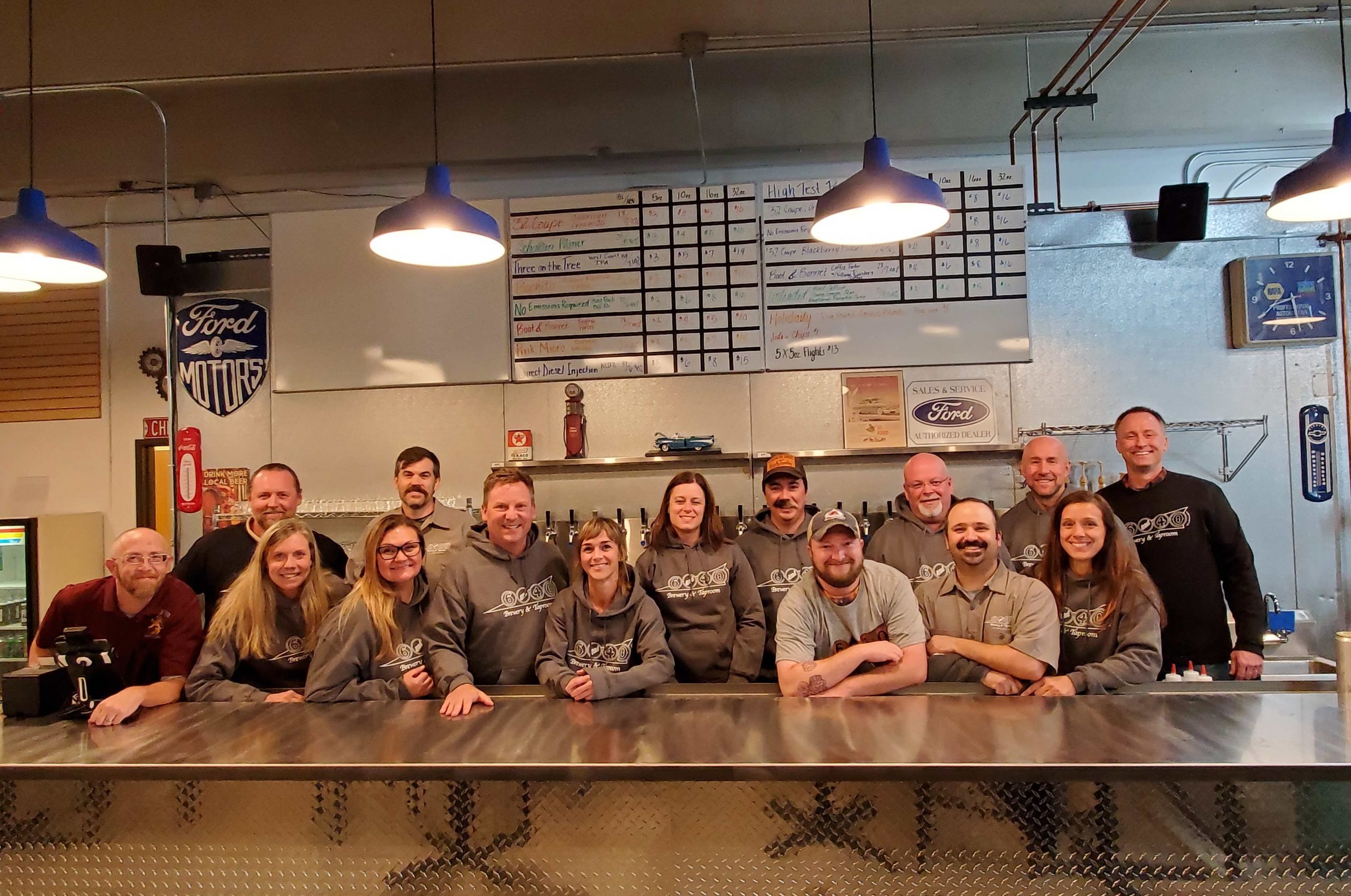 Located in a nondescript industrial park close to 6th Avenue near the foothills, the brewery is a bit difficult to find but well worth seeking out. Schurmann is counting on 6 and 40's broad tap list and automotive focus to stand out from the crowd in the crowded Denver market. "We've gotta do something different," he said, adding, "This is your beer filling station. When you're feeling a little low, getting down towards empty, come on in."
The brewery makes a great destination stop, but also works for a refreshing pause on the way back from the mountains. Serious beer lovers can also pair it with visits to other area craft breweries like Coda, New Terrain and Ohm. Any way you pour it, Denver's newest brewery is well worth a visit.
Featured image photo credit: Stacey McMahan
---