No Comments
Maxline Brewing Uses Cute Dogs in Ugly Sweaters to Promote Local Mental Health Program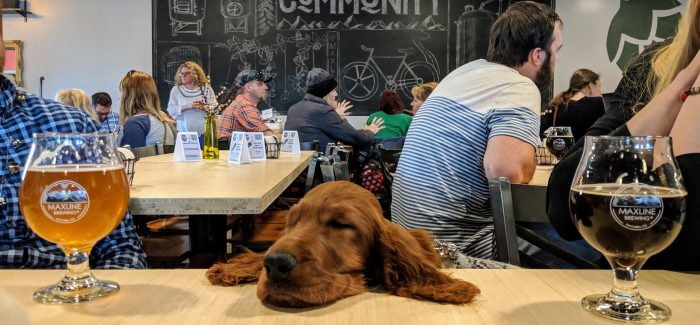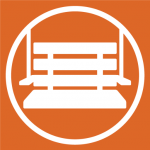 Maxline Brewing in Fort Collins is making a name for itself as the most dog-friendly place in town. The brewery typically hosts a fundraiser at least once a month; those fundraisers are almost always pup-centric. Puppy adoptions with a local shelter are also scheduled at least once a month and their patio is a haven for all sorts of four-legged friends. So when Terri Lee Bolles was brainstorming about where to hold the first fundraiser for her non-profit, Project Mental Health Freedom (PMHF), it was a no-brainer.
Project Mental Health Freedom is a new non-profit in Larimer County that strives to bridge the gap for out-of-pocket costs for people who are seeking mental health treatment. Bolles, the founder and executive director, is a regular at Maxline and approached the owners because she loves the "Cheers" like atmosphere and compassion they show for their community. Casey Vap, Maxline's taproom manager, was instantly onboard.
"Our slogan is 'Craft, Community, Culture,'" Vap said. "We really are focused on doing as much as we can for the community. This is an important topic to be aware about… and anything we can possibly do with puppies is amazing."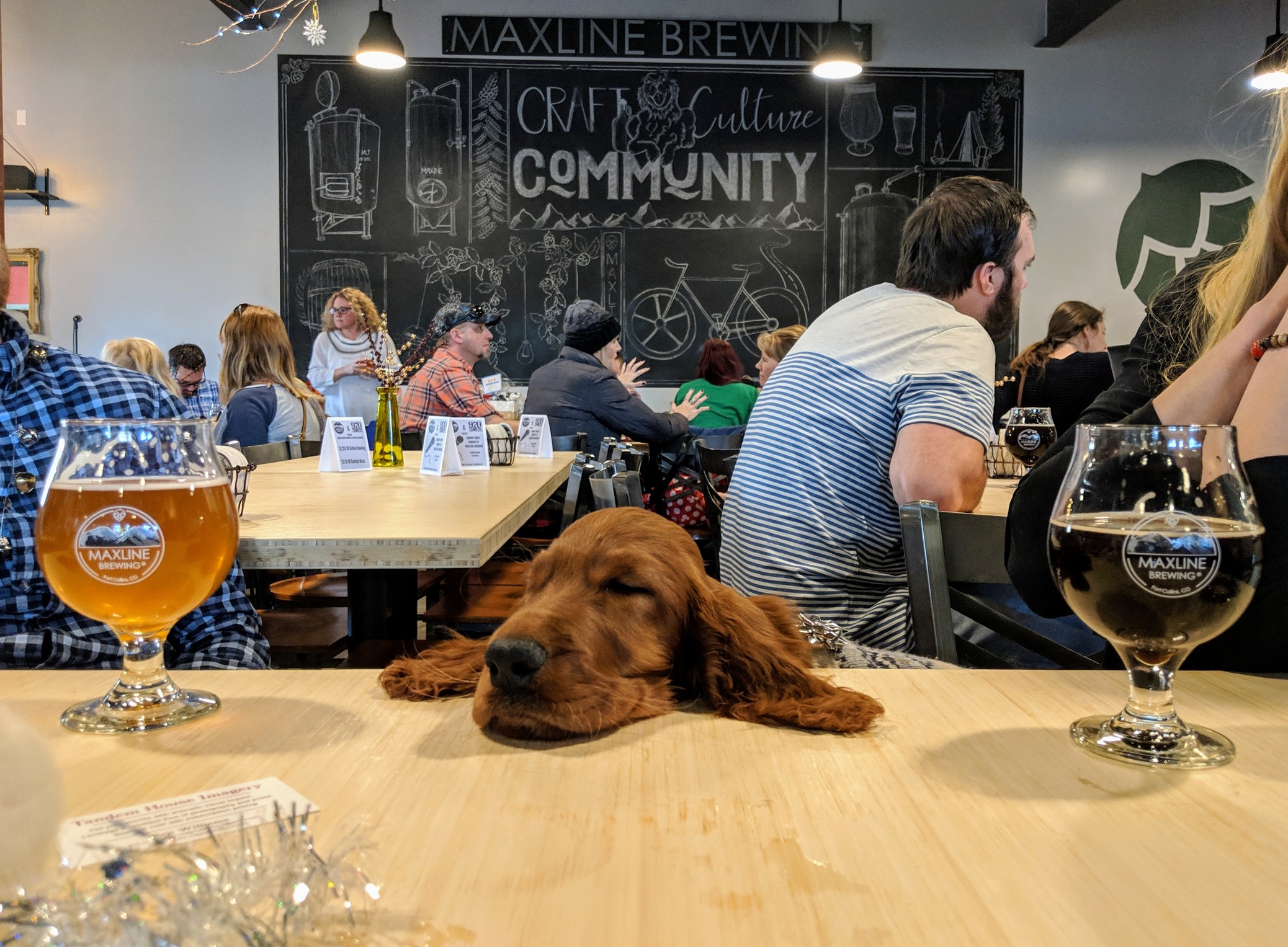 The end result was something uniquely Maxline: a silent auction and ugly sweater contest for dogs.
As people milled about during the event, they were able to bid on a variety of local goods and services, including some dog-themed baskets and prizes. The grand prize for the ugly sweater contest was a $75 gift basket from Bentley's Pet Store. Attenddes were also able to speak to Bolles, who was promoting awareness about PMHF.
"Parents should not have to pick between getting mental health treatment or feeding their children," Bolles said. "It's no different than diabetes. [These can be] lifetime illnesses and you have to maintain your treatment to stay healthy."
Bolles' goal is to craft a program in which anyone in need — veterans, single moms or just someone whose insurance doesn't cover mental health care— can submit a request for assistance and she'll work with them to figure out the best course forward.
While Bolles plans on providing funds, she also wants to emphasize accountability and promote treatment beyond simple monetary assistance. For example, PMHF has partnered with a local credit union to provide classes on budgeting so that participants can plan how to afford long-term therapy, medication or treatment. Reduced-fee therapy sessions are also in the works.
This is Maxline's first partnership with PMHF and their first fundraiser for a mental health program in general. But, both parties agreed that it won't be the last. And with the recent passing of a tax to fund a behavioral and mental health facility in town, we hope this trend of reducing stigma and promoting self-care has only just begun.
For those who won the ugly sweater contest: That honor went to a small, poodle mix named Groot who was more than happy to show model his outfit for the camera.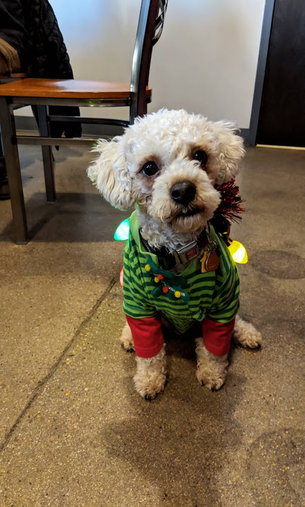 For more information on Project Mental Health Freedom, check out www.projectmentalhealthfreedom.org.
---
followed by
---