No Comments
Staff Roundup of Denver's Best Bottle Shops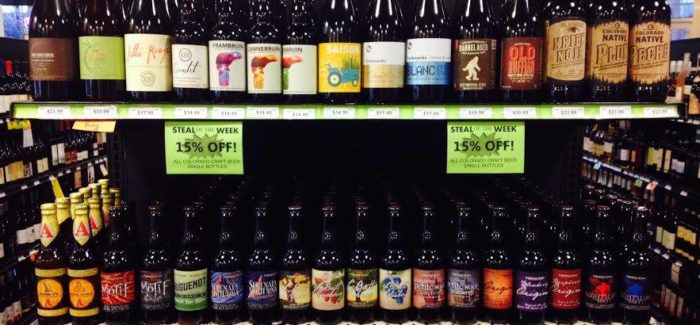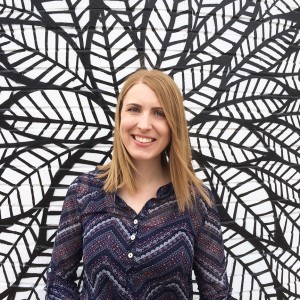 Avg. Reading Time:
4
min
Header courtesy of Mr. B's Wine & Spirits
When new or traveling to a city, it's always important to get a lay of the land. Whether it's finding a solid general practitioner, a good mechanic, a trustworthy dentist or your go-to for Taco Tuesdays, establishing your go-to's for the most important aspects of your life can be a taxing ordeal.
Luckily if you're in need of a solid liquor store or bottle shop in Denver, PorchDrinking has you covered. Our Denver team recently rounded up their favorite bottle shops in the Denver metro area, which includes several nearby suburb areas of Aurora, Wheat Ridge, Parker, and Highlands Ranch.
4340 Tennyson St, Denver, CO 80212
"The name Small Batch Liquors could not be more applicable, as this bottle shop specializes in rare limited release bottles, as well as anything and everything that's trending in the beer world. Small Batch is often the go-to for special releases such as Bell's Hopslam, American Solera, Jester King, and rare releases like Firestone Walker's Parabola, Perennial's Abraxas, and every now and then you'll find a special drop of Cantillon as well. Their knowledgeable staff is always friendly in offering up recommendations on something special they've recently tried. Additionally we love scoping out hard to find local offerings such as Bootstrap Brewing's Insane Rush IPA, Ratio's Genius Wizard Bourbon Barrel Aged Russian Imperial Stout, Verboten's Pure Imagination Double Oatmeal Stout, and the freshest from Station 26's single hop series. There's a reason why we've partnered with Small Batch Liquors, and it's because they offer the best in the business." – Tristan Chan
3320 Youngfield St, Wheat Ridge, CO 80033
760 E Colfax Ave, Denver, CO 80203
"Argonaut likely has one of the larger selections within the downtown Denver area. They specialize in six & four and mix packs of seasonals and core styles from a wide range of breweries both local and national. As fare as rare and limited releases however, Argonaut will typically place a limited allotment on the top shelf of their bomber section with more hidden away in the back, so we recommend knowing exactly what you're looking for and asking staff if they have any stashed away."- Tristan Chan
440 Broadway, Denver, CO 80203
3244 Navajo Street, Denver, CO, Denver, CO 80211
15405 E Briarwood Cir C, Aurora, CO 80016
5555 Boatworks Dr, Highlands Ranch, CO 80126
900 S Monaco Pkwy, Denver, CO 80224
"I hesitate to speak much about Grapevine because as you can tell from the photo above, they've got one of the best hidden stashes in the city. Grapevine is a bit farther out of the way, and the building itself is completely unassuming, but all of that adds to the allure of this treasure trove of hidden gems. Ask someone on staff to guide you to their cooler room to sift through amazing finds in the 750ml format. If you find yourself in the Glendale area, this is a can't miss spot to throw away all your money." – Tristan Chan
4650 W 38th Ave #100, Denver, CO 80212
1205 E 13th Ave
"Hugo's located in the Capital Hill neighborhood specializes in featuring only Colorado local beer and spirits. So if you're looking for a small intimate shopping experience that showcases local brands, Hugo's is a great place to explore."- Tristan Chan
1302 E 6th Ave
2390 S Downing St # A, Denver, CO 80210
"Littles by University of Denver is a great little bottle shop that I like to frequent due to its emphasis on local craft beer and cider offerings. They even sell local Happy Leaf kombucha. I could spend an hour in their beer cave perusing their sour beer selection. Also, they are great about posting their new in-stock items on Instagram and have a very knowledge staff." -K.C. Cunilio
435 S Vance St, Lakewood, CO 80226
"Mile High Wine and Spirits showcases a great selection, family owned with a simple philosophy about the products they stock. They believe that "It ought to taste like it cost more than it actually did." and you can reserve bottles with your credit card." -Cory Pelc
5809 W 44th Ave, Denver, CO 80212
3601 W 32nd Ave, Denver, CO 80211
"I have been visiting Mondo Vino for years and they are always awesome! So awesome in fact I even hired them for the booze at my wedding a few years ago! The staff always remembers your name and the beer selection is fantastic. Also, they have a killer Instagram account!" -Holly Gerard
2101 Market St #112, Denver, CO 80205
"For any true beer fanatic living/working in and around the Downtown Denver area, Mr. B's is the spot to go for rare and specialty releases. That said be sure to follow their active social channels in order to get a jump on the latest special release drops before they sell out. Additionally Mr. B's has grown a following for the release of their collaborations with the likes of Crooked Stave, Casey Brewing and Blending, and Wiley Roots to name a few. Additionally, Mr. B's just announced the upcoming launch of their second store in Stapleton's Stanley Marketplace, so residents of Aurora and Stapleton will soon have access to this beautiful bounty of beer." – Tristan Chan
9749 S Parker Rd, Parker, CO 80134
3350 Brighton Blvd, Denver, CO 80216
"Located in The Source marketplace, The Proper Pour offers a great selection of high end beer wine and spirits. Due to their proximity to Crooked Stave (literally right next door), you'll always find a healthy offering of CSA carried beers both locally and nationally."- Tristan Chan
3371 West Hampden Ave. Sheridan, CO
---