#coloradopintday Archives – PorchDrinking.com
April 6, 2021 | Scott Grossman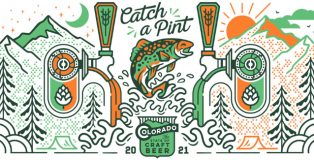 This year's Colorado Pint Day looks set to make a big splash, with a record number of craft breweries participating in 2021. On Wednesday, April 7 breweries will offer limited-edition glassware for sale, with $1 of each pint glass sold going to the Colorado Brewers Guild (CBG).
With over 150 breweries involved, beer-lovers should have no problem finding a place—or several— to celebrate. Colorado Pint Day coincides with National Beer Day, giving craft beer drinkers yet another reason to visit a taproom. Read More
July 10, 2020 | Scott Grossman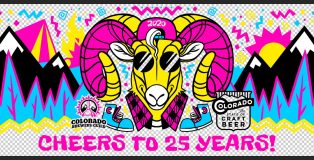 The Colorado Brewer's Guild (CBG) has announced the new date and participating brewery list for Colorado Pint Day 2020. Colorado Pint Day will now take place on Wednesday, July 29.
The annual event raises money for the guild and traditionally takes place during Colorado Craft Beer Week each spring. However, due to the COVID-19 pandemic, the CBG had to postpone its 2020 fundraiser. Now that breweries are being allowed to re-open with on-premise consumption, the guild was able to confirm a new date. Read More