No Comments
5 Reasons You Need to Buy Capitol Hill Block Party Tickets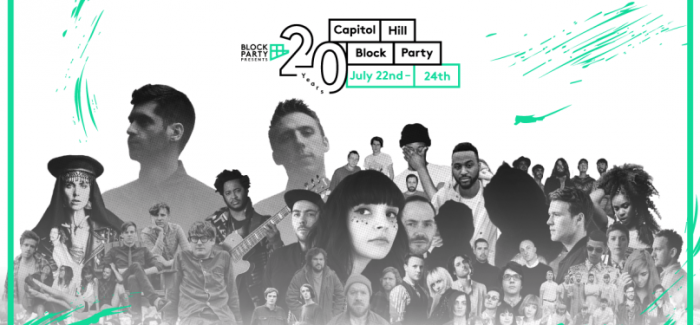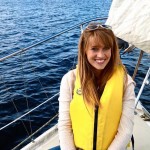 If you're at all familiar with Seattle, you know that Capitol Hill is one neighborhood within its borders that captures the true flavor, eccentricity, complexity and energy of the dynamic and evolving Emerald City. Capitol Hill – or just 'the hill' – is the beating heart of Seattle's experimental dining, vibrant nightlife, and overall pride. Needless to say, if one was to have a music festival somewhere within the city's borders – and in the middle of Seattle's summertime bliss – the hill is the obvious choice. Queue Capitol Hill Block Party – a three day music festival that, like the neighborhood that houses it, effortlessly captures its city's exuberance.
If you can't tell already, we have unharnessed excitement for this year's fest, our calendars already marked for July 22 – 24.  And it's not too late for you to join us in the celebration. Single day and three day tickets are available now. If you're not already convinced, we're giving you five reasons to pull our your credit card now to pull the trigger. We'll see you there – beer in hand.
https://www.instagram.com/p/BGVKPkjFdWU/?taken-by=chblockparty
#1: It's the Anniversary
Capitol Hill Block Party is a celebration every year. It's three days to let loose, to dance, to indulge. But this year is one for the books – as CHBP kicks off its 20th Anniversary event. To celebrate its 20th anniversary with the local community, this year CHBP is going "beyond the fences" of the festival's footprint and partnering with surrounding Capitol Hill venues to offer extended programming. Including…
---
https://www.instagram.com/p/BEE44Lnldc7/?taken-by=chblockparty
#2: Yoga
Yes, that's right. Warm up for dancing come nighttime with Sunday Morning Yoga at Chop House Row. Can you say namaste? But getting in downward dog isn't the only way that Block Party is getting into the 20th Anniversary Celebrations…
---
https://www.instagram.com/p/52P6hhkMqi/?tagged=unicornseattle
#3: Free Evening Shows
One of our all-time favorite bars in Seattle is, without a sliver of a doubt, Unicorn. This place is a little bit haunted circus, little bit taxidermy, and little bit Macklemore. But during Capitol Hill Block Party, it's also a little bit official venue – hosting free evening shows on Friday, Saturday, and Sunday. But that's not to say that we should ignore something else. Something big…
---
https://www.instagram.com/p/BGuan9hFdYI/?taken-by=chblockparty
#4: The Lineup
Sure, there might be free shows, yoga, and other, various Anniversary celebrations, but music festivals are for – quite obviously – the music. And this lineup is not disappointing. This year, CHBP is presenting MØ, CHVRCHES, Washed Out, Crystal Castles, STRFKR, The Joy Formidable and countless others. Though the lineup blows us out of the water all together, we have to say that one artist in particular makes the hard sell for us. And we're not ashamed to say it…
---
https://www.instagram.com/p/BGFfU03nMz4/?taken-by=odesza
#5: Odesza
It's not a coincidence that these guys are the ones that are making us bite our nails with anticipation. Odesza – made up of the brilliant Harrison Mills and Clayton Knight – are Pacific Northwest grown, hailing from just north of Seattle. Their whimsical music – ranging from dreamlike melodies to head-banging bases – has swept the entire country while also put their home state of Washington under an undeniable trance. Being able to dance to them in the heart of Seattle, in the midst of thousands of other proud PNW fans? It will be one for the books.
---
Now click play below, whip out your credit cards, and treat yourself to a three day pass. Like we said, we'll see you there. Stay tuned on more PorchDrinking coverage on Capitol Hill Block Party in the coming weeks.
---