No Comments
Meet the Beer Geek Who Has Visited Every Brewery in Colorado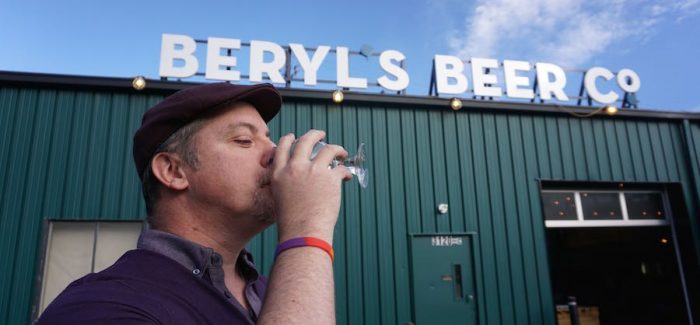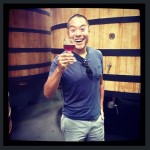 When it comes to the great state of Colorado, the opportunity to accomplish great feats are bountiful. Whether you're an extreme hiker who aims to scale every 14er in the state, a rafter who's seeking to take on every Class 5, or a skier who's out to shred every resort the Centennial State has to offer. However, over the past three years, Stephen Adams has been driven by a different kind of undertaking. One that's given him the distinction of having visited every brewery in Colorado.
Adams' affinity for data collection, as well as his passion for beer, drove him on a quest to catch em' all… breweries that is. He's since parlayed this quest into cobeergeek.com which focuses on documenting all open breweries as well as soon-to-be-opened breweries on the horizon. Additionally, we were recently honored to also welcome Stephen to the PorchDrinking team.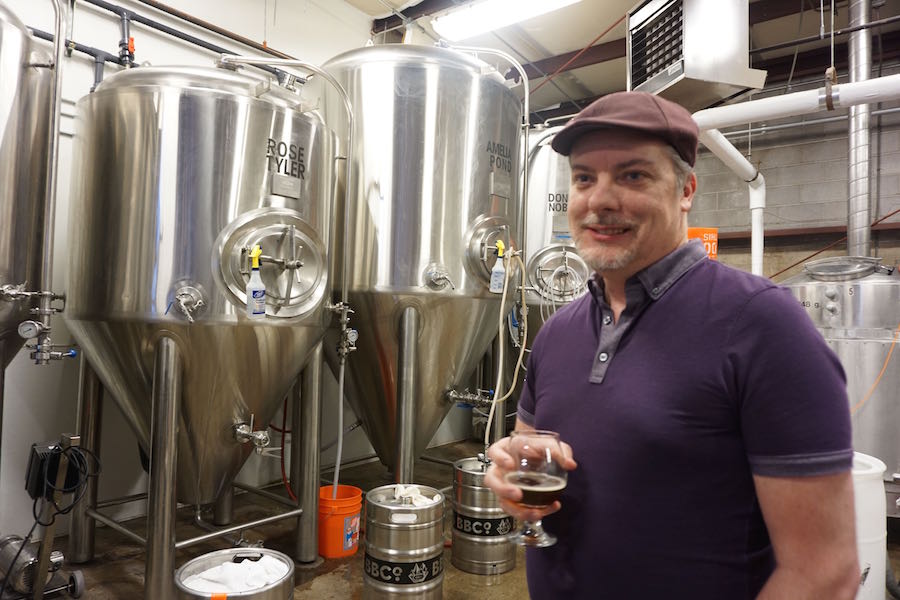 We sat down with the self proclaimed Colorado Beer Geek, to find out a bit more about his quest. Here's what he had to say:
PD: How did you first get into beer?
Stephen Adams (SA): My first exposure to good beer was when I was stationed in Germany for the Air Force. However, while I appreciated the quality, I didn't become a beer geek until recently. Another aspect of my geek nature is that I'm a very long time member of a medieval recreation called The Society for Creative Anachronism (www.SCA.org). One of the many of the medieval pursuits within the group that my very good friend Soren has taken an interest in is brewing and he has been a major influence on me becoming the CO Beer Geek.
How many breweries are currently in Colorado?
That answer depends on how one counts breweries. Some sources (like the Colorado Brewers Guild) rightfully count production only breweries but I don't count them as you can't visit them for a tasting. (There are about 13 of these now.). In my count, I do not include additional locations (currently 13), breweries that are open as a business (with a brew pub license) but aren't yet brewing their own beer (currently 3), and naturally the two macro-breweries. By this method as of 18 June 2016, there are 282 breweries in Colorado.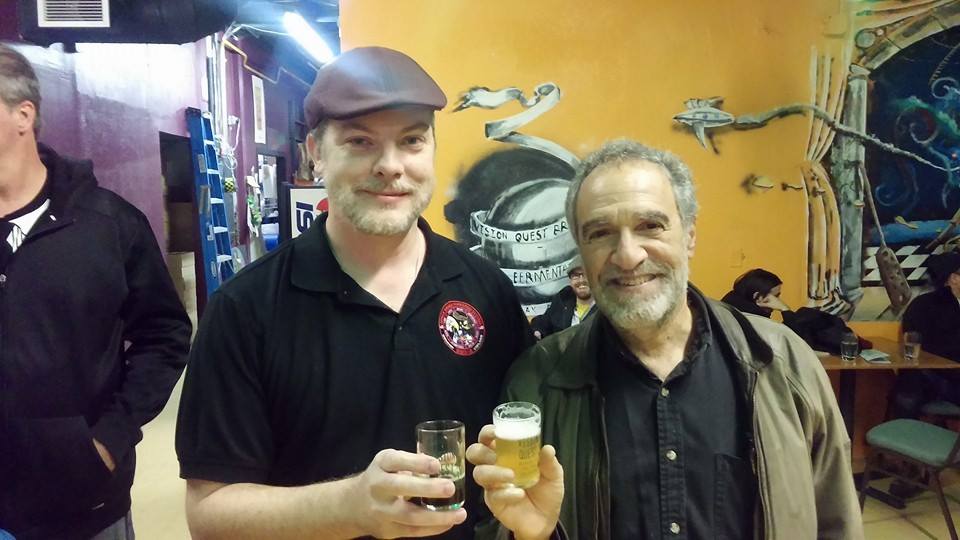 How did you first decide to embark on this journey to visit every brewery in Colorado?
Back in January of 2013, Soren proposed that our SCA household head over to Wit's End Brewing for a gathering. While I was there, another friend introduced us to Untappd (beer rating/tracking app). Gradually over the next few months I started to go more breweries often with Soren. I'm not sure exactly when I decided that I wanted to go to every Colorado Brewery, but by the end of the year I had been to 58 of them and the quest was on.
How long did the entire process take from start to finish?
I date the start of my quest with my visit to Wit's End in January of 2013. In two years, by the end of 2014, I had visited all of the breweries in the Front Range (and some in the near mountains as well). In the summer of 2015 I made a concerted effort to visit all of the breweries to the West and planned out a few special weekend trips to do so. My biggest single trip was a 4 day weekend down to Durango where I visited 15 breweries with an SCA friend (and we also included a local SCA event on the Saturday). I finished my quest of every Colorado Brewery just before GABF of 2015 with 250 breweries.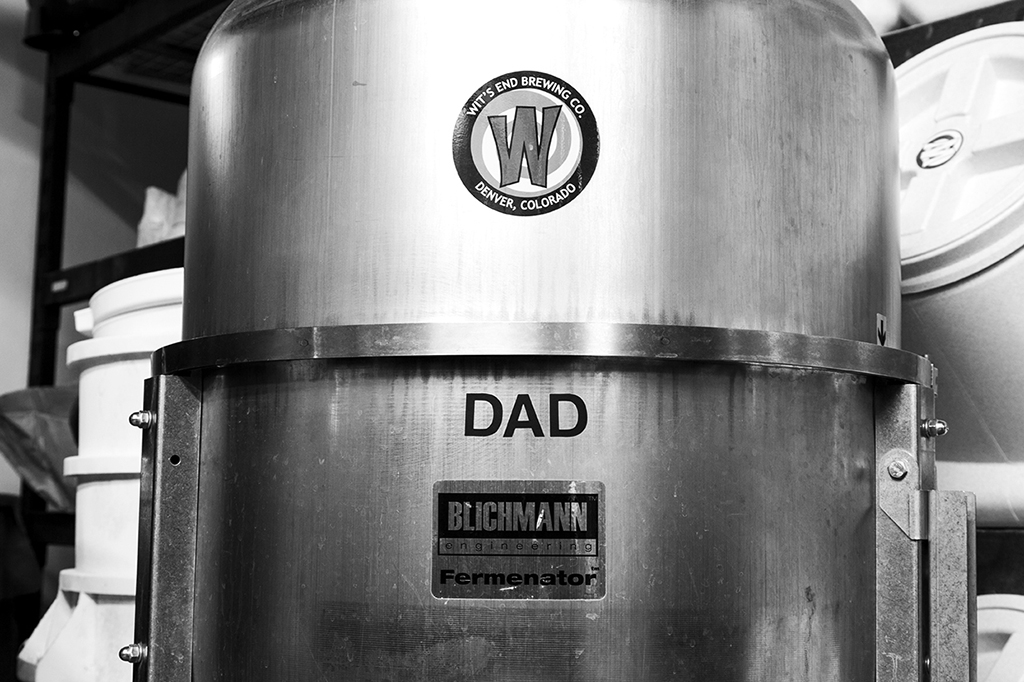 How did you go about tracking down every single brewery?
Colorado Brewery List has been a great complete list of breweries for a while now and I'm happy to say that I've become good friends with the folks behind that list. While I do have a complete list of Colorado Breweries on my site, my main focus is keeping track of upcoming breweries while CBL does a wonderful job of capturing lots of the details of currently open breweries such as if they are dog friendly or serve gluten free beer.
How long does it usually take for you to visit a brewery when it opens nowadays?
If possible, I like to visit a brewery within the week of it opening. I have mixed feelings about going to the opening days though. While they are great celebrations, they also tend to be madhouses. I prefer to be able to sit and have a quiet chat with the owners & brewers.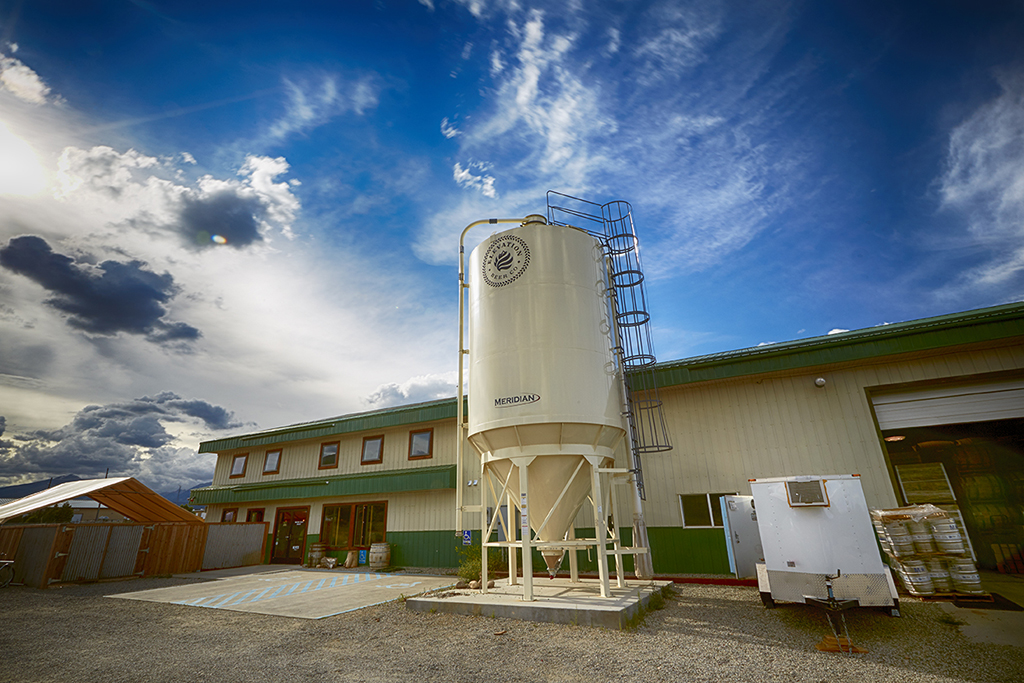 What are your top breweries in the state of Colorado?
According to my Untappd ratings my top Colorado breweries are:
1.  Elevation Beer Co. in Salida
2.  Beryl's Beer Co. in Denver (RiNo)
3.  Weldwerks Brewing Co. in Greeley
4.  Wildwoods Brewery. in Boulder
5.  Jessup Farm Barrel House in Fort Collins
6.  Dry Dock Brewing Co. in Aurora
What are you favorite tap rooms in terms of aesthetics?
Besides good beer, the main thing that leads to an enjoyable experience at a brewery isn't so much the aesthetics (as I am happy with just a simple taproom with comfortable bar stools) but the people. I really enjoy being able to chat about beer and breweries with owners, brewers, and friendly beertenders. However, to answer the question, Saint Patrick's Brewing in Littleton has a great comfortable multi-use taproom with one of the best outdoor parks around. For indoor space, Call to Arms Brewing has a great English Pub feel to it. I also really like places that appeal to my geeky nature such as Launch Pad Brewing (which relates to my regular day job), Cerebral Brewing (Science!), and Storybook Brewing (fantasy).
What are some of your favorite destination breweries? Perhaps ones that people might not have heard of?
Mancos Brewing is in the little town of Mancos between Durango and Cortez and, until Crestone Brewing opens up soon, is the brewery in the smallest town in Colorado. Regardless of the town size, they rank in my top twenty breweries in Colorado for their yummy beer. Dodgeton Creek Brewing in Trinidad is the most remote brewery from other Colorado Breweries, but is well worth a stop if you're ever on a trip down to New Mexico.
My favorite brewery on the Western Slope is Copper Club Brewing in Fruita. Great beer in friendly place with good live music. If you'd like to try a beer at two miles altitude definitely check out Periodic brewing in Leadville. Tasty brews but watch out – they'll hit you quick up there.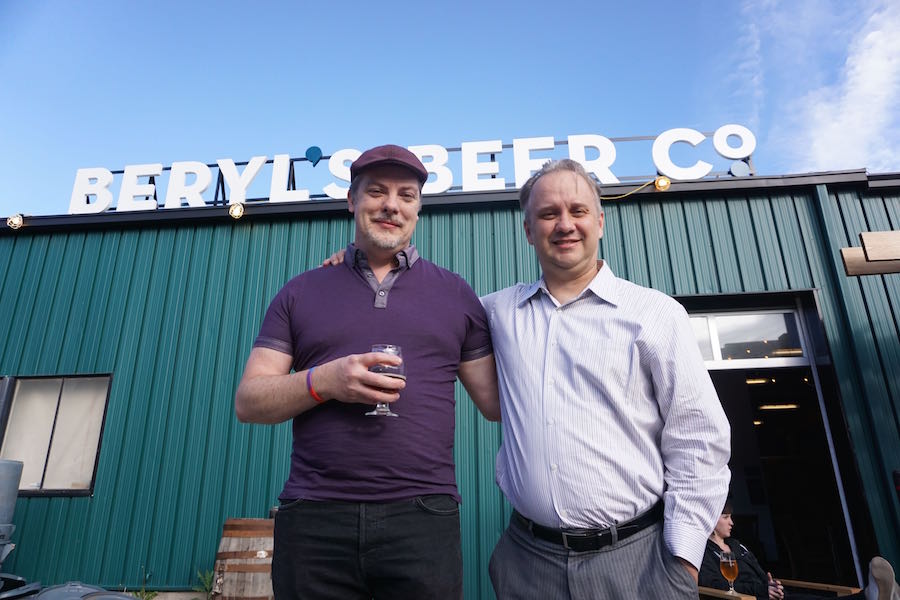 How do brewery owners usually react when they hear that you've been to every brewery in the state?
Many ask if I get paid to visit breweries and are surprised to find out it is only a fun hobby. Sometimes they try to stump me by saying "Have you been to?" where I interrupt them with a yes before they say the brewery. Also, I don't ask for it but I sometimes get an industry discount for being the CO Beer Geek 🙂
What is your advice to others who may embark on a similar quest?
It is quite doable especially if you live in the Denver area where the majority of the breweries are within a few hours of each other. If you just hit two or three new breweries that you haven't been to each week you'll rack them up really quickly. My big advice for your longer trips especially into the mountains is to consider the amount you are drinking in relation to driving. For most of my trips I brought a friend along and we simply shared a short taster flight of 5 or 6 between us at most places. I would normally plan on no more than three locations before parking for the night and then walking to any remaining locations.
What is your go-to brewery on a day-to-day basis?
My hangout and hands-down favorite brewery to visit in all of Colorado is Beryl's Beer Co. on Blake Street in RiNo. I truly believe that they are one of the most underrated breweries in the state.  While the taproom isn't super fancy, their bar stools are super comfy. More importantly the owners, Calvin and Beth, along with the fabulous beertender Katie make everyone feel part of the Beryl's family. Then, of course, is the beer.  Wow!  Eric, their head brewer, does outstanding work! He makes a variety of very solid beers and the beers that go into their barrel aging program come out amazingly delicious.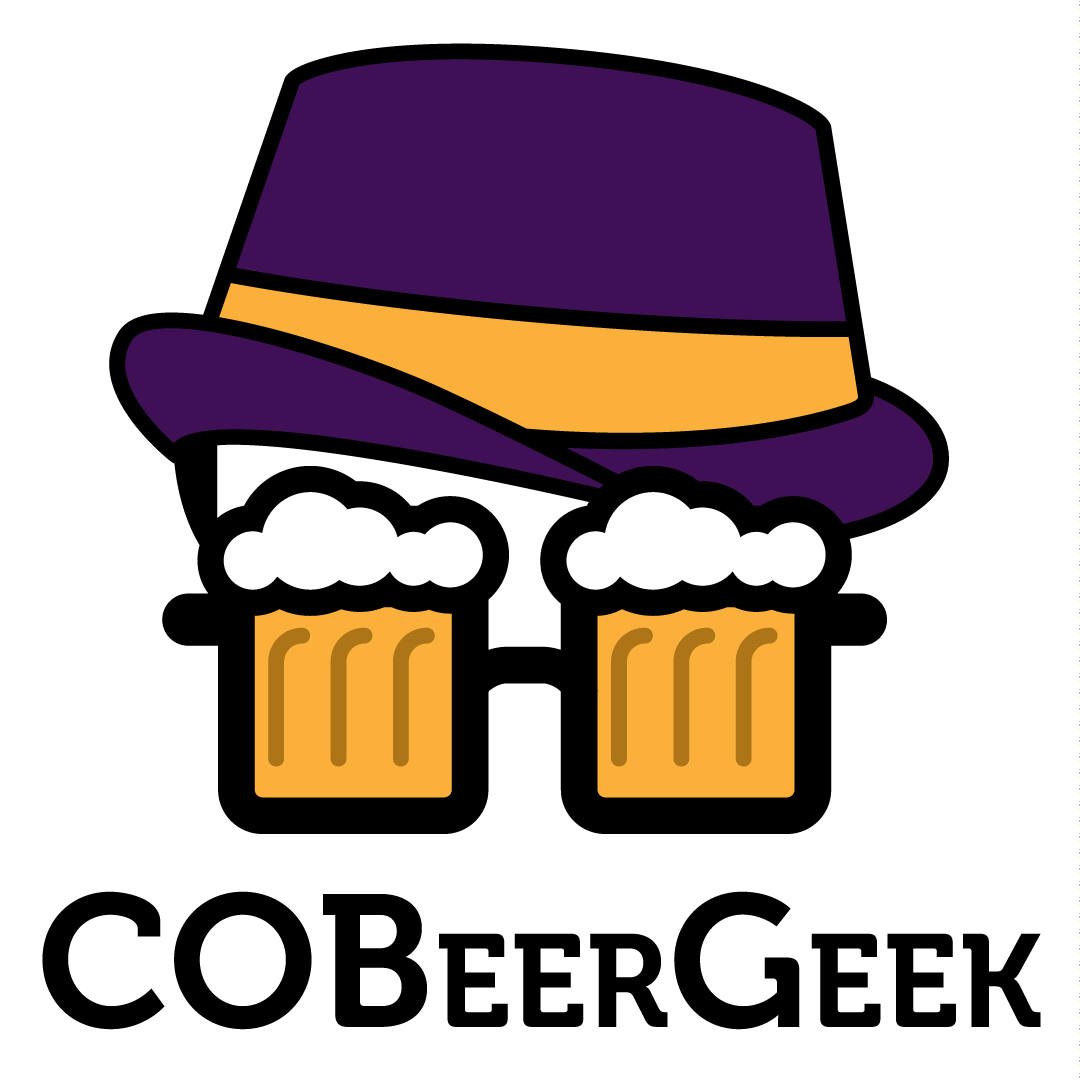 ---