No Comments
Off Color Brewing | Coffee Dino S'mores with Dark Matter Coffee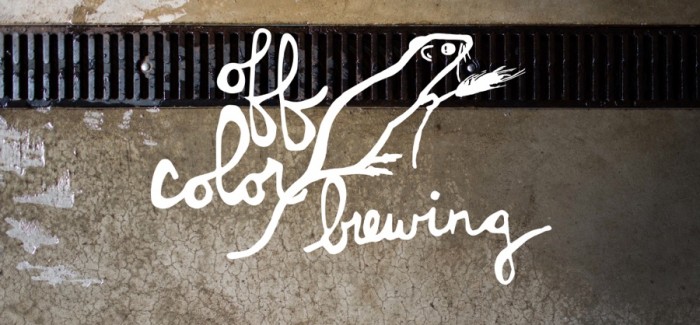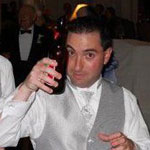 Over the past three to four months Chicago has seen a plethora of great coffee stouts released from local breweries. Off Color Brewing's Coffee Dino S'mores made with Dark Matter coffee continues the boom we've seen of java-forward beer.
While there's hype around the release of Dino S'mores each time the brewery gets ready to sell a batch, the announcement that Dark Matter, arguably one of the best and most well-known roasters in Chicago, was being used seemed to increase the buzz.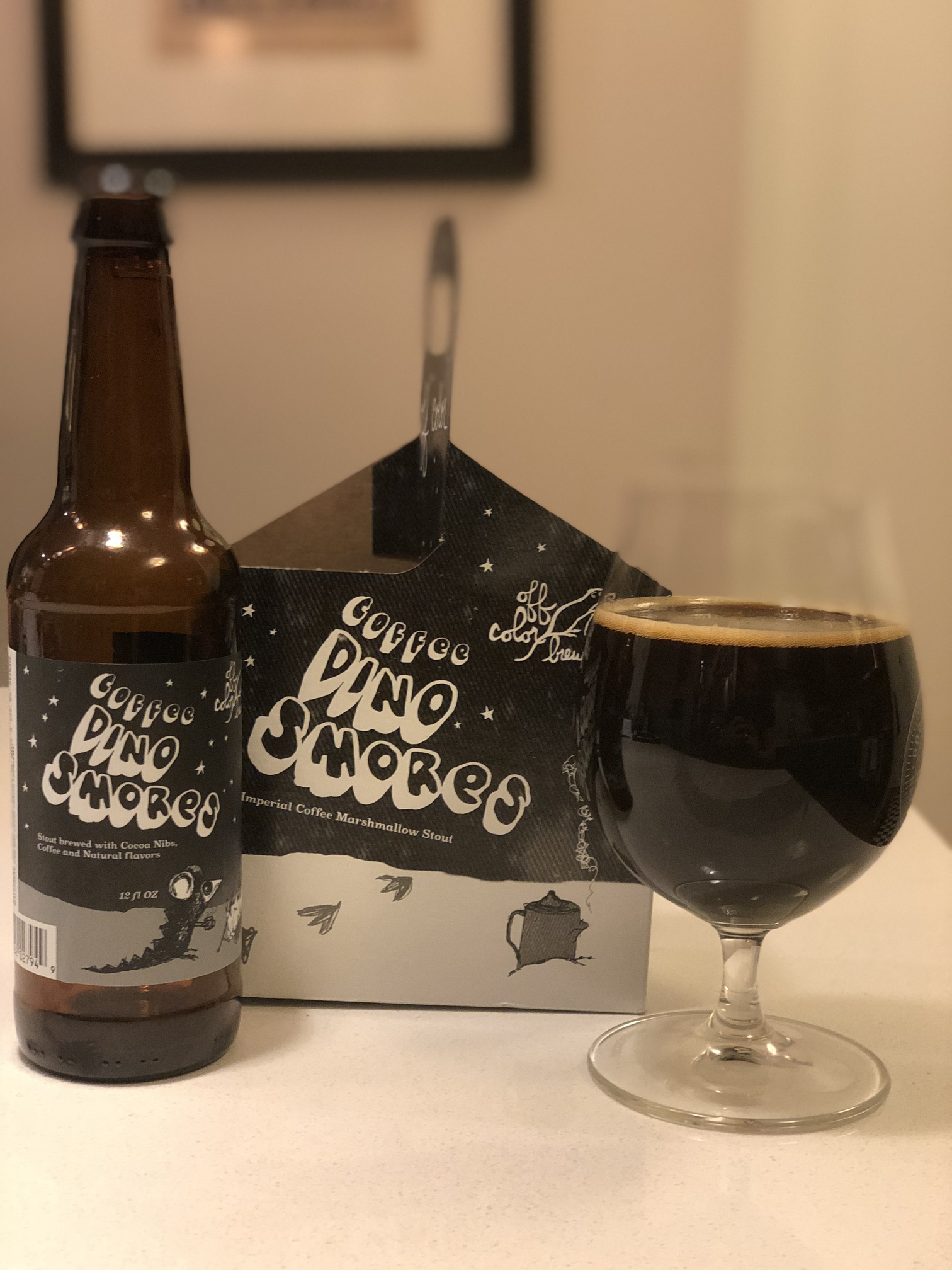 Off Color has used roasters like Metric and Quasar in the past, and while those beers were certainly delicious, there's a special oomph that Dark Matter brings to the table. The beans that are used come from El Salvador and the Las Marias farm, according to the roaster.
Now for the actual coffee. With all the hype around Dark Matter naturally coffee needs to be the star of this beer and Off Color does not disappoint. Once poured into a glass the aroma of black coffee quickly fills the air. The coffee bean used has some fruity properties that you might get on the smell, but for me those didn't transfer over to the taste.
What I love about this beer is that coffee is the dominant flavor, and rightfully so. At the front of the sip you'll get strong notes of roasted coffee. They aren't overpowering and they aren't too harsh. It's after that initial taste where the beer gets more complexed and I think stout lovers are going to really enjoy it.
After that burst of coffee, the other flavors like marshmallow, graham, vanilla and cocoa come through all the while the coffee has a background presence. All the flavors meld together and really play off one another incredibly well. Perhaps you might get a little molasses, but for me that's one of the hardest flavors for my palate to pick up so I didn't notice it in the beer, but it's in there as well. If I had to rank the other adjunct flavors I got and how noticeable they were it would be strong notes of cocoa followed by the vanilla, marshmallow and graham.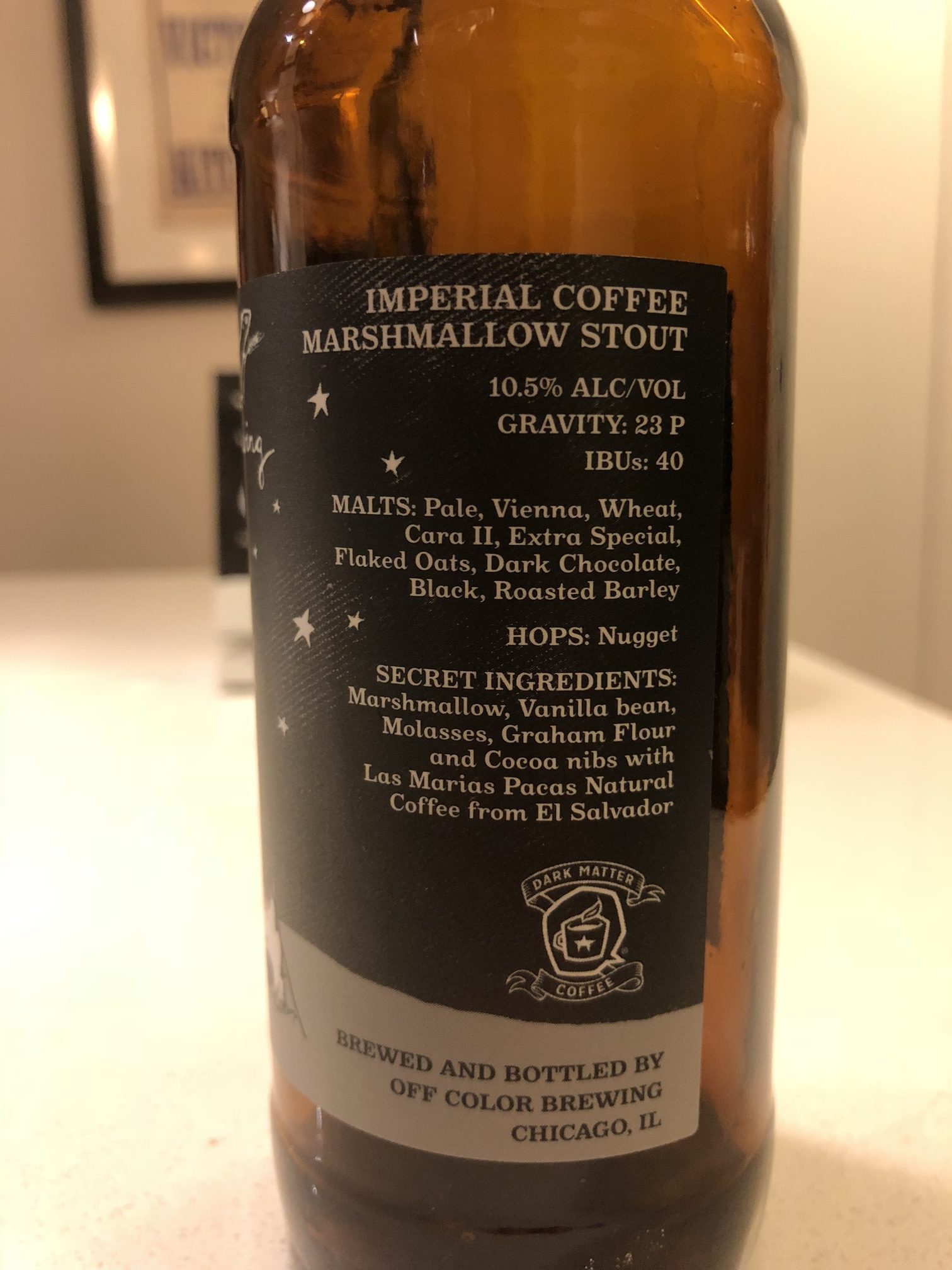 If you let the beer warm-up for about 10 minutes or so the marshmallow and vanilla will really come through later in the sip, where as if you drink it cold it's the coffee and cocoa that stay noticeable for longer.
As for aging this beer, clearly I cannot condone it. For coffee beers in general I'd be curious as to what someone would be hoping to get by purposely waiting a year or so to drink this beer.
The coffee is strong now and the other adjunct flavors are present and developed. In a year I'd imagine that this beer would lose a lot of that coffee personality and it would turn more into a normal Dino S'mores release.
It was a great 2017 for Off Color with the opening of the Mousetrap and with Coffee Dino S'mores being their first big release of the year, I'd say 2018 is off to a good start.
Writer's Note: Off Color provided a bottle of Coffee Dino S'mores for this showcase. 
MIKE ZOLLER IS THE MIDWEST EDITOR FOR PORCHDRINKING.COM. FOLLOW HIM ON INSTAGRAM: @CHICAGOBEER AND PORCHDRINKING CHICAGO'S TWITTER FEED FOR THE LATEST CHICAGO CRAFT BEER NEWS: @PORCHDRINKCHI.
---