#dinosmores Archives – PorchDrinking.com
December 7, 2020 | Mike Zoller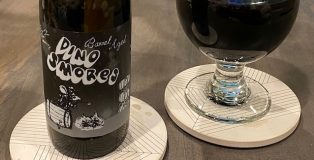 Barrel, chocolate, marshmallow all packaged up in Off Color Brewing's notable 250ml bottles — it's Barrel-Aged Dino S'mores season, and this year's version is not to miss.
The popular Russian Imperial Stout comes in a non-barrel-aged version and typically a couple of variants as well as the barrel-aged version. This year's BA beer spent 13 months sitting in Wild Turkey 101 bourbon barrels and the beer took to the barrel like a fish to water.
January 14, 2018 | Mike Zoller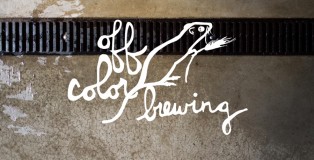 Over the past three to four months Chicago has seen a plethora of great coffee stouts released from local breweries. Off Color Brewing's Coffee Dino S'mores made with Dark Matter coffee continues the boom we've seen of java-forward beer.