No Comments
Previewing Revolution Brewing's 4th Deep Wood Release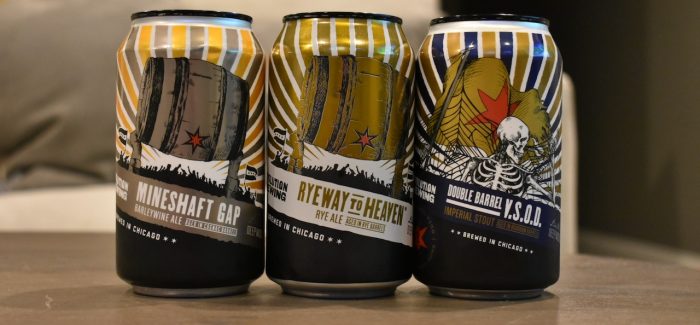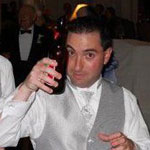 A drier, barrel-focused release is the theme in Revolution Brewing's 4th Deep Wood release of 2020 with three different beer styles hitting cans this weekend.
With the last two releases featuring adjuncts like cherries, maple, and honey, the release of Mineshaft Gap, Ryeway to Heaven, and Double Barrel V.S.O.D. go quite a different direction in the December Deep Wood installment.
For those looking for the power of the barrel, the last release of 2020 is going to be one to enjoy. While I like the fruited and sweeter adjuncts because Revolution is so good at keeping them balanced without anything being overly sweet, it's these beers that get me most excited.
Without the addition of adjuncts the barrel really shines in these three beers. There's little room for error, making you appreciate just how tough it is to make and release these beers at the scale Revolution does.
In this 4th Deep Wood release, what I also liked was the variety of styles. You'll get a Barleywine, Rye Ale and the iconic Oatmeal Stout each paired with a different type of barrel to add character and depth to the beer.
Mineshaft Gap – 14.3% ABV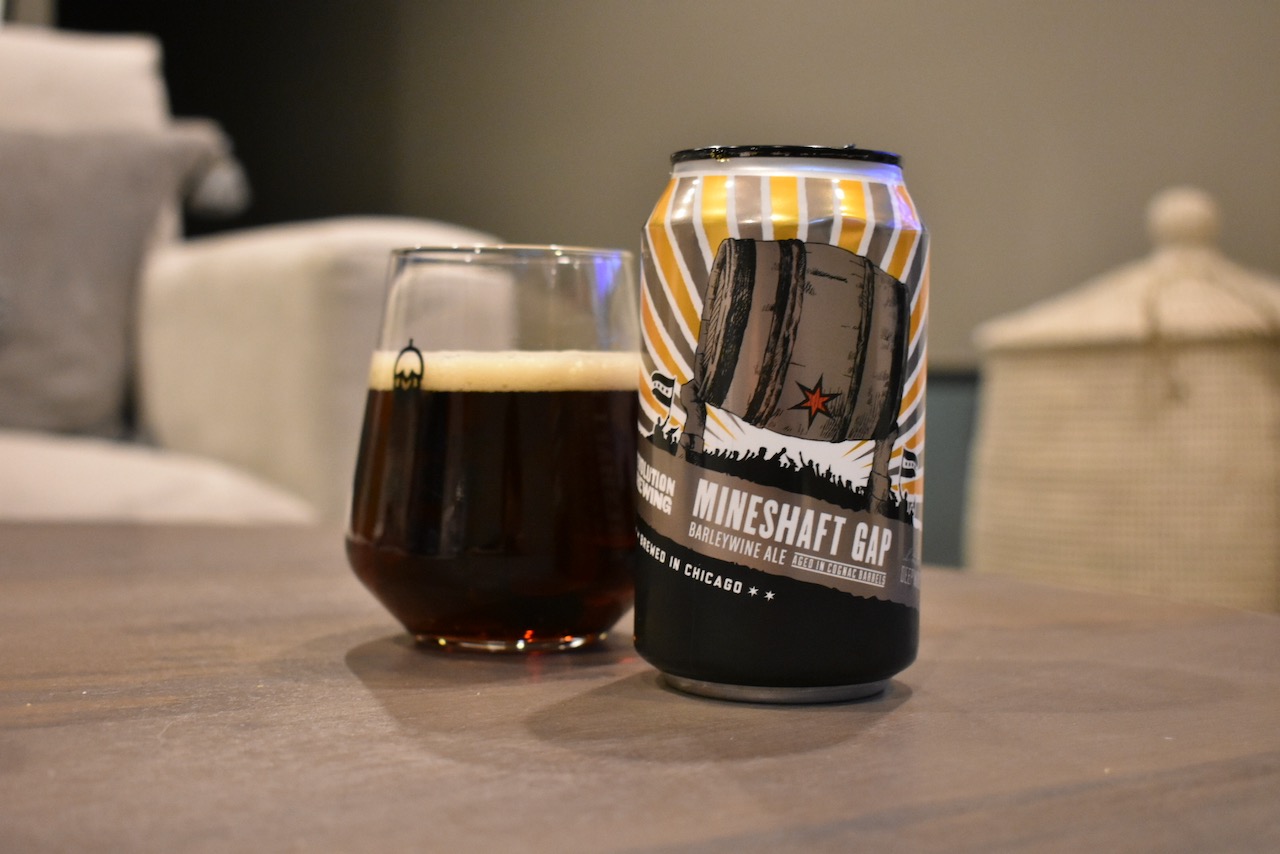 If Barleywine is life then Revolution is one of the healthiest breweries around. Straight Jacket has become a top beer in the style not just in Illinois, but around the country. While Straight Jacket got released last month, in December, Revolution brings back the Barleywine but with a twist – Cognac barrels.
Spending 12 months in these barrels alters the beer from the familiar Barleywine big flavors of toffee, molasses and vanilla. The Cognac barrels bring more dryness and earthiness to the beer. Notes of oak are very prominent in the beer and cut through some of the sweetness we're familiar with in a Barleywine.
But you don't forget you're drinking a Barleywine and that's what I think is most impressive in this beer. You never lose sight of the beer style while using a barrel to showcase other flavors. So while the Cognac barrel is the star, you'll still get flavors of vanilla and caramel but they're much more subdued.
After the tasting, I kept finding myself going back to sipping on Mineshaft Gap.
Ryeway to Heaven – 15% ABV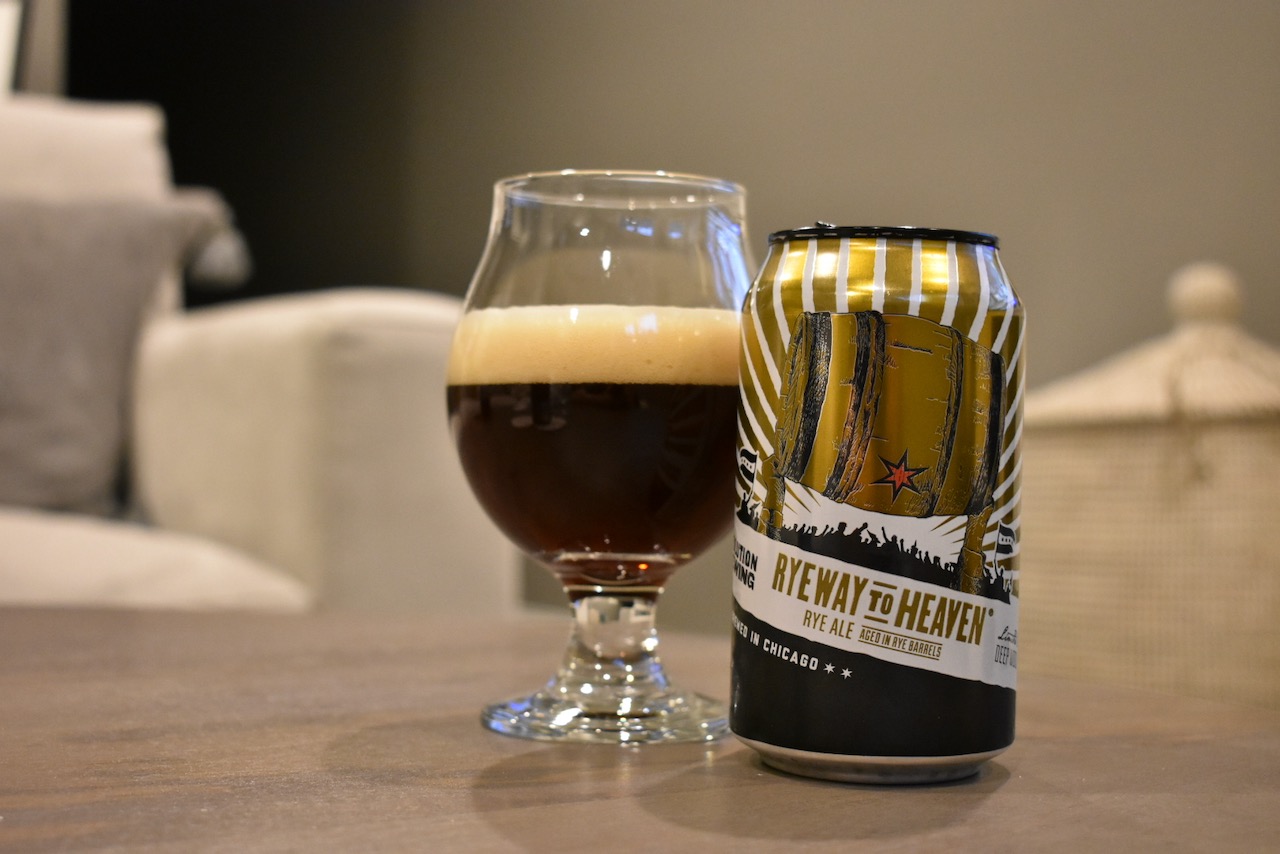 Give me a Rye Ale and give me that spice. Ryeway to Heaven is drier and a bit spicier than last year's version. While I think most people will like the 2019 version a bit better, if you're a fan of big rye spice, you'll like Ryeway.
You'll get the rye and spice throughout this sip. There are some light chocolate notes at the end but true to the entire series and this release especially, it's the combination of bourbon and rye barrels that drives the flavor profile of Ryeway to Heaven.
Double Barrel V.S.O.D. (Very Special Old Deth) – 17% ABV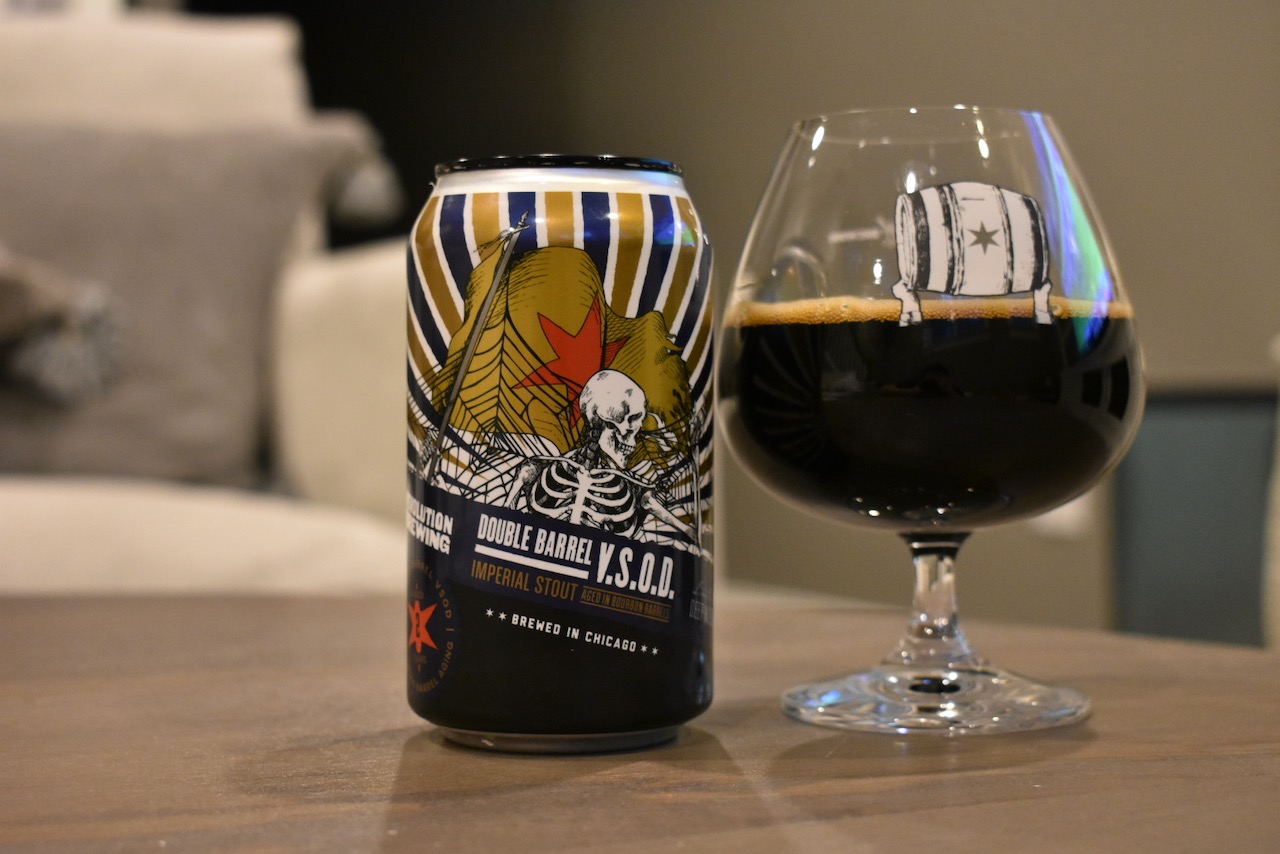 The mack daddy of the 4th Deep Wood release, and probably the entire 2020-21 Deep Wood lineup. At 17% ABV, Double Barrel V.S.O.D. is understandably going to get the most attention. The Oatmeal Stout is aged for two years and during the second year, a select number of barrels are finished fresh Weller Special Reserve and Weller 10 year barrels.
A two-year nap and those Weller barrels produce a big dry stout that's boozy all the way through but somehow not overpowering. Most of the time when you have beers at 15%+ in ABV the barrel and bourbon notes can overtake the beer and it can be difficult to drink more than a few ounces. This beer is incredibly drinkable even at the 17% ABV.
I'll fully admit that after a tasting of all three of these beers I was able to drink the entire can; it was delicious. I caution saying it's easy-drinking but considering the high ABV it is…kind of. Upfront on the aroma you'll get strong notes of oak and tobacco — the barrels make themselves known right away.
On the sip, it's big and boozy but with light notes of chocolate, the 12-ounce serving can be taken down with little trouble. As this one warms up the chocolate comes out even more and the barrel heat dies down just a bit.
While Double Barrel will get most of the attention because of the big ABV, Mineshaft Gap and Ryeway to Heaven are solid beers, I especially liked the Barleywine in Cognac barrels. I think there's a more targeted group of drinkers in this release because of the unique barrel flavors and less emphasis on fruit and sweet, but make no mistake, this is a very good trio of barrel-aged beers.
Beers went on sale Tuesday. DB V.S.O.D. sold out almost instantly but at the time of publishing Mineshaft Gap and Ryeway to Heaven were both still available for $40 and $30 a four-pack respectively. 
---