No Comments
Strong BA Series | Matchless Brewing Off the Cuff II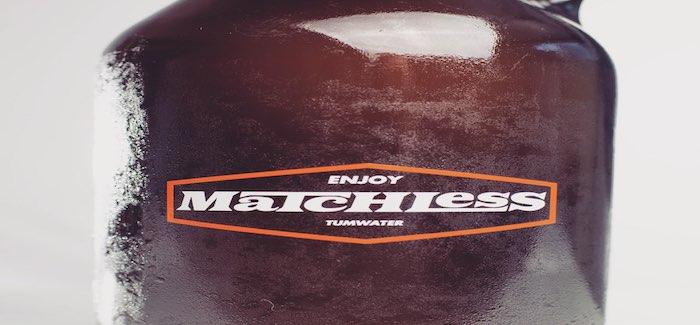 Winter, particularly in the middle of a global pandemic, is not the time for light beer. The days are shorter, the nights are colder, and the only beer that will cut it as the winter solstice approaches is something strong, dark, and smooth. Matchless Brewing's Off the Cuff II Old Ale is worthy of consideration this time of year–it's a big beer that demands attention.
To create Off the Cuff II, Matchless brewers blended different Bourbon Barrel-Aged Stouts with wine cask-aged Old Ales. Blending beer is both an art and a science; Matchless Brewing excels at both in this beautiful blend of bourbon and fruit that's perfect for a winter night in.

Tasting Notes
Despite its namesake, there is nothing unrehearsed about Off the Cuff II. Pairing together the richness of chocolate with the tartness of red fruits, this Strong Ale blend is a twist on a date night classic: fruit dipped in chocolate with a side of wine. Full-bodied and packing a serious punch at 10.2% ABV, Off the Cuff II pours a deep brown hue; once settled, the head is a creamy tan in color. Acidic fruit dominates the early aroma, followed by subtleties of the underlying bourbon and port wine barrels used in the extensive aging process. Unlike most Bourbon Barrel-Aged Stouts, this Strong Ale is not woody or malt forward; instead, it drinks like a Sour that transforms into a Stout, masterfully blending together the flavors from the strong bourbon barrels and the sweet wine casks.
Matchless Brewing
Founded in 2017 in Tumwater, Washington, Matchless Brewing was founded by Grant Bolt as a homebrew operation that has since blossomed into a regional staple. Located just a few hours south of Seattle, Matchless brews Pacific Northwest classics but also innovates with beers like Off the Cuff II and other unique beer styles such as their Peated Barleywine. Matchless Brewing released Off the Cuff II to celebrate their second anniversary; keep an eye out for new releases in the months ahead here.
View this post on Instagram
Featured image credit: Matchless Brewing
---