No Comments
Supporting Local Breweries in the Midst of COVID-19 Mandated Closures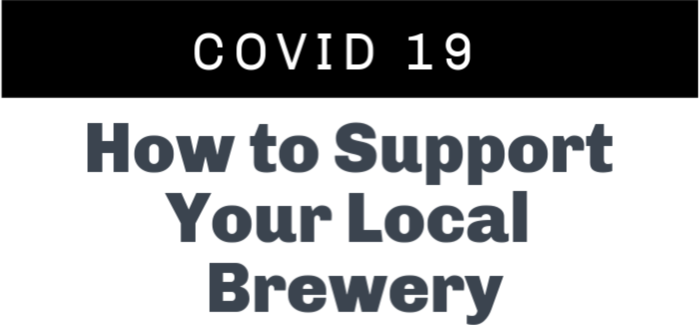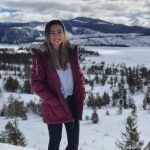 What a time it is right now. The Brewers Association announced last Thursday they'll be cancelling CBC 2020 and that was followed shortly by the Colorado Brewers Guild announcing the suspension of this year's Collaboration Fest. The craft beer community has been diligent about updating procedures and staying on top of these changes that need to be implemented. Although it's unclear the full impact of how COVID-19 will be affecting breweries, they've responded by continuing to announce temporary closures, event cancellations, or sharing their processes to help protect their employees and patrons. With the recent announcements from California, Illinois, Ohio, Massachusetts, Michigan, Minneapolis, Pennsylvania, and now all of Colorado asking for bar closures, which includes breweries and taprooms, we want to share ways you can continue to support your local breweries with these changes, while still being mindful of public health safety.
At this point in time, it's been said many times before: it's going to get worse before it gets better. While new developments continue to happen, we can still support our local breweries in a few different ways (although that may change, which we're hoping isn't the case):
Purchase online gift cards — and save them for a beer once the taprooms reopen
MERCH! Get ahead on birthday/holiday/misc special occasion or just because shopping. As far as we know, breweries are able to sell and ship out merch as they would if they were operating regularly.
To-go beer sales — For many states, breweries have been only restricted to taproom closures, meaning that beer cannot  be consumed on-site. This allows them to still offer beer to-go options in the form of filling new growlers and crowlers, as well as canned/bottled beer sales. Although you may not be able to enjoy it at the taproom or brewery itself, you're still able to enjoy their delicious beer while practicing social distancing.
Beer deliveries — with this unprecedented situation, many breweries are working with their local government to be able to offer this service.
California was one of the first states to ask for the closures of all bars, breweries, taprooms, etc. and for restaurants to reduce their occupancy by half. Humble Sea Brewing Co. out of Santa Cruz, CA, shares with us:
"We believe that supporting small businesses is more important now than ever, as long as that support can be done in a safe and thoughtful way. We are offering to go beers and crowler fills. Customers are able to order online and then pick up within 30 minutes. We are definitely respecting social distancing and are asking customers to place all orders online, wait in the beer garden for their name to be called, and minimize interaction with our bartenders."
If you're a Santa Cruz local, or in the surrounding areas, you can find more information about how to put in an order and how the pick up will work by scrolling to the bottom of their to-go sales website.
https://www.instagram.com/p/B9yD1q8pewU/?utm_source=ig_web_copy_link
Other breweries such as Riip Beer Company, Fieldworks Brewing, Alvarado Street, and many more in CA have adapted in their ways to the new mandate (posts linked above with more details for each).
Currently, both Michigan and Illinois are offering beer to-go in the form of filling new growlers, crowlers, and if they have a canned selection available. With that being said, it'll be strictly to-go; there will be no on-site consumption allowed. In Illinois in particular, given the unprecedented situation, the Illinois Brewers Guild feels "comfortable advising brewery members who may want to use a delivery or third party service to do so." — so check out your local breweries' social media to see if they have that option available.
Colorado also joins these measures after Governor Jared Polis made the announcement late Monday night. In these announcements, all on-site dining will be prohibited in bars and restaurants in addition to the closure of all breweries. It will go into effect at 8 AM on Tuesday, March 17th and will remain in effect for the next 30 days. However, delivery and to-go will still be available, and the measures will allow establishments to let in up to five people at a time inside their business. However, they must be at least six feet away from one another.
"It's obviously a very trying time for everyone and we are focused on trying to remain optimistic and keep a positive outlook," shares Sara Fetzer, who is one of the owners of The Empourium Brewing Company, "We are a new business (celebrating a year this month ironically) and dealing with a global virus pandemic is about the last thing you plan for as a new small business, but if there is one thing we have learned as business owners in the last year…you never know what might happen.  This is devastating and we don't know exactly how this will play out but you can't get too high on the highs and too low on the lows. It's a roller coaster ride but we have pride in our product, our community, our customers and we know that this is something that we will be able to overcome. It will just take sometime."
Fetzer adds, "At this time the only thing we know is, that we will be selling to-go beer in the form of crowlers through the taproom and maintaining a safe an efficient level of cleanliness to keep our employees, guests and ourselves safe. Currently, we plan for our hours to be 2pm-6pm daily to give our customers a little bit of happiness one beer at a time."
https://www.instagram.com/p/B9zfWdwF65K/?utm_source=ig_web_copy_link
It also never hurts to show a little extra love if you are utilizing a beer delivery service or dropping by the brewery for some beer to go. We're all navigating through this crazy time together — and the reality of it is that a large part of incoming revenue will be affected with the closures of breweries and taprooms. If you're interested in getting a more in-depth perspective on the economic situation and what it could potentially mean for breweries, Brewers Associations' Chief Economist Bart Watson shared some insights and analysis in this article.
Be sure to check back as we continue to monitor and share new updates as we receive them!
---