No Comments
Imperial Oak Brewing | 2020 & 2022 BBA Quiet Giant Preview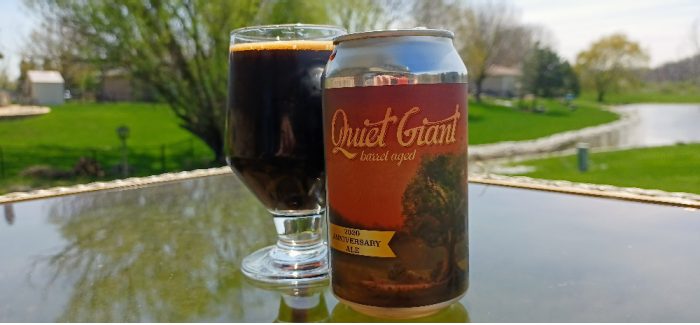 The Imperial Oak Brewing BBA Quiet Giant series doesn't quite get the attention that other Chicago-area BBA releases receive, but its quality is on par with some of the best in the metro area. And the brewery's annual, crowded anniversary party and Quiet Giant release speak to the love affair many have with the series. Though we have covered the release as a preview each year, we wanted to appeal to those beer-cellar lovers by opening a 2020 Quiet Giant Aged Two Years in Bourbon (and then aged in this writer's basement "BBA fridge" for two additional years) to see how well Quiet Giant ages.
In general, with Quiet Giant, one can expect strong barrel aging in its most pristine form—no extracts, syrups or excessive sugary character. The adjuncts used in variants serve as complementary flavors. As Brett Semenske, co-owner and brewer, said in 2020 (and many times since then), "I like adjuncts. But, I want it to be subtle and complement the beer."
In 2020, I wrote this about this particular beer:
"It will be tough for lovers of real BBA beers to find flaws with the two-year variant. Its lack of adjuncts allows one to dive deep into the minds of the Imperial Oak brewers and their ideas on barrel-aging. What sweetness exists comes purely from the bourbon barrel. 'This is the sweetest one simply because when you get that extra time in the barrel, you get more evaporation, so it concentrates the sugars even more,' noted Semenske.

It checks all the boxes: mouthfeel, flavor, aroma — you name it. With two years in a barrel, there's plenty of bourbon flavor, marked by chocolate, vanilla, spice and oak notes. And the full, viscous body and creamy mouthfeel speak to its skilled execution."
That was then. This is now.
Does Aging the 2022 Quiet Giant Help It, Hurt It or Neither?
I'm a drink-it-fresh guy, but sometimes big beers are tough to drink on a routine day or night, so they sit for a while. Others, of course, purchase BBA beer in bunches intending to build a collection of fine beers (or whales, for those of us old enough to remember that term). No matter the inspiration, one might wonder if a beer can be stored and enjoyed later.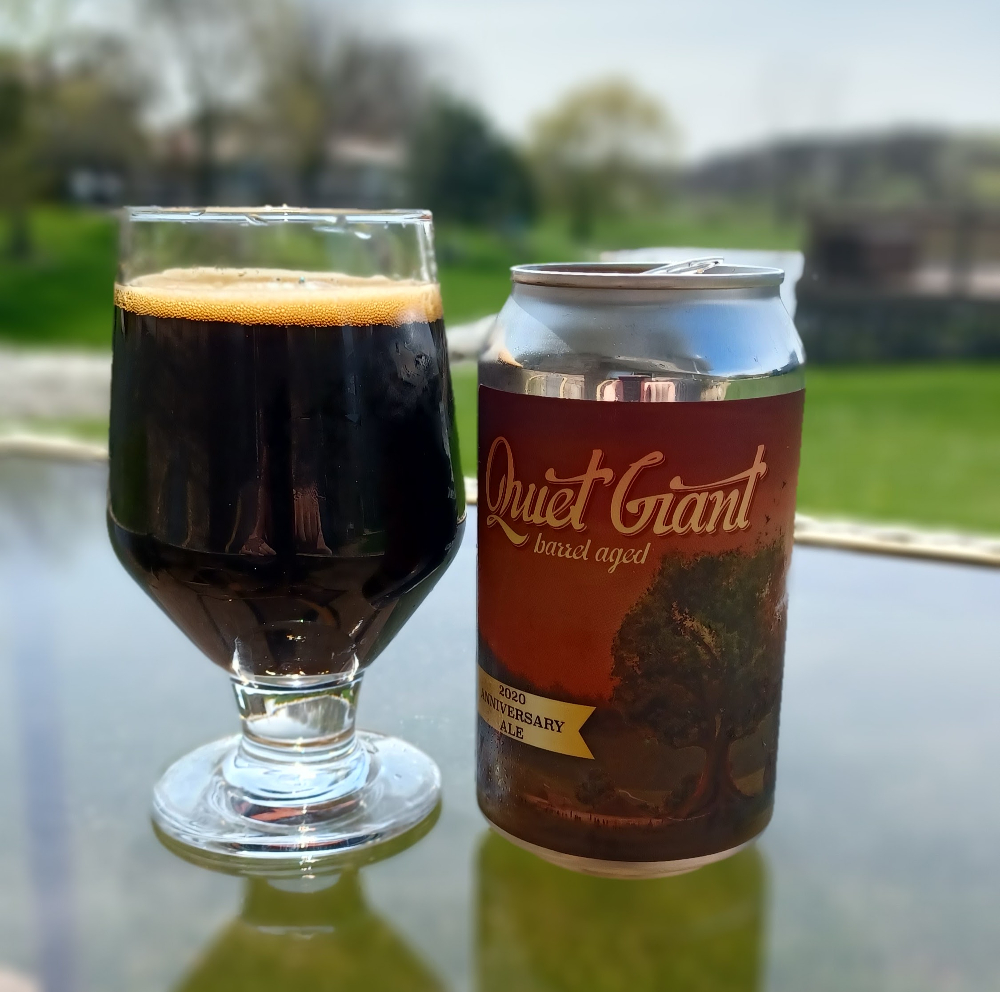 So, how did the 2020 2 Year in Bourbon + 2 Years in a "cellar" taste? In a word—flawless. Preserved in a can, and in my basement, for two years ostensibly offered me an opportunity to enjoy in 2022 the same beer I tasted in 2020. It could provide a bit more sweet-chocolate notes, and the oak-barrel notes could be considered a little more subdued, but the differences are subtle at most.
In some ways, drinking this beer is a toast to the end of the most challenging period of the COVID-life we endured. Or, we hope so. The 2020 Quiet Giant release came with a party abound in restrictions and nervousness about person-to-person interactions. This year, the party is back, and this year's Quiet Giant is likely to satisfy people drinking it fresh or those who are ready to store it for a while.
If you are going to the Imperial Oak 2022 8th Anniversary and Quiet Giant Party on Saturday, June 4 at noon (Willow Springs location), here's what you can expect.
Release of the Quiet Giant 14% Barrel Aged Anniversary Stout
Base Version, Aged Two Years:  Aged two years in a blend of Baker's & Willett Bourbon barrels; will be available on draft Friday, June 3. The Giant can and draft release of the variants will follow on Saturday the 4 at 11am.
Double Barrel: Aged in Blanton's Bourbon for six months and Heaven Hill Bourbon 3 months.
Chocolate & Vanilla: Aged one year in Elijah Craig & Buffalo Trace Bourbon.
Coconut & Macadamia: Aged one year in Elijah Craig & Buffalo Trace Bourbon.
Black Currant: Aged one year in Templeton Rye Whiskey.
Also: Flagship, infusion, and other beers, mixed drinks, cider, wine, food trucks and fun. And, "the big top tent set up with an outdoor pour station. This party is gonna be tight man!"
If you happen to purchase a few extra Quiet Giants this year and find yourself waiting months—or years—to drink it, you can feel confident that the beer will stand the test of time. Maybe we CAN have our cake, er, BBA, and drink it, too.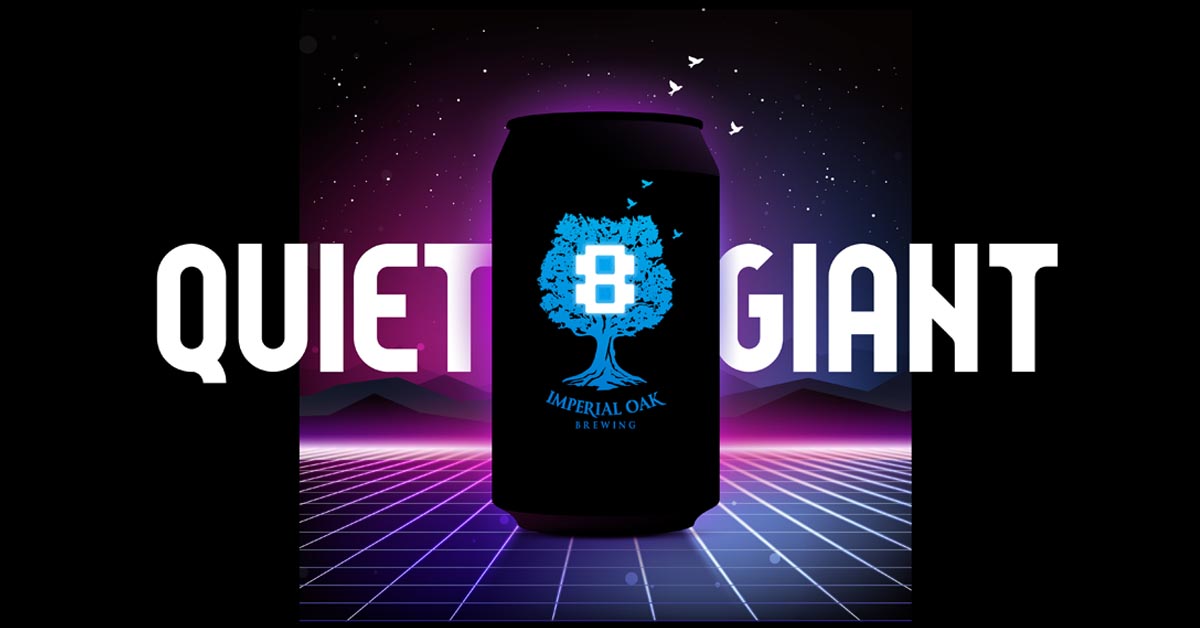 ---