No Comments
Surly Brewing Upping its Chicago Presence With Three Summer Beers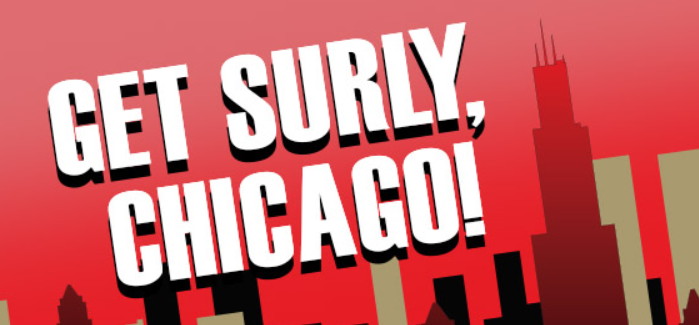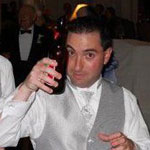 Last year Surly Brewing made it clear — Chicago was a market they wanted to have a stronger footprint in. They switched distributors in January from Windy City Distributing to Lakeshore Beverage, AB-InBev's High End distributor, and have subsequently made an immediate impact on the Windy City's craft beer scene.
While its year-round beers, highly sought after IPA Abrasive and Darkness were routinely found in Chicago, there are now more one-off and seasonal beers starting to pop-up on shelves in an ever growing market.
Three Surly Summer Brews New to Chicago
Three beers that are making their first appearance in the Windy City are geared specifically to summer. HeatSlayer, +1 and Zest Crazed are all lighter beers under 6% ABV and designed for a hot summer day.
The clear favorite for me was HeatSlayer, a Kölsch-style that is incredibly light, yet full of flavor and a perfect beer for the summer. At 5% ABV you can easily have a few of these and feel just fine. As I get ready for a canoe trip, HeatSlayer will be definitely be in my cooler before we push off.
It definitely seemed to be a bit hoppier than your standard Kölsch-style, which might surprise people looking for a more traditional style, however, you won't mistake it for an IPA or even a pale ale. The German malt build brings you back from the hops and reminds you that this is a German beer and not an American invention.
For those looking for a lighter, fruitier beer, Zest Crazed is the way to go. At 5.5% ABV it's still not super heavy, but has some nice flavor. Described as a pale ale with grapefruit and lemon, the flavors aren't overpowering, in fact, I'd argue I'd like more grapefruit flavor in the beer.
The citra hops provide more citrus and tropical notes, to help balance the fruity flavors that come from the beer.
"This beer arose from a relatively straightforward idea, Head Brewer Ben Smith said in a press release. "We'd done a few different infusions with fruit, peel and zest, and we really wanted to have an easy drinking, zest-toward pale ale as we transitioned into summer. We tried a few different fruits before settling on lemon and grapefruit."
The last beer that will be available in 16oz 4-packs is made in collaboration with First Avenue, a well-known music venue in Minneapolis, Called +1. The beer is a golden ale that comes in at just 5.1% ABV.
"It's an honor to be working with First Avenue on +1," Surly owner Omar Ansari said. "It's a Minnesota institution and we're thrilled to be a part of it."
"Candy is dandy but liquor is quicker." ~Willy Wonka
In a Willy Wonka-style giveaway, Surly is doing a Golden Ticket giveaway with First Avenue thru the end of June. You'll be able to win tickets to any show at the venue, winners get the tickets for free, getting to the venue is on the winner.
True to the style, the beer isn't very bitter and the hop flavors are very subtle in the background. As someone who usually likes more hop forward ales, +1 was great to try, however, wouldn't be in the canoe cooler next to HeatSlayer.
+1 will be available in 16oz four packs in all Surly distribution markets.
Expect to see more Surly Brewing beers throughout Chicago as they continue to grow their presence in the city, taking on some of the most established local beer brands.
---