No Comments
Three Magnets | Big Juice Smoothie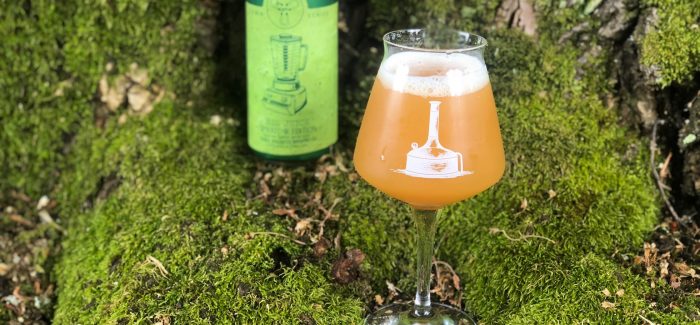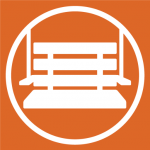 Guy Fieri may be an unconventional catalyst toward opening a successful brewery, but when a video store manager and a truck stop bartender marry and open a restaurant in Washington's capital, you may as well expect the unexpected. So when Nathan and Sara Reilly's restaurant was featured on Diners, Drive-Ins and Dives in 2013, they decided to capitalize on their 15 minutes of fame — Three Magnets Brewing was born, and Big Juice Smoothie was not far behind.
The People: Where will they go?
Town
Nathan and Sara also looked around and noticed an astonishingly low number of breweries in Olympia compared to the saturated markets in Seattle to the north and Portland to the south. Drawing on his experience writing grants for the city of Olympia (video rental stores were not exactly a growth industry in 2013), Nate assembled an impressive business plan with branding to boot. The brewery would be named Three Magnets, based on Ebenezer Howard's vision of Garden Cities.
Country
Their first test batches of home brew revealed that the whole of Nate's and Sara's expertise was far less than the sum of their parts. Faced with undrinkable swill, Nate and Sara drew upon the resources around them and hired two professional brewers to take over that aspect of the operation.
Unfortunately, their greatest trials were yet to come. Some are familiar to many newly started breweries: construction delays, financial woes and skeptical loan officers. Others were quite unique for Nate and Sara as they started a family and navigated chaos and poor first impressions. With the breath of fresh air came the need for reform.
Town-Country
Perseverance has been the name of the game as Nate and Sara have pursued the balance of brewery and restaurant, personal and professional life. One might see the best of Ebenezer Howard's worlds at play in the Three Magnets story.
Big Juice — Smoothie Edition
ABV: 8.5% | IBU: 90
Not coincidentally, you can taste that balance in Three Magnets' Big Juice. What started as a joke to brew a "smoothie" edition of their Little Juice IPA ended up as a favorite beer for staff and loyalists alike.
Like their own path to opening a brewery, Big Juice's appearance is anything but direct: it pours hazy and it reflects a caramel-orange hue, but your expectations of "hazy" or "Northeast" IPAs are best left at the door. A malt base of pastry flour greets the palate while showcasing tropical hops: sweet navel oranges, pineapple, guava, mango, pineapple and honeydew melon all drop in for a visit. The last one to leave the party, though, is a bitter hops finish to remind you these ain't no Northeasterners. This is Olympia, baby, and Sara and Nate are perfectly at home in a confluence of worlds. Hence, Three Magnets.
Where will the people go?
If they know what is good for them, they will belly up to the bar at Three Magnets.
https://www.instagram.com/p/BaA8F_kBZEB/?taken-by=3magbrewing
---