No Comments
Stemma Brewing Co. | Chateau de Stemadia Brut IPA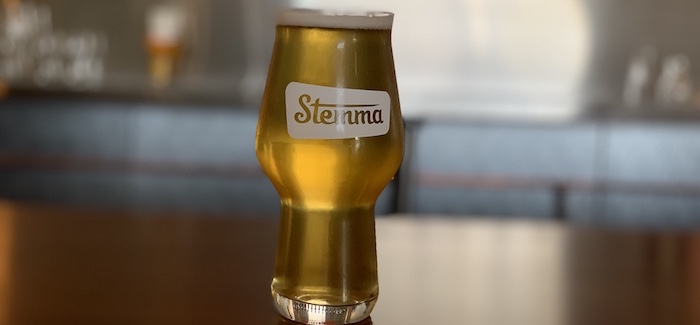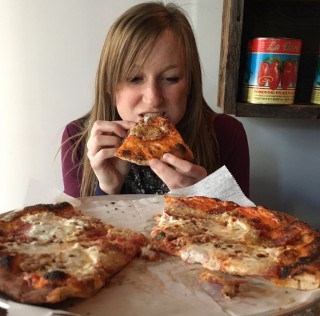 One of the greatest pleasures in writing for PorchDrinking is the opportunity to introduce new breweries to PorchDrinking.com readers across the country. Today, we're honored to introduce you to Stemma Brewing Co., a new brewery out of Bellingham, WA and their collaboration with Vancouver, WA-based Brothers Cascadia Brewing. This result, Chateau de Stemadia Brut IPA, weighs in with a 6.5% ABV and 15 IBUs.

The Brewery
Stemma Brewing Co. opened in June 2019 and has already established itself as must-visit in Bellingham, a beer mecca located 90 miles north of Seattle. Their bustling taproom is open seven days a week and offers a family-friendly indoor/outdoor space for people of all ages. Though we sampled a variety of beers during our inaugural visit, Stemma's IPAs (and there were many) were the standouts of their lineup. Today's review introduces readers to our favorite IPA of the bunch, the Chateau de Stemadia Brut IPA.
The Beer
The Chateau de Stemadia Brut IPA, brewed in collaboration with Brothers Cascadia Brewing, pours a soft, tarnished gold color with a persistent white head that leaves a light lacing on the glass. The mouthfeel is on the lighter side of the IPA spectrum with substantial carbonation and fine bubbles, exemplifying the Brut IPA style in every glass.
https://www.instagram.com/p/B0mDQGBHlY_/?utm_source=ig_web_copy_link
The nose of the Chateau de Stemadia is what sets it apart from the rest of its category. Aromas of apples, ripe mangos and raisins mix with floral, lily-of-the-valley notes to give the IPA an orchard-like scent. On the palate, fruity apple and lemon notes mix with floral hints of rose and pine. The complex flavors are followed by an utterly dry finish, leaving an airy and light sensation with no discernible bitterness.
Visit Stemma Brewing Co.
You can try this bubbly brew and explore Stemma Brewing Co.'s ever-expanding beer lineup at their all-ages taproom, open daily from 11 a.m. – 10 p.m. in Bellingham, Washington.
---