No Comments
Firestone Walker Doubles Down on Success with New Double Mind Haze Release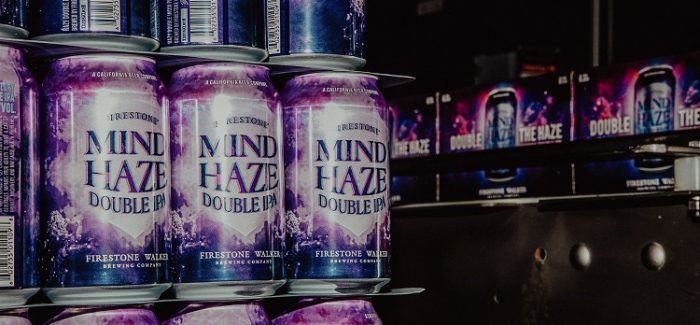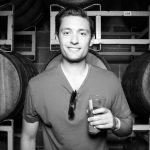 When a bet works, it's not a bad idea to double down. California's Firestone Walker Brewing Company bet big on the Hazy IPA trend back in 2019 with the release of Mind Haze IPA. Firestone Walker believed that they had dialed in the hops and malt bill needed to create a standout Hazy IPA with the Firestone Walker spin that would be competitive in the California – and US – landscape. And they were right. Mind Haze is a best-seller for the brewery and the Hazy IPA trend shows no signs of slowing down. Two years later, Firestone Walker is doubling down on their Hazy IPA bet with the release of Double Mind Haze – a beer that they call their "juiciest, fruitiest and haziest IPA ever." Here are the details. 
How do you recreate the magic of Mind Haze? Well, there are a few tweaks that are needed. While the yeast and malt profile for Double Mind Haze remains similar to the original, the tweaks in the recipe to boost this beer to Double IPA status come from a new regiment of dry-hopping this beer with nearly five pounds of hops per barrel both mid and post-fermentation.
While the original Mind Haze focused on only three hops: Azacca, Cashmere and Mosaic, Double Mind Haze goes a step farther, including the three original hops plus copious amounts of Strata, Sabro, Idaho Gem, Idaho 7 and Motueka hops as well. The bevy of hops help boost the strong tropical fruit flavor profiles to an entirely new level 
"Double Mind Haze is a carefully crafted next step in our long and rewarding journey through the hop world and IPA brewing," said Brewmaster Matt Brynildson. "It's a platform for extreme flavor, making it fun for both the brewer and the beer drinker."
Oh, and the gravity has increased too. Mind Haze comes in 6.2% and Double Mind Haze comes in at a big 8.3% marker – yet you wouldn't be able to tell easily. It's an impressively drinkable beer for the flavors showcased and the alcohol present. 
Double Mind Haze is our juiciest, fruitiest and haziest IPA ever. It's supercharged with tropical fruit aromas and juicy flavors of pineapple, melon and mango, all finishing with hints of coconut. https://t.co/7XbrRQds2R pic.twitter.com/11nVw4THOg

— Firestone Walker (@FirestoneWalker) March 23, 2021
Firestone Walker was nice enough to send me samples of Double Mind Haze and I came away impressed. Double Mind Haze pours a luscious orange and settles murky, befitting of the boosted Hazy IPA it was created to be.
The flavor notes are pronounced and impactful, swirling from sweet orange juice to ripe pineapple and mango. There's a bit of hoppiness to finish but no burn or cloying hop residue afterward, making it supremely easy to drink gulps – not sips – of. If the goal was to double up on the flavor on the original while not adding any bite or burn, the mission is accomplished. 
Double Mind Haze is now rolling out to all Firestone Walker markets in six-packs (12-ounce cans), 19.2-ounce single-serve cans and draft formats. Cheers!
Feature image courtesy of Firestone Walker Brewing Co.
---