No Comments
Equilibrium Brewery | Fractal Citra/Galaxy IPA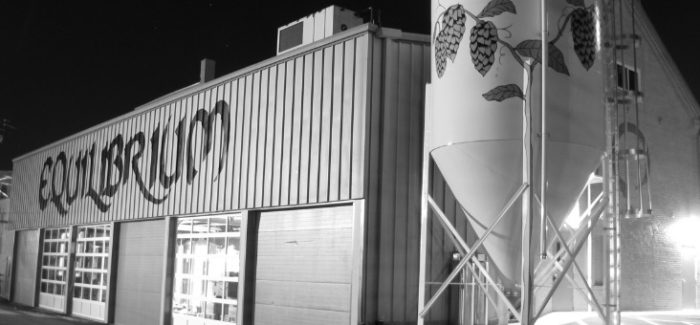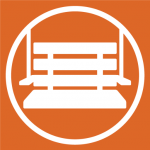 Nestled in Hudson Valley, NY, lays a new brewery that has been cranking out some fantastic, flavorful and experimental beers. Founded by two MIT engineering graduates who shared a passion for homebrewing, Equilibrium Brewery began distributing their delicious beverages in the latter half of 2016. They follow the belief that beer can be better when scientific principles are followed that focus on balancing drinkability with the flavor. The beers they are brewing are inviting, just waiting for you to take the next sip. They've been able to channel their scientific backgrounds and love of craft beer and create something worth praising.

My husband's birthday was quickly approaching. We had been hearing remarkable things about Equilibrium Brewery and kept saying, "We need to check it out." As luck would have it, his birthday fell on a Saturday, and the brewery just so happened to be releasing cans of its newest version of Fractal, which is part of a small batch research series known as Fractal Citra/Galaxy IPA. The drive took less than two hours, but there was also a line wrapped around the brewery. Each person in line received an Each allotment of the new beer — I couldn't wait to really celebrate his birthday by cracking open a can.
While Equilibrium Brewery has released a few different versions of its Fractal series, each release contains a few distinctive characteristics. The pale malt in each beer remains consistent, but each brew relies on a different hop. In doing so, the brewers can investigate how different hops manifest through the brewing process.
Equilibrium Brewery is quickly becoming a shining star among IPA lovers. They are brewing hazy, juicy, hoppy IPAs that are truly a hop head's dream. Their Fractal Citra/Galaxy IPA is no exception to that.
ABV: 6.8%
Fractal Citra/Galaxy pours hazy yellow and emanates a fruity, tropical aroma consisting of hints of passion fruit, peaches, and guava. Along with a creamy mouthfeel, the fruit is strong in the forefront and then the beer finishes with a nice hoppy bitterness to make it a flawlessly balanced beer. It's a solid and fresh IPA that delivers a strong punch of tropical fruits and hops from start to finish.
https://www.instagram.com/p/BWsCja-hbco/?hl=en&tagged=fractalipa
Equilibrium Brewery Fractal Citra/Galaxy is light enough to enjoy while lounging around the pool or for chilling out after a long day of hiking, especially if you were hiking on the Appalachian Trail not far from the brewery. This tropical juice bomb is perfect to accompany you on any summer activity you have planned.
You can check out Equilibrium Brewery by visiting their tap room in Middletown, NY. They are open daily. You can also check out their Facebook page to get updates on their latest can and bottle releases.
Feature image courtesy of Equilibrium Brewery
---