3 Comments
Deschutes Brewery | Zarabanda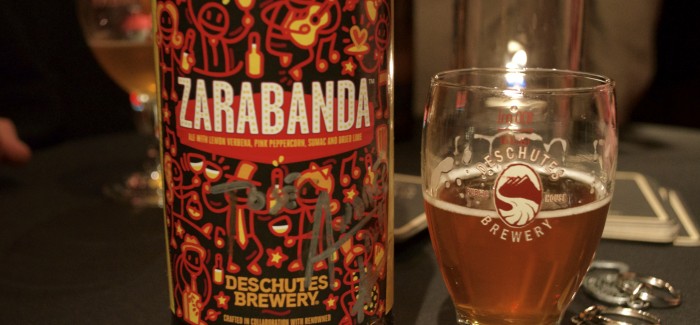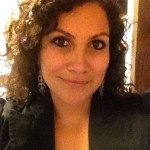 ABV: 6.3%
IBU: 18
This week, Deschutes Brewery and LA's Chef José Andrés release Zarabanda, a spiced saison, that was four years in the making. Friends for two decades, Deschutes founder Gary Fish and Chef Andrés have always contemplated collaborating on a beer that honored their friendship. Finally, with Zarabanda, they have that beer.
Spiced with pink peppercorns, lemon verbena, dried lime and sumac—a spice used in Middle Eastern cuisine—Zarabanda stands out as the perfect food companion. Sorry, wine. Zarabanda is here and its light, perky body and dry finish has replaced you on my dinner table.
Zarabanda, named after a Spanish dance, means "to dance wildly and freely and fun," said Chef Andrés at the LA beer release party. And for lack of a better metaphor, Zarabanda (the beer) truly dances on your palate. Beginning with a tingle of dried lime and farmhouse esters on the nose, the beer continues to the palate without missing a beat of the castanet. Its effervescence taps around your mouth like a flamenco dancer's heel strikes the floor.
But seriously, this beer goes down effortlessly, with practically zero bitterness and a surprising hefty malt backbone for a saison. To counter the maltiness are the unique souring agents (that took over 150 attempts to perfect) that make this beer a true example of ingenuity in the realm of beer. By incorporating ingredients like lemon verbena, dried lime and sumac in lieu of lemon juice, both Fish and Chef Andrés prove they know their way around a spice rack. Although, with one being a professional brewer and the other a James Beard award winner and restaurateur, the creative collaboration posed little surprise.
Find the beer in 22oz. bottles or on draft where you typically get your Deschutes fix.