No Comments
9 Pop Culture Stories from this Week (Cosby-free!)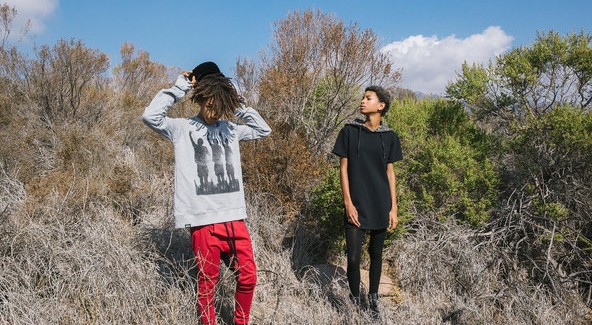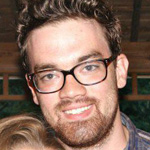 Why do I always seem to land the PorchDrinking pop culture week in review on weeks where all anyone is talking about is a horrible, gut-wrenching, disgusting abuse of personal rights committed for or against someone in entertainment? We'll get there. Or maybe I'll be too depressed to talk about Mr. Cosby. We'll see. Got a lot of happier stuff to cover in this week's pop culture week in review!
Will Smith's Kids Are Crazy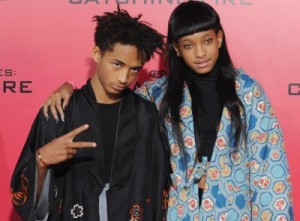 If you've ever stumbled upon Jaden Smith's Twitter feed, you'll realize he's not the cute kid from "Pursuit of Happyness" anymore. He's the kid who tweets things like "How Can Mirrors Be Real If Our Eyes Aren't Real?" (capitalization intended).
This week, Jaden and his sister Willow were interviewed by T Magazine, a subsidiary of the New York Times. Just a few excerpts:
Willow: "I mean, time for me, I can make it go slow or fast, however I please, and that's how I know it doesn't exist."
Jaden: "Willow's been writing her own novels since she was 6."
Jaden: "When babies are born, their soft spots bump: It has, like, a heartbeat in it. That's because energy is coming through their body, up and down."
Willow: "When they're [babies] in the stomach, they're so aware, putting all their bones together, putting all their ligaments together."
Jaden: "I have a goal to be just the most craziest person of all time."
You're on your way, Jaden. You too, Willow.
The Aaliyah Movie Sucked
Lifetime released a biopic honoring the life of R&B artist Aaliyah, who died in 2001. It was not well-received. For one, the movie did not have rights to her music, so they just showed the (poorly-casted) actress singing covers of OTHER artists' music. And for another thing, it was on Lifetime, which has never been a bastion for subtle acting or incisive dialogue. Ratings show that more people were reading about the movie on Twitter than actually watching it. Hate-watching lives!
But don't worry, Lifetime, you're not the first network to do a movie about a singer without getting the rights to her songs. NBC did it a few years ago:
Trailers Galore!
Tristan emailed me this week very excited about these trailers. I had seen the Pitch Perfect 2 trailer, but not the others. Now take a few minutes and see what's headed your way, and enjoy Tristan's taglines for four new movies…
Pitch Perfect 2: Beerfest for Singing
Tomorrowland: Disney's Lord of the Pins
Cinderella: Where's Johnny Depp?!?
https://www.youtube.com/watch?v=kFbEsZIud2M
Peanuts: Good Grief
Mike Nichols Passed Away
Film and theatre director Mike Nichols died at the age of 83. An E.G.O.T. winner, his best work was likely "The Graduate," a film for which he won the Academy Award in 1968. Sad loss for the entertainment community.
"Luther" is Coming to Fox
Fox is remaking the British show "Luther" with Idris Elba (who played the title character in the UK version) attached as executive producer, but not necessarily reprising the role. It's just a pilot at this point, so details are few and far between. But if you're one of the people who caught the original "Luther" on Netflix, Fox thinks they might be able to win you over.
Hugh Laurie is Coming Back to TV
Speaking of British actors well-known in the States, Hugh Laurie will be returning to a TV role for the first time since "House" went off the air. He'll be part of the next season of "Veep" on HBO. No spoilers on how last season ended, but the speculation on who Hugh might be playing will be interesting.
Slate Finally Explained the Ridiculous Hunger Games Names
Since the new Hunger Games movie is out this week, it's time to comment again how insane the characters' names are. Slate did a great feature this week to explain why names like "Katniss" and "Haymitch" exist in the fictional universe of Panem. Still, I think PorchDrinking's take on Hunger Games names was better.
Aaron Sorkin's Steve Jobs Biopic is a Mess
Hot on the heels of Christian Bale bailing (sorry) out of the Steve Jobs movie written by Aaron Sorkin, Sony backed out as well. So now Sorkin's script has no lead actor and no studio. Can you even call it a movie then? Sorry, Sorkin. At least you still have the rest of this awful season of The Newsroom to hang your hat on. Must be a big hat; you have a very big head.
Uber and Spotify Are Teaming Up… Why?
Uber and Spotify announced that Spotify subscribers (not you free-loading jerks) will be able to get into an Uber car and play their own playlists over the car stereo. Seems like kind of an odd pairing. Most people do one of three other options in their Ubers:
Ask the driver to turn the channel to something tolerable
Accept the driver's terrible music choice (along with terrible cologne choice)
Sit in absolute silence and avoid acknowledging each other
….Y'know what, no Cosby news. Enjoy your week, PorchDrinkers.