No Comments
Colorado Breweries Find Levity & Unity with Beer Slide Challenge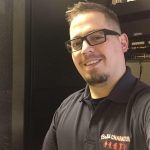 Over the past week, breweries from all across Colorado have been posting videos on social media of a beer sliding down the bar, in slow motion, to someone at the other end ready to drink it. Each brewery then passes on the challenge by tagging the next group.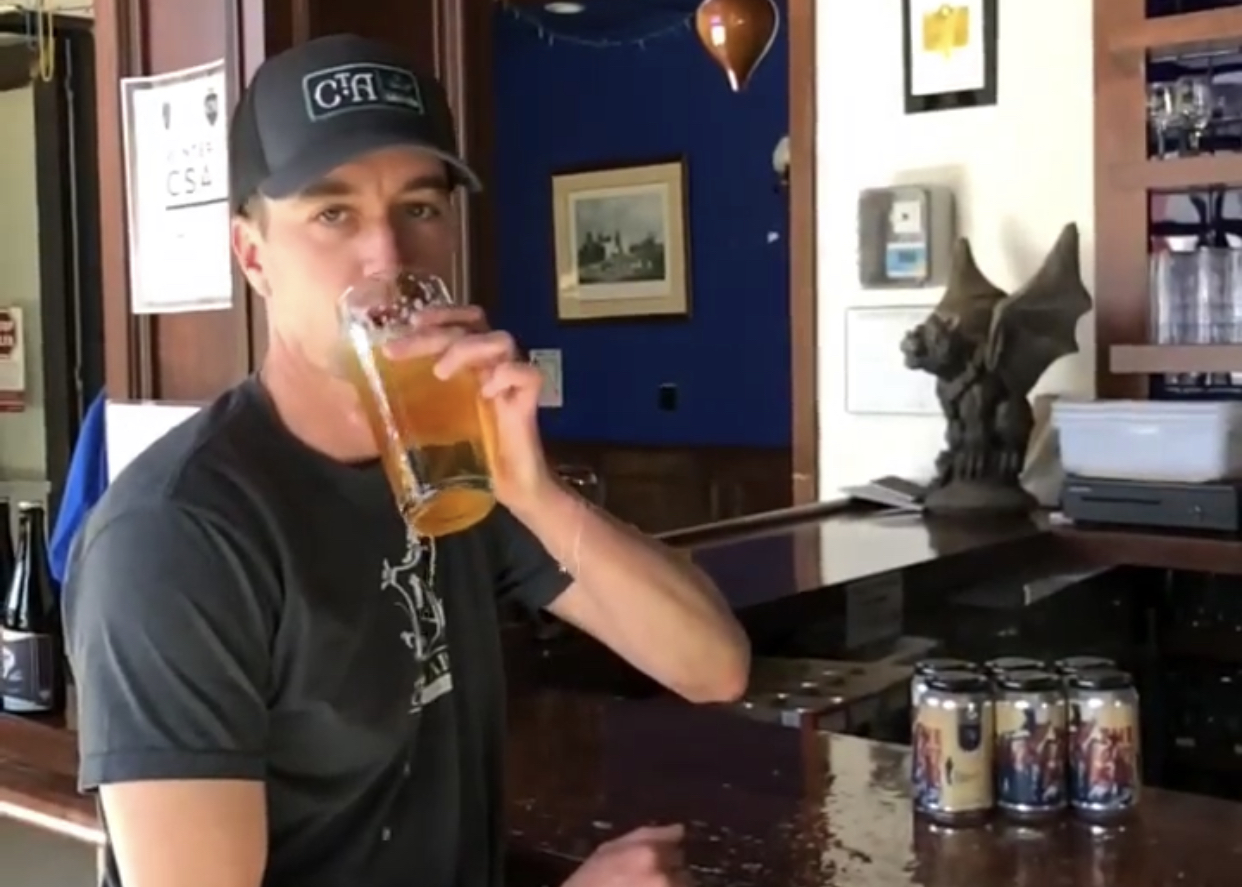 Needless to say, we love it.
While Instagram challenges are nothing new, we all remember the Ice Bucket Challenge, the Mannequin Challenge, the Kiki Challenge, and least of all, Planking, this challenge unintentionally represents something special. The return to normal.
When James Mataczyn from Call to Arms posted the original video on TikTok, with a Careless Whisper soundtrack, the small Denver brewery quickly went viral, gaining over 77,000 likes and 2,000 comments in a few days. That's when the team decided to repost the video, without the prohibited soundtrack, on Instagram, while at the same time turning it into a challenge.

"Levity is sort of our thing," said Chris Bell, owner of Call to Arms, "We didn't plan on it going crazy, we just thought it'd be fun to do something with our friends. To have a moment like that when we could all be together (virtually) was something special."
Bell said that the original inspiration for the TikTok video was born after watching "morning slide" by @eliaspaldan below:
Since that time, over 50 breweries, distilleries, and bars have joined in on the fun, posting their own videos on Facebook, Instagram, and TikTok. Each time a new business posts, the challenge grows exponentially, gaining a following through the hashtag #beerslidechallenge and adding a new layer of creativity and skill.
For us, these videos are special because they have harkened us back to the taproom and given us a small gift of hope to look forward to.
After one year of devastating human loss, complete isolation from friends and family, and weekly regulation changes with brewery shutdowns, the #beerslidechallange is a glimmering light at the end of the COVID-19 tunnel. This challenge represents better days ahead. It's no secret that breweries, brewpubs, distilleries, wineries, and bars have been hit the hardest by the Pandemic, many not surviving the storm. While at the same time, these community businesses have continued to lead the fight by making hand sanitizer, raising money for first responders, promoting other small businesses, and keeping us all sane, one pint at a time. These videos show that they are ready for us when the Pandemic ends.
While we know we're not out of the woods yet, these videos remind us why we love taprooms so much and why we miss sitting at the bar at our neighborhood brewery, packed with friends, so desperately.
Here are 10 of our favorite #beerslidechallange videos so far:
Call to Arms Brewing Company
View this post on Instagram
Barquentine Brewing Company
View this post on Instagram
Lone Tree Brewing Co.
View this post on Instagram
Bierstadt Lagerhaus
View this post on Instagram
Bootstrap Brewing Co.
View this post on Instagram
Wild Blue Yonder Brewing Co.
View this post on Instagram
The Block Distilling Co.
View this post on Instagram
Six Capital Brewing Co.
View this post on Instagram
Baere Brewing Co.
View this post on Instagram
Diebolt Brewing Co.
View this post on Instagram
Spangalang Brewery
View this post on Instagram
---