No Comments
Women in Beer | Stephanie Kushnir of Ravinia Brewing Co.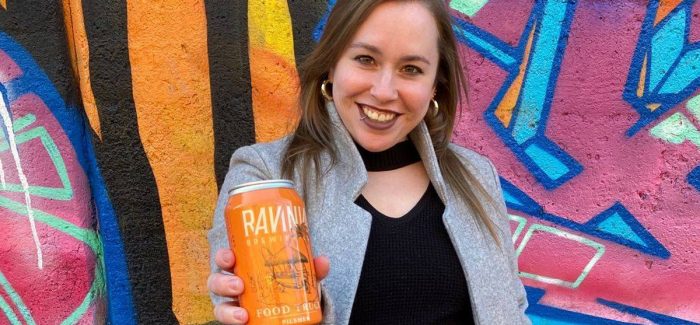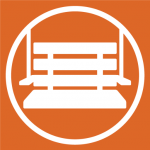 You already know that Ravinia Brewing is coming soon to Chicago. You may be familiar with their Highland Park location, distribution throughout Chicago, or teasers for their new brewpub. If so, then you should also know the woman behind the scenes, Stephanie Kushnir. Stephanie is Head of Sales and Marketing for Ravinia Brewing. She's getting Ravinia beer into our fridges and onto our feeds, all leading up to a highly anticipated opening right here in Chicago.
What brought you to the beer industry?
Since 2013, Stephanie has worked in the beer industry. Her career began as a social media intern at Upland Brewing Company. Initially, the inspiration sparked from a sales and marketing conference where Stephanie and other participants were told –
"If you're going to sell or market something, make sure it's something you know more about than anyone else in the room and that it's something you're willing to talk about twenty-four hours a day."
For Stephanie, that's beer. She was originally brought into the industry by other strong women working behind the scenes. She's continued within the industry herself largely due to the women who continue to inspire and help pave the way for her career.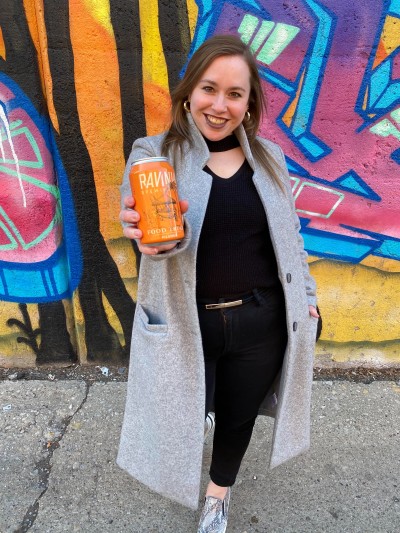 What does Ravinia do to encourage inclusivity for their team and customers?
Both Stephanie and the Director of Operations are women, which is a testament to the fact that there are important places for women within the beer industry, at all levels. Additionally, Ravina takes pride in the diversity of their employees and works to promote that value in everyday business. Ravinia's Head Brewer, Raul, enjoys exploring flavors throughout Latin America due to both his own heritage and travels. A recent holiday beer, Sonrisa y Risa, paid homage to Raul's uncle's Puerto Rican heritage and the coquito recipe they made together as a family.
What are you most excited about regarding the Chicago taproom opening?
The ability to be more hyper-local to the Chicago community. The Highland Park location isn't far, but can sometimes be an afterthought for those who live in the city. With Ravinia's expansive list of offerings, they have something for everyone. The new Chicago location has been a long time coming, so the team is thrilled it's almost here.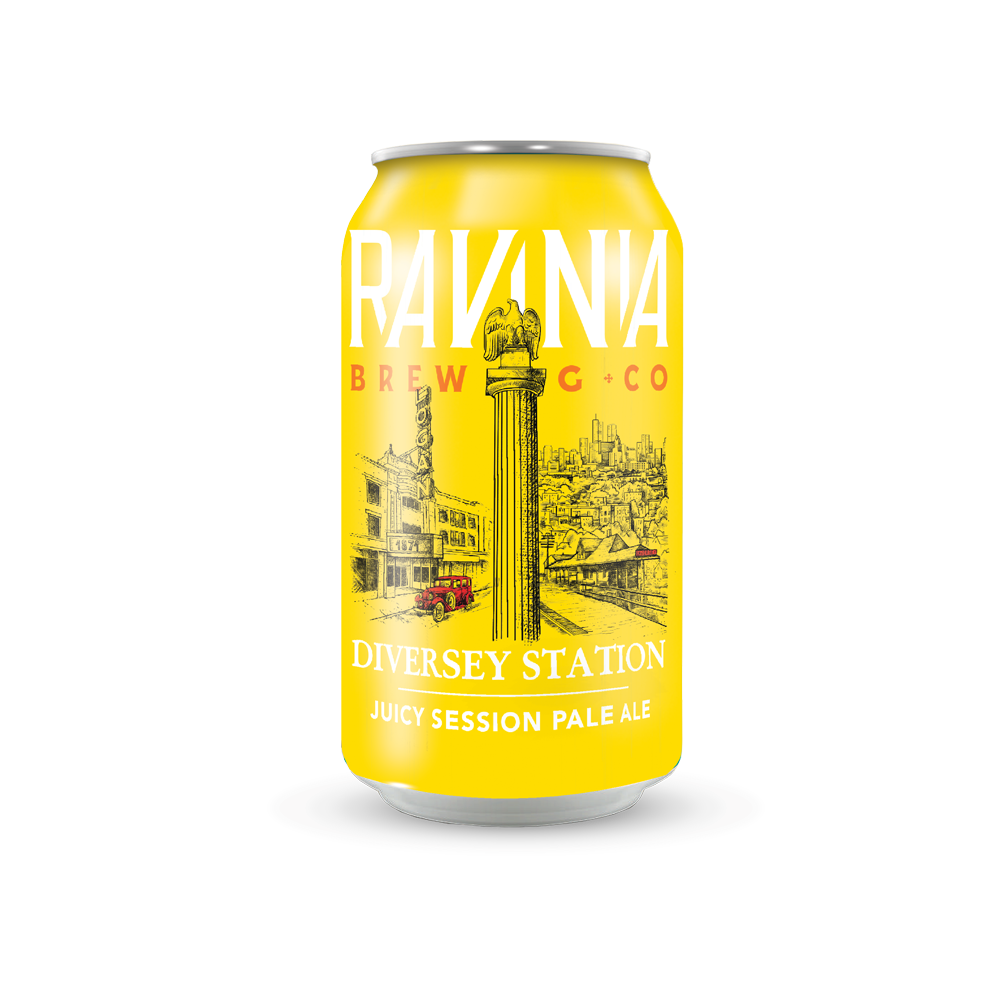 What's the story behind the new flagship beer, Diversey Station?
Diversey Station is a juicy session pale ale inspired by a previous limited release – Stupey Cabin. The beer pays homage to Ravinia's new home on Diversey Ave. in Logan Square. Additionally, it pays tribute to the 150th anniversary of the Great Chicago Fire and the rebirth that led to the expansion of Logan Square. The beer available now in Chicago and is perfect for anytime enjoyment, but especially perfect for this mini heatwave we're riding.
What advice do you have for women interested in working in beer?
"DO IT! When you have a passion for something, don't take 'no' for an answer. Embrace confidence about who you are and what you have to offer – but also, don't be afraid of failure. I would also extend that same advice to the other women working in beer right now. The more we help to grow our presence in the industry, the sooner our presence will be normalized."
Cheers to Stephanie and all of the strong women that have worked to shape the beer industry into what it is today and continue to push for progress!
---