No Comments
2020 to See Expansion for Many Chicagoland Breweries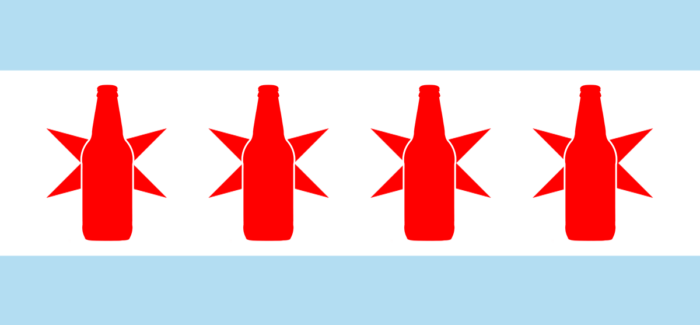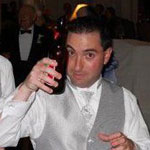 Not only is Chicago's craft beer scene seeing new breweries opening seemingly every month, but more than half a dozen breweries in the Chicagoland area have also announced expansion plans, setting the stage for a busy end of 2019 into 2020.
Breweries like Marz Brewing Co. and Ravinia Brewing Company will be opening second locations within the city of Chicago. While Noon Whistle Brewing and Pollyanna Brewing Company are expanding in the suburbs. Meanwhile, Forbidden Root Restaurant & Brewery is opening a second location in Columbus, Ohio.
Many of these expansions have been talked about for a long time and were of little surprise to the public when announced. They were expected moves for a long time, and the only question was when. For Marz, their Southside location became very popular, but they knew that a move to the Northside of the city was important.
"Since we are a very small brewery it's very important for our beers to be accessible to the public in an environment and space that we operate in order for guests to understand the full range of our beverage program," Marz's co-founder Ed Marszewski says. "It's difficult for some of our fans and customers to make the trek to the south side on a regular basis to try our weekly releases."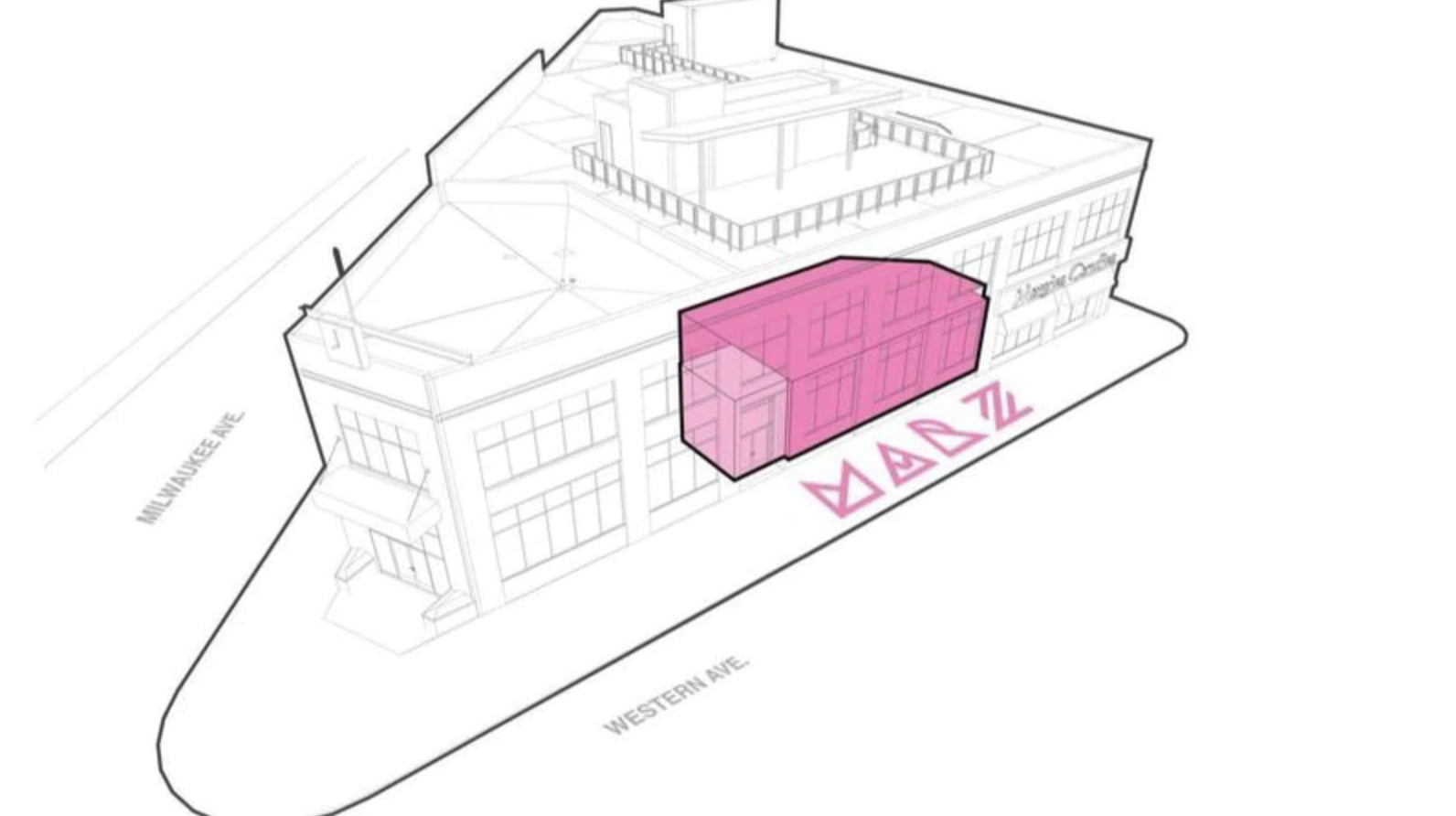 Not only is accessibility important for Marz. While they might be a mainstay in the craft beer community, the move north also gives them exposure to more consumers.
"I also believe that a lot of people don't even know who Marz Community Brewing Co. is," Marszewski explains. "By having a location on the Northside we will be able to promote more awareness of what we do to a wider audience and community."
Logan Square
One of the breweries expanding into the city limits of Chicago from the suburbs is Ravinia Brewing Company. Taking over the space that once held Ale Syndicate, Arcade Brewery and Around the Bend, Ravinia enters the Logan Square neighborhood, which is already home to a good number of breweries.
"We don't think of Logan Square as a crowded market, but rather as a brewery neighborhood," Ravinia's Director of Operations Catherine Price says. "In addition to joining several established and newer breweries, our brewpub will connect the dots between Maplewood and Metropolitan, creating a defined Logan Square Brewery Corridor similar to the Ravenswood Malt Row and the Fulton Market Brewing District."
Marz will also be moving to the Logan Square neighborhood, which will be home to the most breweries in the city.
"We were looking at larger production spaces right after we opened up our nano-brewery on Halsted Street in Bridgeport back in 2014," Marszewski says. "In the two years that it took to build our current facility we kept in touch with friends who had spaces throughout the city. When they told me they had the Margie's Candies building, I immediately asked if we could open a spot there. The neighborhood is where I spent my career as a publisher of Lumpen Magazine and Select Magazine, operating art festivals and running an art space on Milwaukee Avenue. I know the neighborhood well and I believe the location of a new brewery in that building complements the bourgeoning cultural milieus that surround it."
Suburban Expansion
For the two existing suburban breweries, Noon Whistle and Pollyanna, both are expanding outside of their existing cities but never thought about moving into Chicago.
"We knew we wanted to stay in the suburbs, all three owners live out here and moving anywhere else at this time just didn't make sense," Noon Whistle co-founder Michael Condon says. "We narrowed down our choices to a small group of cities/towns and Naperville was on the top of that list. We liked the community, location, demographics and the sense that the people get behind local businesses."
Pollyanna knew they wanted to make a move to St. Charles before the original location even opened.
https://www.instagram.com/p/B0yGGoFpMMO/
"We decided on St. Charles before we even opened our original Lemont location five years ago," Pollyanna Co-Founder and Head Brewer Brian Pawola explains. "One of my business partners, Ryan Weidner, lives in the St. Charles area and always said we'd open up in his backyard someday. The location makes sense from a business perspective in that it is close enough to our other locations in that people still recognize our brand, but it's far enough from Lemont and Roselle to avoid a local customer overlap."
Out of State
When announced that they'd be expanding to Ohio, Forbidden Root surprised many in the beer industry. But, for the brewery, the expansion plan was being worked on behind the scenes.
"Plans for expansion in Ohio have been going since end of 2017," Forbidden Root's General Manager Brian Krajack says. "It takes a while on a brand new build out. Ours [expansion] is based on loving the brewpub experience and wanting to do it in a different setting in a different yet similar way."
With expansion, new opportunities for all the breweries open up. From new taprooms and more brewing space to food programs, each brewery has plans for how to utilize their new space.
https://www.instagram.com/p/B1FGJkrBPGF/
What's Next
For Noon Whistle, which will see a new tasting room in Naperville along with an expansion to their existing Lombard location, craft beer fans will have a lot to look forward to.
In their Naperville location, there will be a large tasting room with no food, maybe food trucks. This spot will highlight the brewing process in a production facility atmosphere. The Lombard location, which today has a very small taproom, will expand with a kitchen, bigger outdoor patio and larger bar.
Also known for their food program, Forbidden Root won't leave Columbus hungry.
"Columbus will have an even bigger food program," Krajack says. "In Chicago, our kitchen is so small. We found a great chef who is local to Columbus and will focus on a lot on state grown ingredients. We're able to make more beer and different styles with different brewers and explore new things."
Pollyanna will continue to increase their presence in the suburbs. With St. Charles being their third location, the brewery has made a name for itself with its taprooms outside of the city, but does have distribution within Chicago.
"The St. Charles expansion will see our portfolio diversify and help us maintain brand recognition throughout the corners of the Chicago suburbs," Pawola says. "We're excited to introduce our largest taproom yet and join the other up and coming breweries in the St. Charles and Geneva area. Being right on the Fox River and in the heart of the entertainment district is an exciting opportunity for our brand as well."
Ravinia's expansion into the city hopes to expand their footprint with craft beer drinkers. The brewery in the northern suburbs will continue to operate as normal, but the Logan Square expansion is a big step to growing their brand presence in the city.
"Having a dedicated production facility has been top priority since our inception, and the expansion to the Logan Square space is game-changing for us," Price says. "The ability to control our own production schedule will allow us to continue to expand our distribution network, while also having a Chicago hub for consumers to visit."
The opening dates vary for each brewery but 2020 is the goal for everyone. Ravinia has just said sometime in 2020. Noon Whistle hopes to have the Lombard location done in January and Naperville in March or April. Meanwhile, Marz is looking at the fall, and Pollyanna said soon with no exact date given.
Several other breweries not included in this article also have plans to expand, including Solemn Oath, More Brewing, Sketchbook and Une Année. If 2019 was the year of new breweries opening, 2020 can be looked at as the year of expansion.
---