No Comments
2020 Illinois Best in Beer Year-End Honors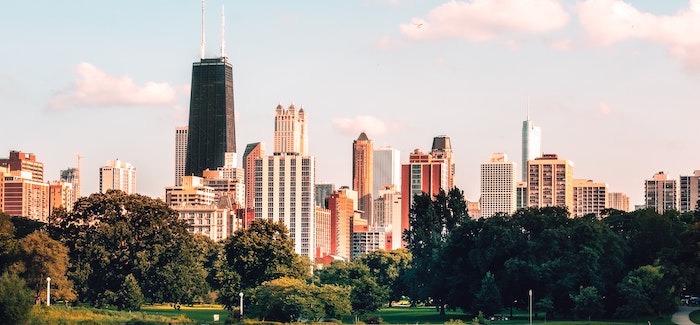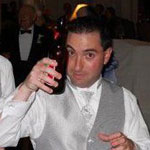 It's cliche to say that 2020 was a year unlike any other but how else do you describe what was most likely the most challenging year in a long time. While breweries and organizations mainly cancelled or refashioned beer festivals and release parties, the beer continued to flow. In 2020, Illinois brewers still managed to produce an abundance of of notable beers.
Favorite Beers of the Year
The Hopewell Session IPA proved to be one of the most memorable beers of 2020 because it had so much flavor and yet was incredibly drinkable. Outside voice had tropical fruit notes and a late piney bitterness made it a terrific summer beer when I was sitting on my balcony — and I was sitting on my balcony a lot!"
This beer created the North Star for coffee stouts going forward. The absurd amount of coffee combined with the barrel and sweetness of the base Oatmeal Stout made this one of my favorites.
This collab between More Brewing and Manbque/Feast City was the definition of balance in a beer style that can easily go awry. The Gose featured big mango flavors up front, a nice salty/tart backbone, and then just a hint of chile spice at the end. I drank endless cans of Chula this year.
If anything called for a 10% ABV beer, it was 2020. This DDH Triple IPA is filled with notes of jack fruit, grapefruit, passion fruit, and peach, and is simply delicious. It's hard to go wrong with Old Irving, but they even outdid themselves with this beer.
Let's be honest. Scratch Brewing produces an abundance of memorable beers each year, so it's probably silly to pick a mere one beer. Nevertheless, the mixed-culture Blackberry & Lavender with its Southern Illinois-Grown Blackberries and Lavender shined this year, and it speaks to the brewery's ability to turn homegrown, Prairie State ingredients into spectacular beer.
The beer came as part of the Illinois Craft Brewers Guild Christmas in July Pack. White Oak, located in Normal, IL, offers beer drinkers an English-style Brown Porter that has a wonderful aroma and is rich in flavor, but light-bodied enough that one can darn near chug the can.
Honorable Mentions 
View this post on Instagram
Best Beer Events (Virtual or Otherwise in 2020)
The only major (live, in-person) beer event to take place was the 2020 Uppers and Downers event in Chicago. This celebration of all things coffee, beer, and spirits took place on February 23rd, just a few weeks before the stay-at-home order was announced in the city. Even in a year with a full slate of beer festivals, Uppers and Downers always stands out because of it's smaller stature and a truly impressive beer and food offerings. It's unknown when the next Uppers and Downers will happen, but if you're a coffee-lover, it's one event not to miss.
Best New Brewery
Having brewed their first commercial batch in January 2020, Foreign Exchange Brewing Co. has consistently knocked it out of the park brewing at a contract space in the suburbs of Chicago. While their goal to open up a space was deterred by COVID-19, we can expect to see great beers from them in the future. They also had the most appropriately titled beer of 2020, What Could Possibly Go Wrong. If you see any of their beers in stores, do yourself a favor and pick one up!
View this post on Instagram
Breweries Who Made the Biggest Moves in 2020
Let's be honest 2020 was tough for all businesses. We want to raise a glass to all the breweries that had to quickly pivot business strategies to survive. While we're not out of the woods yet, we saw breweries add outdoor spaces in a pinch, offer curbside pick-up and online ordering, and even begin delivery which would have been unheard of just a year ago. So every brewery made big moves this year and we can't wait to pull up a stool at the bar soon.
Breweries to Watch in 2021
In 2020 this brewery won a GABF medal, continued to put out solid beers of all styles, and opened up an outdoor patio that is one of the best in Chicago. I'm very interested to see their growth in 2021.
After winning USA Today Best New Brewery at the beginning of 2020, Roaring Table, located in Lake Zurich, IL, continued to impress with unique flavor combinations and a commitment to quality. Their Whirlycaster series is one to watch, and it will be interesting to see what they come up with in 2021.
A brewery that has been on the up-and-up since launching in 2017 with a one-barrel system, Energy City now has such demand that they contract brew at Great Central Brewing. Looking to open a space of their own, 2021 should be another year of growth for Energy City.
Biggest Stories of 2020
The George Floyd murder begat weeks of protests and a nationwide movement to stop racism and address police brutality (notably racially-motivated incidents). The vast majority of Chicago-area breweries participated in the Black is Beautiful collaboration project, posted Black Lives Matters material on their sites and supported racial awareness initiatives. Some brewing staffs even openly joined protest movements.  Indeed, the Illinois Craft Brewers Guild publicly posted: "We are struggling to find the words to express our sadness. We are grieving the life of Mr. Floyd and so many others, and devastated by a broken system that fails to protect POC. And even though the craft beer industry has its share of challenges, we are reflecting on how we can be part of the change." They then asked people to donate to a number of causes related to racial awareness.
In contrast, Steam Hollow's owners openly argued with protesters and declared the murder a hoax. Although they garnered support by some of their most ardent followers and fans, they endured several weeks of backlash, which forced them to take down their social media pages for a period.
Expansions Amid a Pandemic
Despite the multitude of trials facing brewers in 2020, breweries such as Pollyanna, Phase 3, More, Noon Whistle, Imperial Oak, Mikerphone, Skeleton Key, Une Année and a few more expanded, opened new locations, or made progress on future expansions. Quite impressive.
View this post on Instagram
Bold Predictions for 2021
Mixed 4- and 6-packs will become more normal from breweries. We saw Spiteful offer a mixed four pack of their Pigeon Porter stout and Midwest Coast did a mixed 6-pack with two beers from three different styles. These are more work for the brewery to produce but it also allows consumers to try more of the brewery's beers with less of a commitment. I think breweries will begin to do more mixed packaging in 2021.
Breweries pairing with bakeries, clothing stores, record shops, and more to offer a one-stop shopping experience for consumers. Both Hopewell Brewing and Half Acre Beer Company have incorporated more than beer into their offerings, and it would be interesting to see other breweries embrace this.
---