No Comments
Event Preview: SideDoor/Lawry's & Lagunitas: A Five-Course Beer Dinner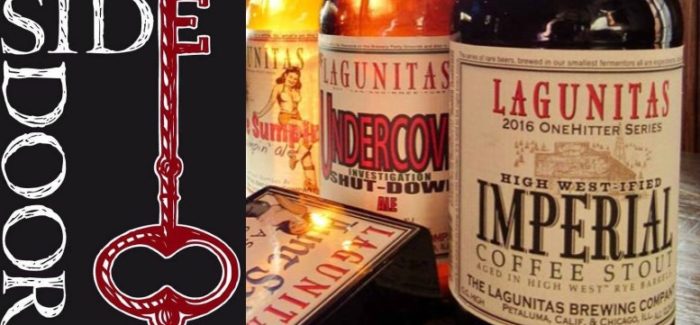 SideDoor, the popular gastropub adjacent to Lawry's The Prime Rib, is joining forces with Lagunitas Brewing Company on Thursday, March 23 at 7 p.m. Located in a building steeped in history, Executive Chef Leonard Delgado will provide guests with a five-course menu that will pair with Lagunitas beer or beer-based cocktail ($75/person). It's a night for foodies and beer geeks.
Shannon Tauschman, sales & marketing manager at Lawry's & SideDoor, explained, "We have monthly dinners at SideDoor and wanted Lagunitas to be our first beer dinner of the year. It seemed like a natural choice with Lagunitas' & SideDoor's mutual California and Chicago connections. We also like Lagunitas' interesting and iconoclastic approach to beer making and its irreverent attitude; we thought would make for an interesting and amazing blend of flavors."
The main challenge of hosting a dinner specifically designed to pair with beer is the pairing itself. Shannon said, "Pairing can be challenging but it is most definitely a collaborative effort with all on board, including cicerone Trevor Bierwirth, Chef Leonard Delgado and the Lagunitas rep Jon Luecht. Having this symposium approach allows for unique insights while sharing what complex flavors shine through one's palate."
The evolution of the menu resulted with an interesting spin, too — it's not California or Midwestern fare, but instead involves a Southern charm. "I had no intention of going with a Southern based menu, it just sort of evolved into that. The beer profiles just pulled these quintessential Southern flavors out of me and the menu blossomed into that," noted Chef Delgado.
The SideDoor and Lagunitas event kicks off with a reception highlighting andouille sausage with IPA mustard and Tabasco aioli, plus lemon-caper deviled eggs with fried oysters and dirty caviar. At dinner, guests will enjoy shrimp & jalapeno-cheddar grits, duroc pork ribs, and American wagyu striploin, ending with butter pecan donuts with salted caramel ice cream and coffee toffee sauce.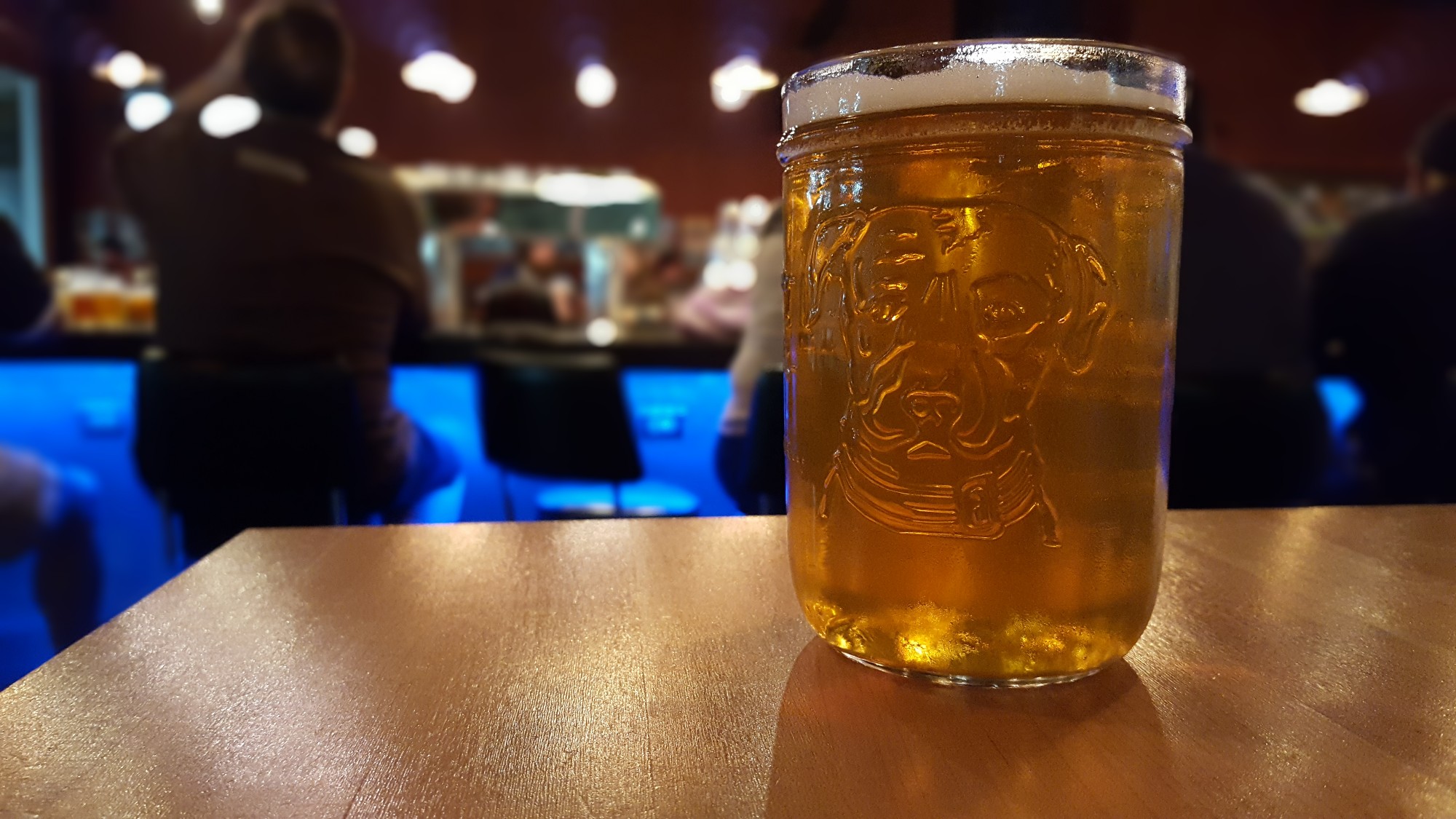 A special beer cocktail will also accompany the meal, and it pays homage to the owner/founder of Lagunitas. "One of our bartenders, Jesse Vanpoucke, came up with the highlighted beer cocktail for the dinner, 'Me and Tony Magee,' which highlights Lagunitas Aunt Sally sour mash ale. It's a blend of smoky and sour with a fruit forward push. It's made with Xicaru Mezcal, Campari, Giffard ginger, honey, peach bitters, topped with Lagunitas Aunt Sally."
As if all that wasn't enough, guests will enjoy the great food and libations in a building rich with history. Said Shannon, "It's not everyday that one can say they work in a building that is an 1890's mansion. Much less… one of the McCormick mansions, one of the founding families of Chicago." She added, "It's been a home, a casino, a Scandinavian restaurant, a puppet opera house, Lawry's in 1974 and SideDoor in 2013. Our guests are always fascinated by the history… and our resident ghost, Constance. Like Casper, she's friendly but makes her presence known."
Of course the ghost is friendly. Who could be upset when there's that much good food and drinks around?
The dinner is $75 per person, excluding tax and gratuity, and includes five courses with beer pairings. To make a reservation, email Trevor.
For more information, please call SideDoor at 312.787.6768.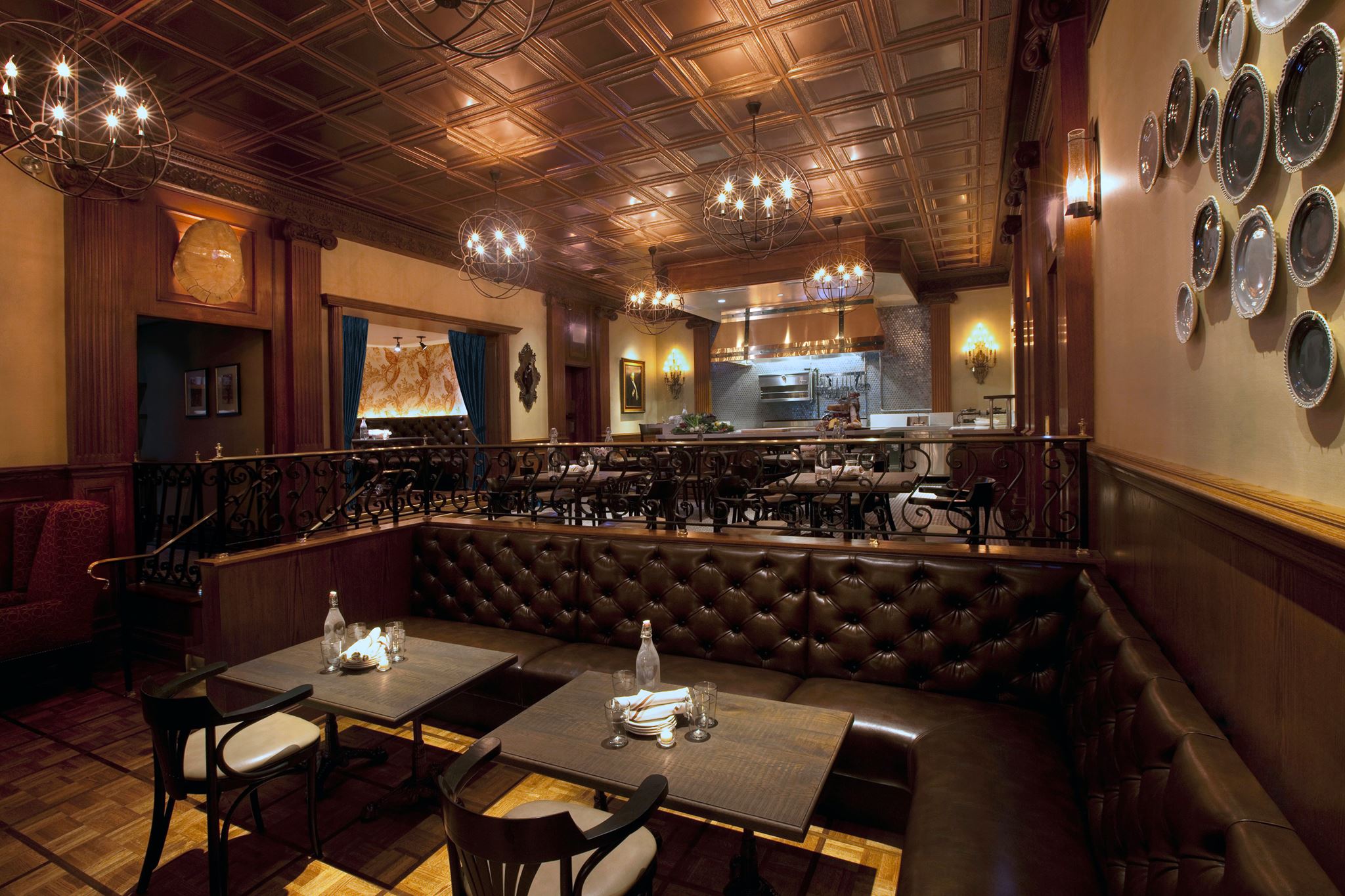 ---