No Comments
Fantasy Football Recap | Week 5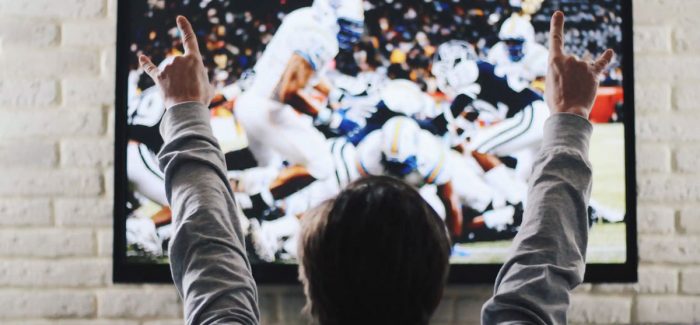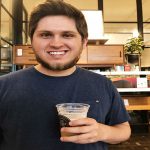 Quarterbacks are often thought to be the most important position on the field in the NFL. Look at draft classes, MVP Awards and contracts. Love it or hate it, that's typically how "real football" works. Fantasy Football usually plays by those rules but not always. In Week 5 of the 2021 NFL season, though, it was a Quarterback's world. Justin Herbert, Josh Allen (with a hurdle) and Lamar Jackson absolutely painted the sky with fireworks throughout the weekend and into Monday Night Football. There were some outliers like Mark Andrews, Austin Ekeler and Johnathan Taylor, sure, but the majority of the weekend what the hell's are due to stellar quarterback play. Anyway, they get enough praise as is. Let's get to it.
The League | PorchDrinking & CouchSitting
Just to get on the same page, here is the low-down of the league settings. 12-Team, 0.5PPR with 3 WR instead of two and head to head points scoring. The top six teams will make playoffs, with the 1 and 2 Seed having bye weeks for the first round. The draft was a standard snake and the draft order was randomized beforehand. Rather than doing a traditional league pay-out, we've all decided that one amount will be donated by each person to the winner's charity of choice, as well as an amount to second place's charity.
Week 5 Scorecard
12th Can vs Dry Hops | Final Score 146.48 vs 110.08
Ah, all good things must come to an end and the '72 Dolphins can pop some champagne. Dry Hops' perfect season came crashing down over the weekend due to 12th Can's boom-or-bust lineup. Six players on 12th Can's team scored less than eight points. But, the other four scored a minimum of 21.5 highlighted by the wide receiver duo of Ja'Marr Chase (6-154-1) and Courtland Sutton (7-120-1). Austin Ekeler had a wonky touchdown that the defense literally forced him to have, oh and the aforementioned Lamar Jackson went absolutely batshit on Monday Night Football playing catch-up to Wentz and the Colts. Either way, we're just thankful for the entertainment.
View this post on Instagram
Peoria It's not that b vs DC Street | Final Score 92.98 vs 139.24
Honestly this matchup was really balanced and fun to watch. The final score might not indicate that, but really the only outlier is that Tom Brady is still very good at football, whereas the Tennessee Titans started running and never stopped which limited Ryan Tannehill on the day. Even with Saquon Barkley going down for DC Street -which please, please let him be okay for the good of the sport- the combo of Chubb and Hunt practically put up 50 together. Other than the mistake of benching Myles Gaskin, which who wouldn't have after the slow start and matchup, Peoria really just got outscored. It happens to the best of us.
View this post on Instagram
KC in KC vs Crispy Lagers | Final Score 119.26 vs 121.62
Ooooooof that was a close one. The back-and-forth matchup was capped off with Zach Pascal doing enough to send Crispy Lagers to 4-1 on the season. Crispy Lagers' young stars shined as Najee Harris seemed to be the only offensive weapon (minus a 50-yard TD for Diontae Johnson) as injuries continue to pile up in Pittsburgh. There is one silver lining in the loss for KC in KC, though, which is that the Atlanta Falcons FINALLY realized that they should target their first-round pick in Kyle Pitts. Please for the love of football gods everywhere let this be the beginning of a dominant season for the rookie TE.
View this post on Instagram
Points & Pilsners vs TB Hoppy | Final Score 148.52 vs 129.86
Everyone loves a good collab. It allows for both parties to showcase their skills, talents and love on one project. That sounds good and all, except Points and Pilsners had Justin Herbert and TB Hoppy had Mike Williams who will not stop having absolute monster games. Both teams benefiting is nice, it just makes for a weird cheering session. Derrick Henry just keeps on running and Dawson Knox seems to be on Josh Allen's radar lately regardless of if the Bills are playing in NY, Kansas City or even space. Huge days from early draft picks is great, but having two players score 73 of the 148 points is concerning just in case. Until then, though, score away.
View this post on Instagram
Chicago BBAttack vs The Lambic Leap | Final Score 151.2 vs 132.98
By now you've heard enough about Josh Allen, but really quick: he hurdled a defender on a QB Run. That's crazy. Something else that was crazy over the weekend and somehow overshadowed is the fact that Davante Adams reminded anyone curious that he really is That Dude in the conversation of top wideout in the game. Aaron Rodgers looked at him early and often and his final OT line was a mere 11 catches (16 targets) for 206 (!!) yards and a tudder, because of course you score when you have 200 yards. Listen, this is quite the highlight, but it got the job done and the week won for Chicago BBAttack.
View this post on Instagram
Yeast Mode vs Drink Hi-Wire | Final Score 160.28 vs 111.00
It's a scary feeling going into the Monday Night Football game trailing your opponent. What if this happens or god forbid that happens. You never really know what you're going to get. So, real casually Yeast Mode went into the game trailing by a dozen with two players starting. You've got to feel alright about i- oh what's that? A 75-yard TD by Johnathan Taylor to start the game off? Yeah, that wound up being the start to an onslaught as Yeast Mode paired Taylor's huge night with none other than Mark Andrews from Baltimore. Together, the two had 60+ points and delivered a gigantic W to now 3-2 Yeast Mode.
View this post on Instagram
---