No Comments
Brewery Ommegang | Hennepin Farmhouse Saison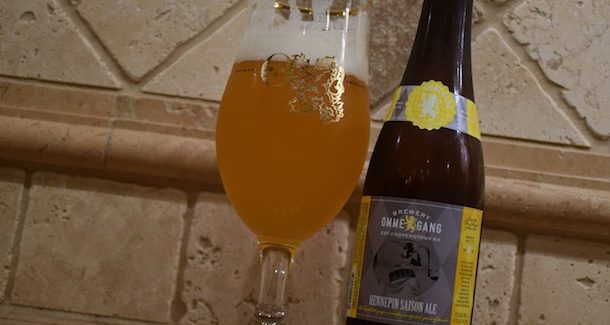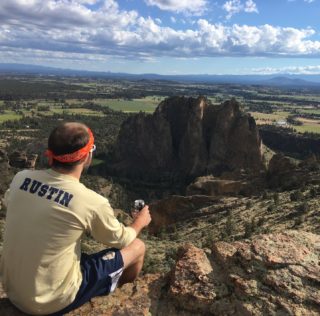 Within the craft beer culture, there is this quest to get your hands on the next great beer. To search and find those rare tappings or trendy styles requires strategy. This never-ending adventure to figuratively and literally quench that thirst, in itself, is enjoyable and opens a door for you to make new friends, memories and drink some phenomenal beers. This has helped drive the growth of the booming industry and encourages positive creativity among brewers. Although once I have tasted and checked a specific beer in on Untappd, the short-termed memory fades into the abyss and I am immediately on to the next one. That is why I like to take a step back every once in a while, revisit my roots and remind myself of why I even wandered down this trail in the first place.
For me, Brewery Ommegang holds a special place in my heart. The nostalgia that fills my soul as I pour Hennepin, a quintessential saison to showcase the style to anyone new to it, is a joyous experience.
The name Ommegang, meaning "walking around," is named after a medieval pageant that is celebrated in Brussels, Belgium. And Hennepin is named in honor of Father Louis Hennepin, a Belgian priest and missionary, who also was an explorer of North America. It is an ode to his discoveries as the brewery also set out to find new flavors within the traditional farmhouse style.
https://www.instagram.com/p/BQiq4GGAKqe/?taken-by=breweryommegang
Hennepin pours a bright, golden color with an airy, thick head that laces the glass as it slowly fades away. As you get a whiff of the beer, you are welcomed with a sweetness that is customarily found in the malts of Belgian-style brews. You also pick up on light spice notes, like black pepper and cloves, as well as an overall herbal aroma.
Grabbing that first big mouthful of this saison, you are greeted with a pillowy feel accompanied with a nice bubbly carbonation as it goes down. The beer has a great balance of sweet and spicy. The sweet malts come to life first, similar to oranges and even a hint of banana. The spice lingers later on with pepper, coriander and ginger pleasantly sticking out. Overall, the bitterness is low but well-balanced. It finishes dry like most traditional farmhouse ales with an undertone of herbal flavors. And not to be forgotten, their unique house yeast I've come to love in Ommegang beers shines once again.
As those spicy and herbal notes flow into my mouth, I am brought back to those early days of my blossoming passion for craft beer. I remember my time spent in Cooperstown with my dad touring their spacious brewery grounds. I distinctly remember standing at their bar within their tasting room, having samples of their offerings and knowing in the back of my head with each sip that my eyes were being opened to a whole new world.  I remember nights popping the corks on 750 ml bottles of their beer with great friends, turning them onto my newfound love for Belgian-style beers.
There is a balance for everything. A ying to each yang. So I encourage you reunite your taste buds with the beer and/or brewery that started you down the path of craft beer consumption and have your own time reflecting as you reminisce down memory lane.
---