No Comments
Dry Dock Brewing Celebrates Sweet 16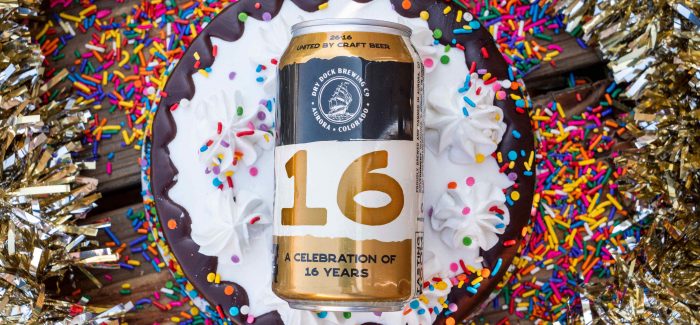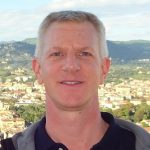 Dry Dock Brewing in Aurora, Colorado, celebrates their Sweet 16 anniversary on October 16 with a huge bash at their North Dock taproom. Naturally the main focus will be the beer, and Dry Dock is rolling out an unheard-of 47 brews of every conceivable style.
The number is so staggering that taproom manager Eric Matelski had to repeat it twice. The original plan called for 30, but according to Matelski, "We started pulling stuff out of the archive and sometimes you find something so good that you think 'We have to be drinking this now — and we have to share this with friends.'"
Way More Than Great Beer
In addition to beer, attendees will enjoy sweets pairings at many of the beer stations and can choose from a variety of food trucks while listening to DJ G6 and local band Boot Gun. Adding to the mix, beer-lovers can play classic arcade games and watch an aerial performance from the Park Hill Dance Collective. For those who want to make permanent memories, the brewery will have a tattoo artist on hand and live t-shirt printing.
The brewery will be previewing their new line of Docktails — cocktail-inspired malt beverages. These include cucumber margarita and strawberry basil daiquiri. Matelski also promised jello shots made with Dry Dock's Mysters Hard Seltzers.
The party runs from 1 – 6 p.m. this coming Saturday. General Admission and VIP tickets are available online or at the door.
Looking at 16 Years of Success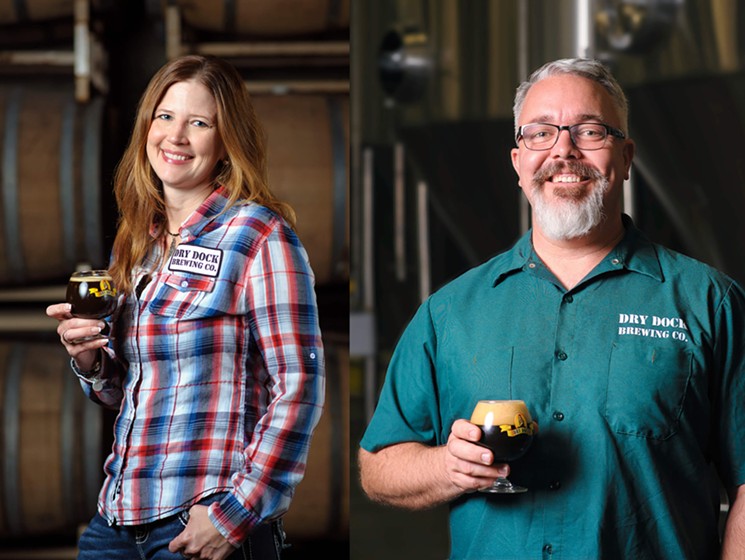 This weekend's party caps a string of exceptional growth at one of the Denver area's oldest craft breweries. Founded in 2005 by Kevin DeLange and Michelle Reding, Dry Dock started out in a back room of The Brew Hut homebrew store, which they had owned since 2002.
Catching the Wave of Craft Beer
The pair had impeccable timing in opening Dry Dock just as the current wave of craft brewing popularity was gathering momentum. It didn't hurt that their Amber won a gold at the 2006 World Beer Cup just six months after the brewery opened. As the brewery's reputation quickly grew, weekends soon saw crowds spilling out of the packed taproom and into The Brew Hut.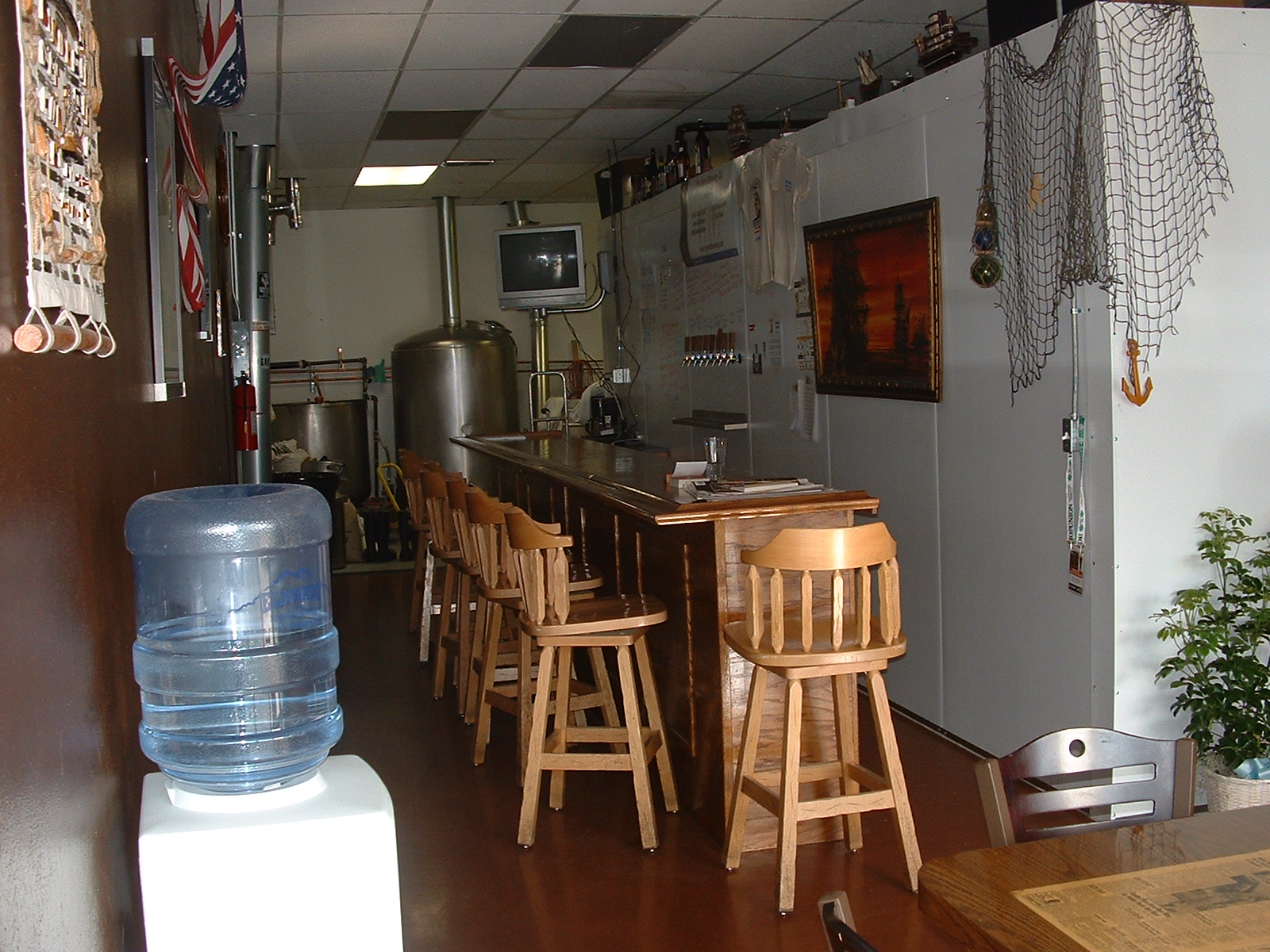 Production increased from 200 barrels in 2005 to 600 barrels by 2008. When another storefront in the same strip mall opened up in 2009 the brewery moved into its own space. That same year Dry Dock also won Small Brewing Company of the Year at the Great American Beer Festival.
Expansion Can't Meet Demand
However, that expansion proved to be only a temporary solution as Dry Dock's popularity continued to grow. The brewery expanded again in 2011. By 2012 the brewery was producing 3,200 barrels per year.
While the taproom fueled plenty of good times and solid business growth, Dry Dock decided to expand into distribution of both kegs and packaged product. However the limited space at the South Dock capped DeLange and Redings aspirations. "We couldn't produce any more beer here," says DeLange.
North Dock Provides Long-Term Solution
In late 2012 DeLange and Reding acquired and built out the North Dock in industrial north Aurora as a production facility and tasting room. They brewed their first batch of beer on January 1, 2013.
At a time when craft beer was moving beyond the niche market of beer geeks, every restaurant and bar suddenly wanted to have local brews on tap. Dry Dock was one of the handful of breweries that could help fill that need. Seemingly overnight Apricot Blonde was flowing out of taps from biker bars to high-end restaurants.
"We always seemed to expand at the right time," says DeLange.
The larger brewhouse allowed the brewery to grow production to 12,000 barrels in 2013. The facility supported further growth to the current level of 20,000 barrels. "I never imagined when we were starting this having something like North Dock," says Reding.
Beers to Satisfy All Tastes & Win Awards
Dry Dock's story is about more than business growth, of course. Over the years Dry Dock has brewed virtually every conceivable style of beer and recently expanded into seltzers with its line of Mysters Hard Seltzers. Over the course of 16 years the brewery has won 26 Great American Beer Festival medals and eight World Beer Cup awards in addition to Small Brewing Company of the Year.
Great Brewers & Quality Ingredients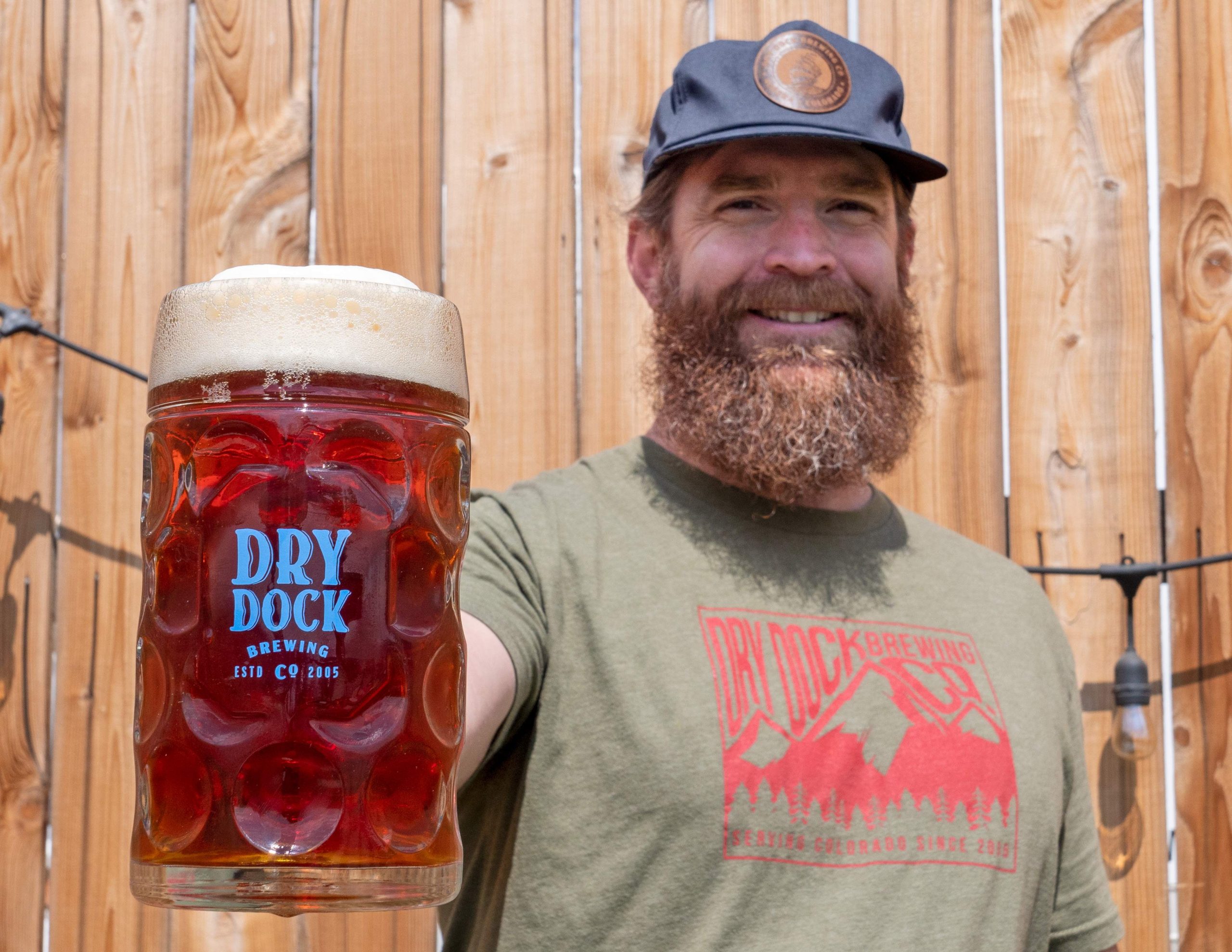 DeLange and Reding credit the brewery's competition success and popularity to two factors: great brewers and quality ingredients. Reding says, "We've had really quality brewers. Making quality beer. That's something we did not skimp on."
DeLange adds that Dry Dock has never skimped on ingredients or forced brewers to use cheaper substitutes. "We always told them 'You just make really great beer that people will buy rather than looking at too much the cost of ingredients.' Each brewer has had pretty much free reign to use the best ingredients."
Dry Dock Builds Foundation for Craft Growth
Dry Dock and The Brew Hut's influence extends far beyond their hometown of Aurora. As one of the Denver area's earliest craft breweries and one of the area's most comprehensive homebrew stores, DeLange and Reding's businesses have directly and indirectly launched a generation of craft brewers, some of whom have gone on to open their own breweries.
Spawning Countless Craft Breweries
"I couldn't even have a count of all the breweries that exist because of The Brew Hut and Dry Dock," says Reding. DeLange adds, "It's literally dozens… that's one of the things I'm most proud of."
In the Denver area, brewers such as Bill Eye of Bierstadt Lagerhouse, Doug Hyndman of Downhill Brewing and Little Machine Beer's Brett Williams brewed at Dry Dock. Likewise, Tim Myers of Strange Craft Beer and Dave Bergen of Joyride Brewing Company were long-time Brew Hut customers.
Dry Dock's influence continues to be passed down, as successful business owners such as Myers have mentored numerous new brewers over the years.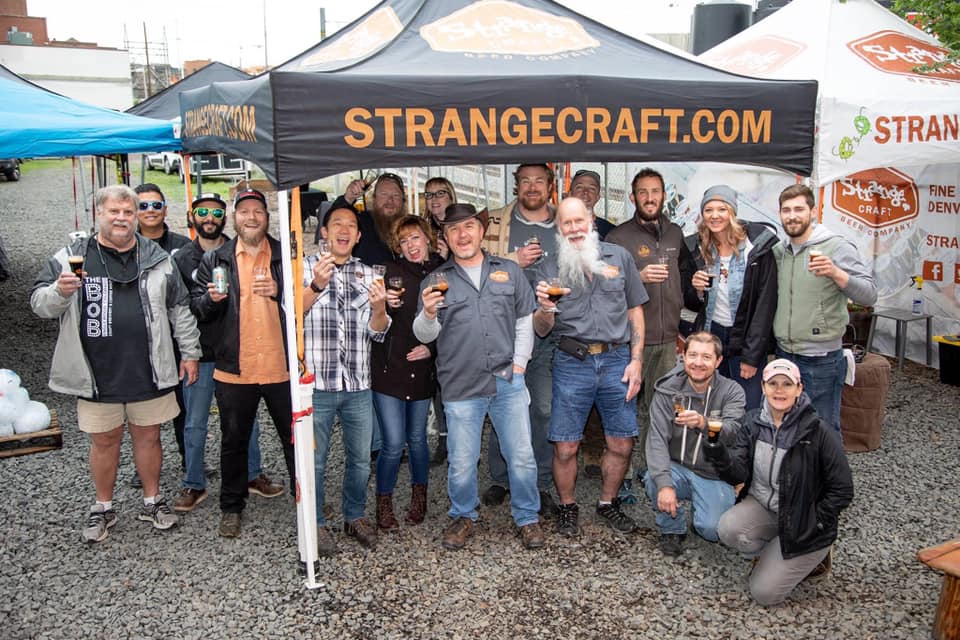 Dry Dock Pioneers the Tasting Room
The brewery has also had an lesser-known, yet outsized, influence on how Colorado's craft beer drinkers enjoy their brews. When it opened, DeLange and Reding's concept of a simple tasting room located at the manufacturing site and serving only house-made beers was ground-breaking. Craft beers were typically consumed in brewpubs that served food and brews from numerous breweries.
Chasing the Dream
Getting the concept off the ground took a bit of legwork by DeLange. The Brew Hut's original owner had told DeLange and Reding that they could start a tasting room brewery under their current license. To confirm, DeLange started at the top, contacting the director of the state's liquor enforcement division. DeLange confirmed that a manufacturing license allowed him to serve beer in a tasting room.
It took further convincing to get the city of Aurora on board. DeLange facilitated meetings between city and state officials to confirm the legality of the concept. Once city licenses were in place, plans came together quickly and the small 900-square-foot business opened in October 2005.
"It was really just a great way to expand our homebrew shop. We already had customers who came in and liked craft beer, they enjoyed drinking craft beer and so it was just another avenue for us to expand our business," says Reding. "It came with a built-in customer base," adds DeLange.
Setting the Standard for Craft Breweries
The production-site taproom model quickly found favor with Colorado brewers as a natural way to connect craft beer lovers with their beers.
"We knew it was a great model and it worked for us pretty quickly. A lot of people started doing but I didn't think it would be this many that this many would do the tasting room model," says DeLange
This model helped to define the the craft beer experience and set and the expectation of how craft beer is enjoyed in Colorado.
Dry Dock Continues to Innovate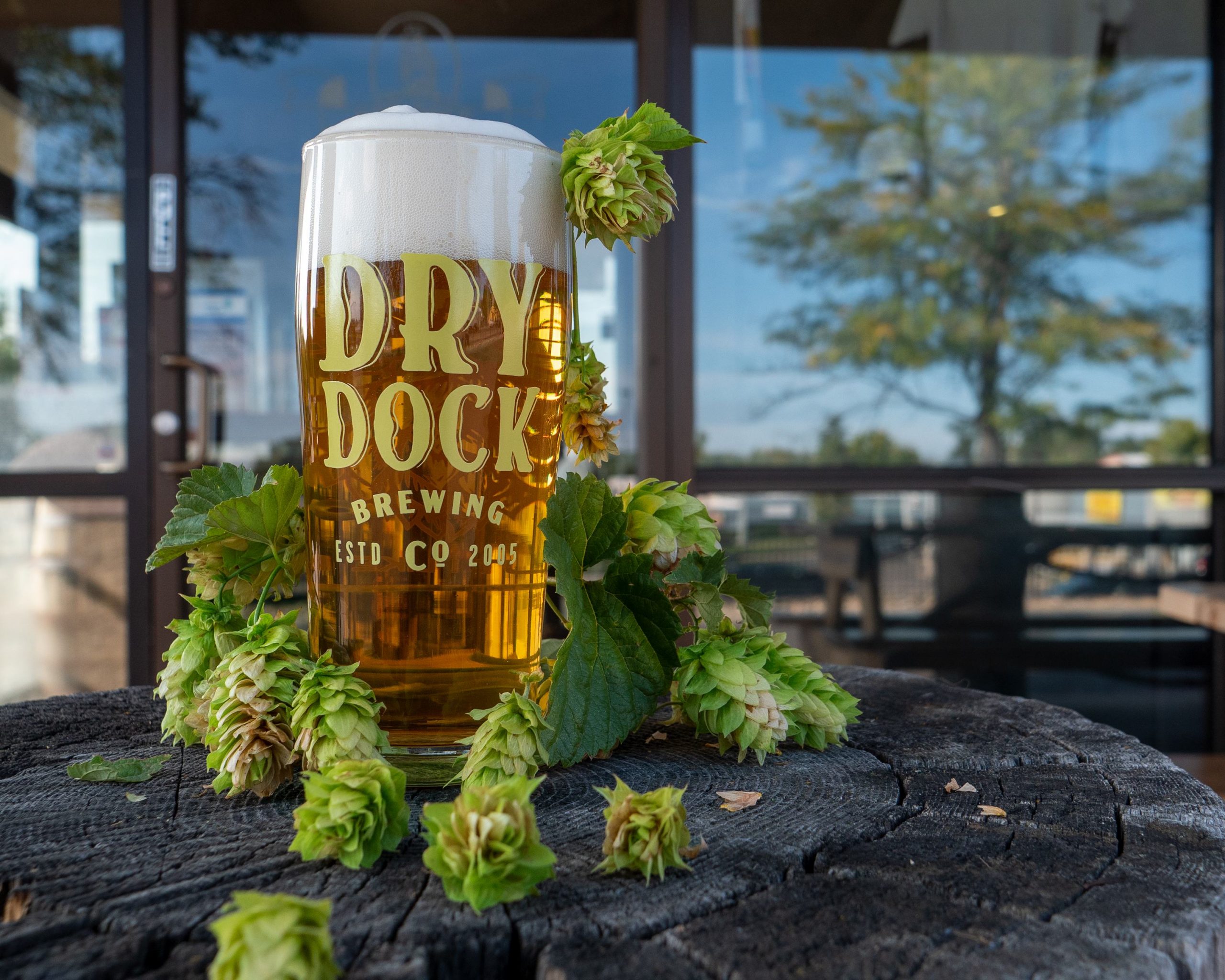 Looking ahead, DeLange and Reding plan to stay the course with both Dry Dock locations, while innovating new products and keeping their eyes open for new business opportunities. In the near term, Dry Dock will be replacing Hop Abomination with Drift Awhile, a double dry-hopped IPA. DeLange describes it as a newer-style West Coast IPA that uses Citra hops for a more refreshing taste.
The brewery also introduced the Mysters line of Hard Seltzers earlier this year. Next year will bring Docktails, cocktail-inspired malt beverages. All of these will be pouring at the Sweet 16 party.
From Small Brew Shop to Regional Brewery
Reflecting on their journey so far, Reding says, "It's kind of hard to believe. We just started with this little home brew shop that we bought from its founder. I'm just really proud to be part of the Colorado craft beer community. It's just a great industry. It's so collaborative."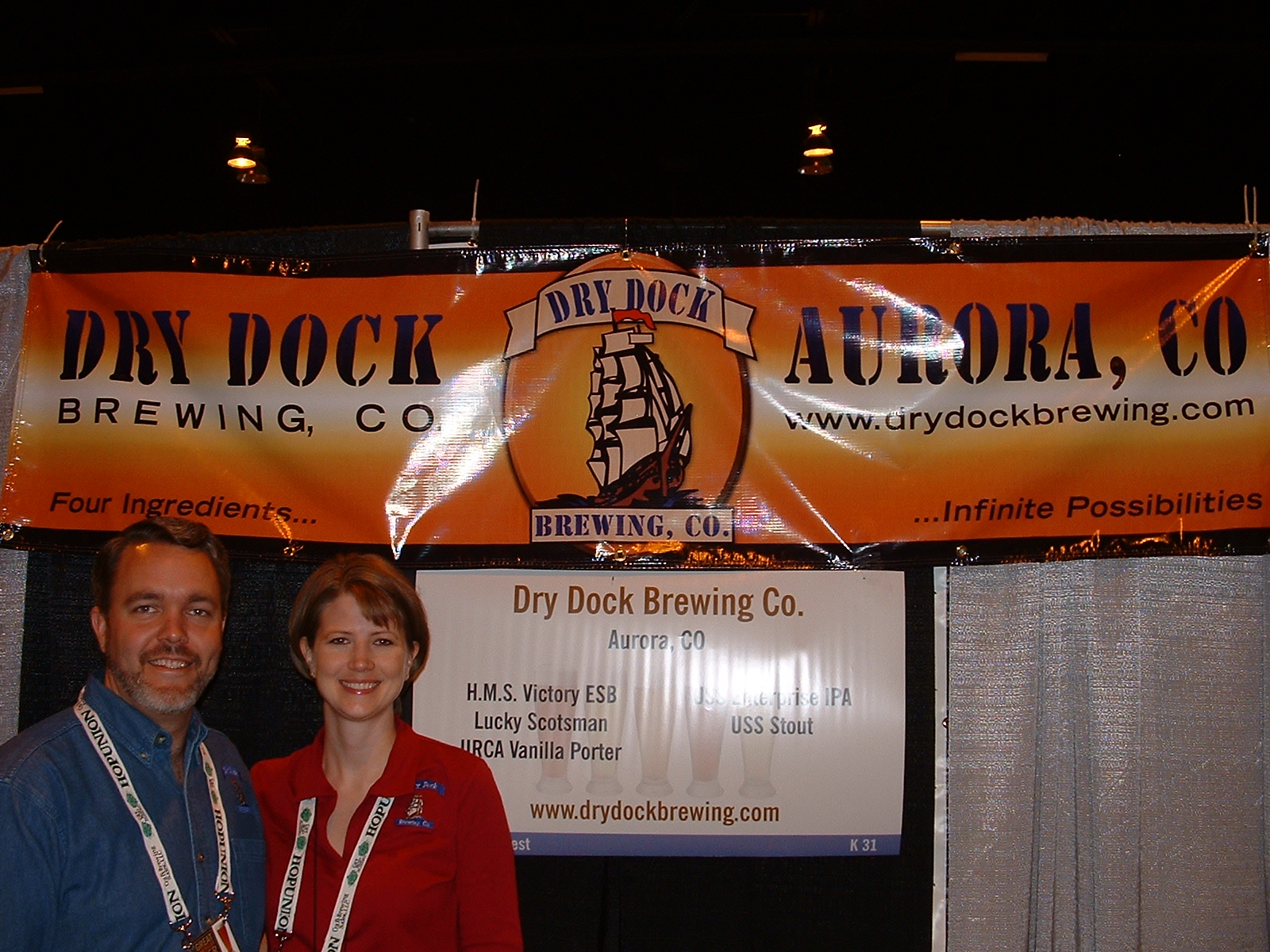 As the pair looked back over their years with the brewery and industry they laughed at some of the things that have changed. "I don't even think we had a logo when we started," says Reding.
DeLange jokes that while consistency is now a key component of their brews, that wasn't always the case. "When I was the brewer just for those first four years it didn't make any difference if the beer changed every time because I was the one bartending too." Customers knew what to expect and DeLange could personally explain the nuances of each batch.
Focusing on the industry they helped mold, DeLange says, "It's crazy to think even in the suburban metro area how many you can have close together and they're all succeeding."
Dry Dock Celebrates Sweet 16
All of this history, as well as some of Dry Dock's future, will be on full display at the Sweet 16 party this weekend. And of course Colorado beer drinkers can also thank DeLange and Reding's influence every time they sit down in their favorite local tasting room.
Featured image courtesy of Dry Dock Brewing
---