No Comments
First 2021 Revolution Brewing Deep Wood Release Preview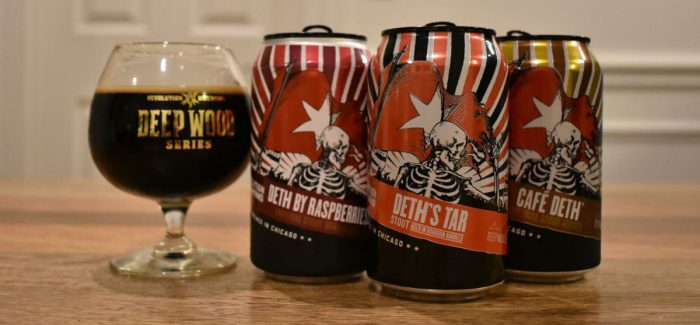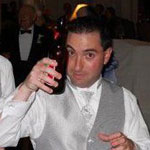 Death, taxes and Revolution Brewing nailing the blending of barrel-aged beers: few things are a given in this world but over the last five years, the largest independent brewery in Illinois has continued to excel with its barrel-aged beers.
The first of four releases in the Deep Wood series, Deth's Tar, Café Deth, and Deth by Raspberries will be ready for pick-up Friday and at the time of publishing, all three are still available for pre-order. Returning to true Revolution fashion, a big release party with all three beers on draft as well as special brewery-only variants will also take place on Friday.
Since revamping the barrel program in 2017 the focus on Revolution's barrel-aged beers has been on the blending and not so much on the adjuncts. Marty Scott leads the barrel program at Revolution and has continued to up the quality of the beers for the brewery making it a top-tier program in the state.
Here's a preview of what's to be released.
Deth's Tar – 14.8% ABV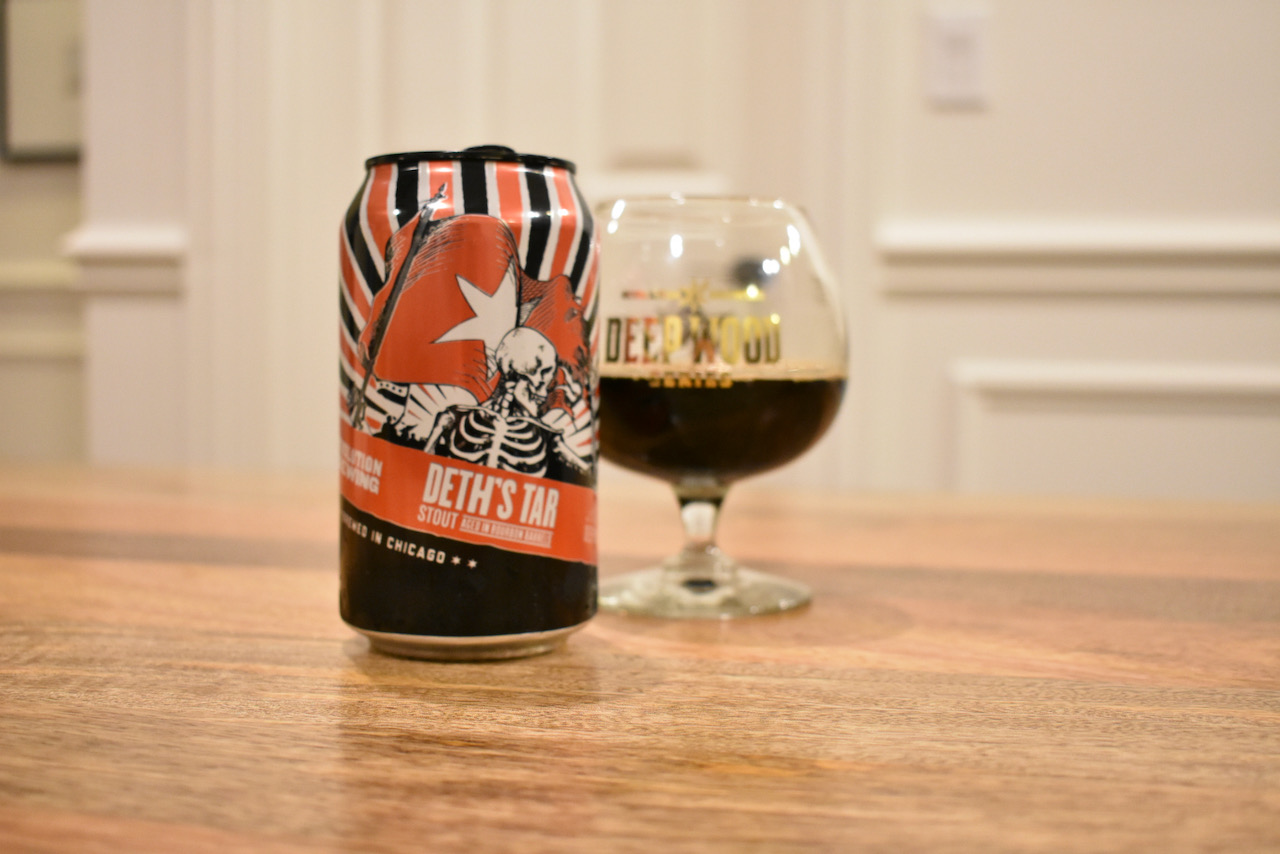 The brewery's classic barrel-aged Oatmeal Stout returns in 2021 and comes with the largest blending undertaking Revolution has ever seen. Twelve unique types of barrels are blended in this year's Deth's Tar to create a delightfully boozy yet approachable beer. 
I found this year's Deth's Tar to have a softer, silkier, more marshmallow-forward flavor than in previous years. There are still big notes of chocolate but not as prominent as other years. The barrel components of oak, char, and tobacco are complex because of all the different barrels used. It's more of a late presence in this year's Deth's Tar but it rounds the beer out very nicely.
This beer is incredibly easy to drink which is surprising because it's nearly 15% ABV but because of the balance of flavors you get everything nicely leveled out and it's one fantastic beer. Deth's Tar has continued to be the cornerstone for each Deep Wood release and this year is no exception.
Café Deth – 14.8% ABV
The nose of all Revolution coffee beers has always been notoriously strong. This year is no exception as once again Café Deth hits you with big notes of fresh Dark Matter coffee. But what's noticeable for this release is the presence of vanilla at the end that really adds a new level of flavor we haven't typically seen in Café Deth. Usually, it's a big coffee bomb but it's been mellowed out with the vanilla to taste more like an iced vanilla coffee. It tastes great but it is different from previous years.
What you smell and what you taste don't equal and that's part of the adventure of this beer. For those that want to try a coffee beer but want maybe something a little more subdued, the 2021 Café Deth would be a good option. The end finishes sweeter than past versions but there's still a barrel presence but just not as much as last year's release. 
Deth By Raspberries – 11.8% ABV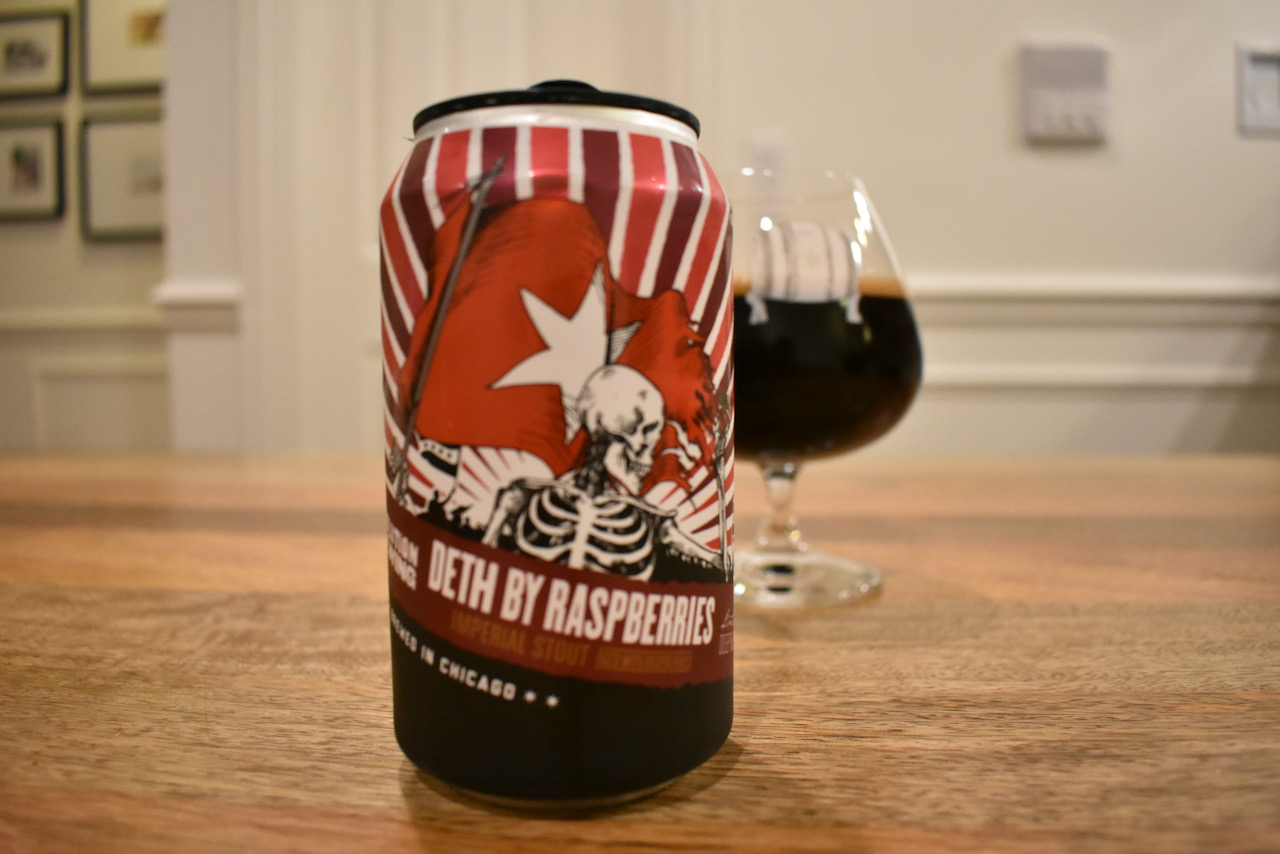 Scott said that this beer isn't for everyone and he's right. It's a different fruited variant than we've ever seen before. For me – it was my favorite in this first release. This is the most acidic fruited variant for a Deep Wood beer since they switched to the canned format in 2017. We've gone through cherries, plums, and currants and while all three were very good, Deth by Raspberries really lets the fruit drive this beer's flavor profile. Of all the previous fruits raspberries are also the tartest so the shift from sweeter fruits to tart fruit plays a role in the experience you'll have with this beer.
It's somehow able to showcase big raspberry notes while at the same time not being over sweet and overpowering. On the flavor, you'll get fresh raspberries with a bit of vanilla and just a hint of chocolate. While other years' releases have been more like a chocolate-covered version of whichever fruit Revolution was using, this year's is different. The fruit is much more present and the acidity of raspberries really shines through. The barrel comes in late but it's adding to the depth of flavor in this beer instead of cutting sweetness as it has with previous releases.
Scott is right – it won't be for everyone but if you love fresh acidic fruit notes you're going to love this beer like I did.
How To Buy
All the beers are still available on the Revolution website at the time this story posted. To check current inventory levels and to pre-order you can click here.
Deth's Tar is $25/four-pack, Café Deth is $30/four-pack, and Deth by Raspberries is $40/four-pack. There is no limit for any of the beers in this release. While Deth's Tar and Café Deth will get distribution in Illinois, Wisconsin, Indiana, Michigan, Ohio, and Massachusetts, Deth by Raspberries will be available only at the brewery.
---