No Comments
Recapping Five Trends from a Crazy 2019 In the Craft Beer Industry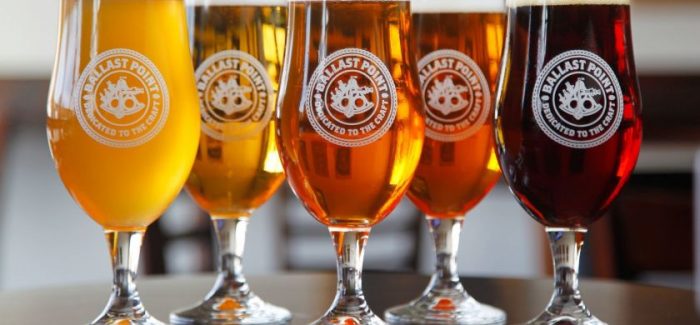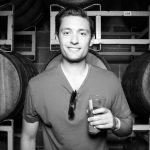 What a decade it has been for beer drinkers. In 10 years, craft beer went from a bundle of small upstarts to a booming and cutthroat industry that has solidified itself as an important part of social culture. 2019 was a fitting conclusion to a wild decade of beer as the past 12 tumultuous months offered readers and drinkers alike a bevy of perplexing headlines, new beers, exciting new initiatives and cautious optimism for what is to come in 2020. The year offered too many topics, trends and social media flareups to count, but I thought it would be helpful to recap five of the most notable trends I observed this year. 
Consolidation Craze Reaches Its Peak
Huh? While 2019 was a crazy year for the continued trends of breweries selling to other breweries and big beer buying up more market share, the biggest purchase of the year came from the not well-known (OK – I had no idea at first) Kings & Convicts Brewing Co., who purchased whatever is left of the Ballast Point brand and beer portfolio from Constellation Brands. The Chicago suburb outpost has a tall task ahead of them when it comes to revitalizing one of the brands that boomed during the early teens. 
https://www.instagram.com/p/B5oCOdZHTrC/
While the Ballast Point re-sale was perhaps the most perplexing, it's clear that brewers are becoming more and more comfortable with selling and merging. Point in case: Sam Adams Beer bringing Dogfish Head under their brand umbrella. The move bumps up the entire portfolio of Sam Adams thanks to the IPA and outlandish beer expertise of Dogfish Head. Another brewing pillar of craft beer, New Belgium, was purchased by a unit of Japan's Kirin Holdings Co. in a move that would have dominated the acquisition conversation if the above two deals hadn't transpired. Oh, and AB InBev continued its buying spree, gobbling up the remaining shares of the Craft Brew Alliance including Widmer Brothers, Redhook and Kona Brewing, along with a one-off purchase of Platform Brew Co. Is 2019 the prototypical canary in the coalmine or an anomaly never to be repeated? If I were to bet, I'd opt for the former. 
#IAmCraftBeer 
The best trend of the year came in the form of the #IAmCraftBeer movement, which aims to embrace the diverse community of beer drinkers while making it a more welcoming place in the process, whether you're in a taproom or on Twitter.
The initiative was founded by Chicago's Chalonda White (@afrobeerchick) after she received a vile racist email that attempted to marginalize her influence in the industry. Instead, Chalonda amplified the conversation and used it as a catalyst for good, sparking the #IAmCraftBeer movement. "#IAmCraftBeer is a celebration of people brought together by drinking good beer," White said. 
#IAmCraftBeer beer website is now live https://t.co/0JSCFVAFmW

— Afro.Beer.Chick (@afrobeerchick) November 20, 2019
Since then, an array of craft beer fans, drinkers, writers and brewers from different backgrounds, upbringings and life experiences across the globe have flooded the #IAmCraftBeer hashtag with their photos alongside their thoughts on how the craft beer community can foster more inclusivity and positivity for everyone. The social media movement also led to the first-ever #IAmCraftBeer meetup earlier this year. The movement has been a positive force that the craft beer industry desperately needed; I'm excited to see how the initiative continues to grow in 2020. 
Hazy IPAs Become More Foundation than Fad
The most buzzed-about IPA style can no longer be considered a fad. Instead, it has become a big driver of many breweries' bottom lines as consumers continue to show through their purchasing power that they're not tired of the haze. One of the biggest signals that hazy IPAs are here to stay was the widespread acceptance of the beer style across local, regional and national breweries. Breweries big and small now realize that having a hazy IPA in their portfolio is good for business. 
Many national breweries striving to make new inroads with craft beer drinkers have struck gold by packaging their recent renditions of hazy IPA in cans. The shining example is Sierra Nevada's Hazy Little Thing, which is already one of the best-selling beers in the nation although it was only introduced in 2018. Bell's Official and Firestone Walker's Mind Haze IPA are two more recent hazy renditions that have made quick sales progress within their respective distribution footprints. 
https://www.instagram.com/p/B6JtSrcFdpP/
One newer adaptation to the hazy IPA trend is the appearance of sessionable versions that aim to capitalize on America's increasing attention to calories while also hammering the juicy and fruity flavor notes that have made hazy IPAs the standout. One addition that I've become partial to is Oskar Blues One-y, which packs a big fruit punch in a 100-calorie 12oz can. 
Alternative Beverage Lines Spark New Business
This trend might be the most noticeable for anyone who has perused their local grocery store over the past six months. The influx of spiked seltzers was *somewhat* unexpected but took off at an unprecedented sales clip this year, dominating store shelves, social media and the wallet share of many health-conscious drinkers. The shift towards seltzer quickly became an appealing business opportunity to many craft brewers who recognized that they could capitalize on the movement and eat into the massive market share of White Claw and Truly by offering a locally-made, craft alternative. 
The biggest influx of new spiked seltzer lines has come from small to midsize brewers who see the appeal of offering an alternative to beer both in their taproom and smaller distribution footprint. For example, Minnesota's Liftbridge, Excelsior and Fulton Brewing have made their foray into Minnesota's craft seltzer market to early success. Oskar Blues' Wild Basin spiked seltzer line also left me very impressed due to their interesting combination of flavors, including combos like Melon Basil and Cucumber Peach. 
https://www.instagram.com/p/B5ax-HNlidp/
But it's not just spiked seltzers. Many brewers are using their internal equipment to brew things like mead spritzer, craft soda and even CBD-infused beverages. With craft beer's continued commitment to innovation, I have a feeling the shift into the alternative beverage space will only get bigger in 2020. 
Barrel-Aged Whale Hunting Loses Its Luster
I didn't stand in a single line waiting for a special release this year and by the looks of social media and other online beer platforms, I wasn't alone in this sentiment. Braving the elements for a first pass at rare, barrel-aged stouts, barleywines and other decadent creations seem to be a thing of the past. While there are some exceptions, like Toppling Goliath's recent Morning Delight & Kentucky Brand Brunch Stout releases, the majority of buzz I saw around barrel-aged stalwarts like Goose Island's Bourbon County line was around how readily available these beers were at local grocery stores following the initial release event. 
https://www.instagram.com/p/B5sgCf3In5C/
While the rarest variants were still locked behind exclusive release events, bottles of the standard variants of these two beers seemed to fill more space on shelves than in past years. This is particularly because national brands like Goose Island have committed more and more of their distribution power (and big beer-owned influence) to get these hyped-up beers into the ready hands of beer drinkers across their larger distribution footprint. The only problem with it being more available is that it effectively eliminated one of the primary drivers of its buzz: scarcity. 
Combine the wider availability of these brand-name barrel-aged offerings with an influx of quality releases from lesser-known labels and breweries and you get an overload of choice for many drinkers that can quickly lead to buyer's dilemma—and even buyer's remorse. In 2019, incredible barrel-aged beers are no longer limited to the tanks of the brewing behemoths: The brewery next door might be brewing some of equal—or greater—quality. With these market factors in place, it's clear that the odd appeal of barrel-aged whale hunting has lost a bit of its luster this year and I expect this trend to continue even more in 2020. 
With so much notable news, names and happenings taking place in 2019, craft beer continues to be an interesting and rewarding industry to cover—and it's not just because of the awesome beer coming from every corner of our country. Here's hoping that 2020 and the decade to follow creates new opportunities for the craft beer industry to reach new heights and to present new opportunities to embrace its growing, vibrant community. Cheers! 
*Feature image courtesy of K.C. Alfred/San Diego Union-Tribune
---