One Comment
Craft Brewers See Opportunity in Adding Hard Seltzer to Their Growing Portfolio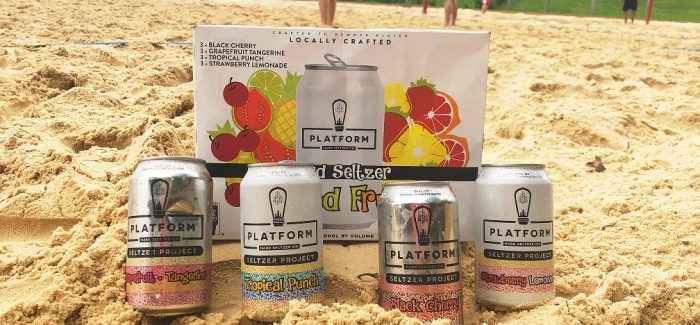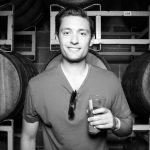 What does it mean to be a craft brewer in 2019? For many, sticking with the status quo is no longer business as usual. Brewers today understand their consumers on a deep level and have more data than ever on their preferences. One of the newer preferences that continues to make waves outside of the typical craft beer market is hard or "spiked" seltzer. 
Typically made with distilled cane sugar, coming in around 100 calories and 5% alcohol, and neatly packaged in a colorful 12oz can, this bubbly offering has become the preferred choice for many young and health-focused drinkers. While the likes of Truly (owned by Boston Beer Co) and White Claw dominate the headlines and market share, craft brewers are realizing the massive revenue opportunity growing right in their backyards and taprooms. The process of switching from beer to seltzer is appealing to brewers given the production similarities and gives these breweries an added opportunity to upsell their current buying audience while expanding to new demographics as well. Brewing "craft" hard seltzer is an exciting business opportunity that many craft brewers are pursuing as the market demand for newness continues. I asked several breweries at the forefront of the trend for their thoughts.  
Craft Brewer Turned Craft Beverage Maker
One of the benefits of the craft beer industry is how nimble brewers can be when they find a new product line or style that resonates with their brewers, staff, and audience. When it came to hard seltzer, that inspiration was easy to find. Fulton Brewing's Director of Marketing, Tucker Gerrick, noted that they decided to take a closer look at the hard seltzer trend after realizing that their Fulton staff drank much more than just beer – think Gin and Tonics and Negronis. 
For their Minnesotan colleague Lift Bridge Brewery, the shift to craft hard seltzer was easy, as part of their business was already devoted to craft soda. Once the decision was made to move into the hard seltzer space, the next move was figuring out how they would brand it.
The most obvious concern is market confusion and even alienation from a loyal craft beer following that might recoil at the thought that their favorite craft brewer now makes craft hard seltzer as well. To ensure that these new lines stayed on-brand, both Fulton and Lift Bridge decided to roll out their hard seltzer line with similar typefaces to what's found on their beer cans, along with the visible brewery brand so that drinkers would know they were drinking a Fulton Grapefruit Hard Seltzer or Lift Bridge Hard Seltzer Northwoods Juice Box. These new products are effectively an extension of their current portfolio and build on their current brand exposure.
https://www.instagram.com/p/By1gNE2geYh/
Then, there is CANarchy Craft Brewery Collective. Instead of simply expanding upon one brand, CANarchy has seven unique brewery brands, each with their own followings and flagships. CANarchy saw the hard seltzer trend early on and decided to go big. "We believed that hard seltzer was an alternative that could deliver on that proposition [of appealing to an active lifestyle] and that we were uniquely positioned to deliver on that need," said Kyle Ingram, VP of Marketing, CANarchy Craft Brewery Collective.
Three of the breweries in the collective now have their own hard seltzer lines: Oskar Blues (Wild Basin), Perrin Brew Co. (Clear Coast) and Squatters (Grandeur Peak). Ingram believes there is ample room for all three brands to grow adjacent to the beer growth of each brewery, particularly because of the demand amongst new-age drinkers who want a more-healthy, flavorful option that is easily transportable and easy to drink.
https://www.instagram.com/p/ByGrY7-CXC6/
The biggest brewery in the collective is Oskar Blues so it makes sense that CANarchy would go the biggest with its respective hard seltzer portfolio, Wild Basin Boozy Sparkling Water, which boasts offerings like Cucumber Peach and Lemon Agave Hibiscus. The goal for Oskar Blues and the larger CANarchy entity is to leverage the brand awareness of the brewery by featuring it prominently on packaging to bring new drinkers into the fold. 
"We made a conscious decision to put the Oskar Blues Brewery branding front and center on the packaging. Unlike our competition, we wanted the consumer to know that our seltzer was made by the same brewers who make Dale's Pale Ale with the same quality ingredients and in the same facility. We're extremely proud of our product and aren't trying to hide the fact that it comes from a craft brewery," said Ingram. 
A Focus on New Flavor
With buzzy names like St. Croix Berries, Melon Basil and Black Cherry, it's clear that brewers are flexing their creative muscles with the types of bright and inventive flavors they're able to pack into their new seltzer offerings. Unlike beer, brewers have a lot more wiggle room with the type of flavorings and fruit-additions they can add without upsetting the base flavor, which is sparkling water instead of the malt base typically used in beer. This provides an appealing blank canvas for brewers looking to push the limits of flavor combinations. 
Black Cherry, which is a popular flavor based on the secondary research I did at the pool last weekend, is the first variant Cleveland-based Platform Brewing introduced under their new Seltzer Project sub-brand. Platform has experience brewing a variety of fruit-focused sours, ciders and Apple ales, so the idea of infusing that flavor into seltzer was an obvious one.
https://www.instagram.com/p/ByqaSHYiR1R/
"We are winning on flavor," said Platform Brewing Co-Founder, Paul Benner. "As a brewery that experiments a great deal with fruit in our line of beer, we had a very strong understanding of how to incorporate natural fruit additions into the neutral base that we created."
The light flavors are typically coupled with bright packaging in slim (or stout) 12oz cans that can represent a new challenge in itself as brewers look to pack as much flavor and carbonation as possible into this new format. This was one of the primary challenges NoDa Brewing Co prioritized when releasing their new Brizo Craft Spiked Seltzer, which offers flavors like Ginger Lime and Raspberry Lemon. "We want[ed] to create an extremely light and slightly fruity beverage. It requires attention to detail to create a beverage with this flavor profile. Even packaging is more challenging due to the increased carbonation of the seltzer products," said NoDa Founder/Co-Owner Todd Ford. 
https://www.instagram.com/p/Byz9obEhKUh/
While they can be more challenging to produce, the benefits are clear. Canned hard seltzer is the perfect pairing for drinkers with an active lifestyle or those aiming to hangout at the pool, beach or bbq during the summer months. It's also great for Coloradoans year-round, which is something both Oskar Blues and Denver Beer Co realized early on. "Seltzers are a good match for the Colorado lifestyle and the profile for Colorado craft beer drinkers…They are light and refreshing, perfect for a post workout beverage or to be enjoyed on a warm day," said Patrick Crawford, co-founder of Denver Beer Co. Their O&A Colorado Craft Hard Seltzer is specifically brewed and marketed for those hiking, hitting up trails, or just being "out & about" as their branded abbreviation alludes to. 
And while many are leaning into to fruit flavor-packed spiked seltzers, Lagunitas Brewing Co – never one to be "out-weirded" is going the other way entirely. Enter Hoppy Refresher, an "IPA-inspired" sparkling beverage that tastes like a tasty session IPA, without the alcohol, calories or gluten. While there is a current market for no and low-ABV beers, Hoppy Refresher looks to bridge the gap between no-ABV beer and sparkling water, as it appeals to people who might want something that tastes like an IPA on a Monday night but don't want to crater their diet too early in the week. 
https://www.instagram.com/p/BwhfwJFhxHV/
"We wanted to create a beverage that was super flavorful and super satisfying, that could be enjoyed whenever and wherever. Hoppy Refresher is inspired by our flagship IPA and made using everything we know about hops. [It] is for anyone who drinks water or wishes they could have an IPA at 9:30 in the morning," said Lagunitas. 
A Notable Augmentation to the Brewing Process
Unlike a new seltzer startup or company who might take some time to get to production, those in the craft brew space already have a lot of the brewing equipment and production knowledge needed to quickly shift production from tasty IPAs and stouts to craft hard seltzer. Still, the delicate process of producing a new product takes time to master and to get comfortable with. Tucker Gerrick of Fulton notes that there are still some areas that need to be fine-tuned in the early stages, especially the sourcing of cane sugar instead of grain for the base of the beverage. 
Brewing with cane sugar as the primary fermentable sugar source instead of the standard wort also calls for an augmentation to the typical brewing process. Ninkasi Brewing Co notes that their brew team had to rewrite some of their standard brewing processes to work with the new sugar source. "We had to rewrite some of our brewhouse automation programs to skip mashing and lautering to go straight into the boil kettle. We also had to do lot a lot of trials to find the best fermentation conditions to minimize unwanted fermentation characteristics." The result of this brewing twist pays dividends, as the brewery notes that sales of their Pacific Sparkling hard seltzer, highlighted by their Cherry Blossom variety, are doing great. 
The only thing better than beer science is beer science with FIRE. 🍺🔥#NinkasiBrewing pic.twitter.com/DCpekclLsK

— Ninkasi Brewing (@NinkasiBrewing) February 21, 2019
The area of flavor creation and innovation is where breweries are particularly keen to focus on, as it allows them to further stand out from the standard flavor offerings like Lime and Citrus that reside within the standard "macro" wheelhouse. Lift Bridge was able to leverage their in-house production staff to help tweak the fermentation process but relied on outside experts when it came to the development of their fruity and fun flavors. "We worked with fruit and flavor companies to source all natural flavors and play around with all of those, which was a really fun process," said Lift Bridge Co Founder/Marketing Director Brad Glynn.
An Addition that Excites
The brewers I spoke to said that their audience have welcomed the addition of craft hard seltzer to their portfolio. Instead of cannibalizing their craft beer lineup by shifting their core drinking audience to just seltzers, craft brewers are confident that their following will resonate with both offerings and might even buy more in the process. 
"I don't get the sense that there's a shift so much as an addition to the selections available for drinkers. My belief is that die hard craft beer drinkers are always going to drink great beers. But they're also the kind of people that are curious and seek out new flavors and experiences," said Fulton's Gerrick. True to his words, he goes on to say that they've had trouble keeping inventory of their new hard seltzer due to the "absolutely bonkers" response from their audience. 
While the market research on how craft beer drinkers will react to their favorite breweries selling seltzer is still limited, there's no doubt that drinkers will always buzz about what's new, whether it be a seltzer, stout or something in between. 
https://www.instagram.com/p/BzDvXtkH0pw/
Many of the brewers I talked to showcased the same type of optimism for the potential of this valuable new revenue stream. For starters, as Lift Bridge's Glynn notes, the market, while buzzworthy, isn't as crowded on a local level as the standard craft beer stream is. This presents more opportunity to eat up local market share and appeal to a drinker's sense of local pride instead of buying a standard White Claw or Truly, which can be found on a more national scale. 
The market also doesn't suffer from the macro brewing hierarchy where Bud and Miller Lite still reign supreme in sales due to their history and familiarity with a wider set of drinkers. While Truly and White Claw are certainly the leaders, their market leadership is relatively new, which provides more opportunities for the smaller offerings from local craft brewers to compete and win. 
https://www.instagram.com/p/BxvX8fYAay0/
From my experiences drinking the stuff and from engaging with these breweries, the best hard seltzers on the market win on new and inventive taste profiles. Thankfully, this fact seems to be of utmost importance for brewers, who are even open to the idea of crowd-sourcing newer flavors with their fans.
This is what Oskar Blues found out recently after gaining valuable feedback from drinkers experiencing their Wild Basin line for the first time: "The response has been nothing short of phenomenal. Not only has the demand far exceeded our projections, but the consumer testimonials have been extremely positive…We're also getting some great suggestions about future product ideas that will continue to fuel our innovation pipeline and allow us to deliver on things that people actually want," said Ingram.
With July 4th coming up soon, I have a feeling many a cooler will be stocked with a variety of light craft beer and hard seltzer options. Unlike previous years, however, both the lager and the hard seltzer might come from the same local operation, which I'm personally excited about. Cheers! 
Feature image courtesy of Platform Beer Co
---