No Comments
Firestone Walker | IPA Mixed Pack Featuring Galaxy Shapeshifters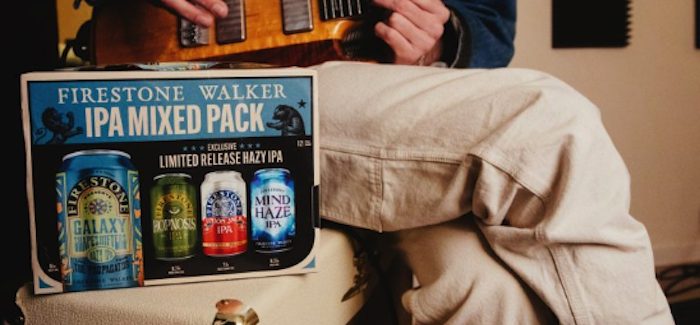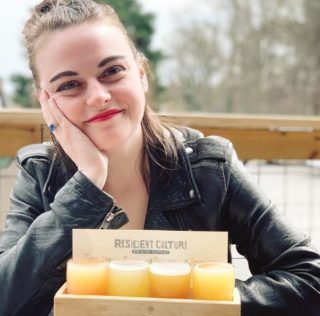 The amount of options at a liquor store can be overwhelming, and it can feel limiting to choose a six- or 12-pack of just one beer. The solution? Mixed packs. These are a great way to get a little taste of different beers, and also provide a variety to guests. Released in November 2022, Firestone Walker launched the IPA Mixed Pack Featuring Galaxy Shapeshifters, which can be found through its Beer Finder.
If you are in the Firestone Walker market, you have likely seen some of their mixed packs around, though always with rotating features, such as Idaho Secrets IPA or Melon Conspiracy. As the variety of hops seems to always be increasing, being able to check out four beers with different hop varietals is a great way to increase your beer knowledge, while also enjoying a delicious beer.
This particular mixed pack includes Firestone Walker's limited release Galaxy Shapeshifters, Hopnosis IPA, Union Jack IPA, and Mind Haze IPA.
Galaxy Shapeshifters | Hazy IPA
The Galaxy Shapeshifters is a Hazy IPA that blends two different hops; Galaxy and Citra. The Galaxy hop is from Australia and packs a punch of tropical passionfruit. It is also hard to find for many brewers, so getting a large enough supply for this beer must have been exciting for the Firestone Walker team.
The Hazy market can feel oversaturated, but with this fun and refreshing hop, it still feels like enjoying a new beer!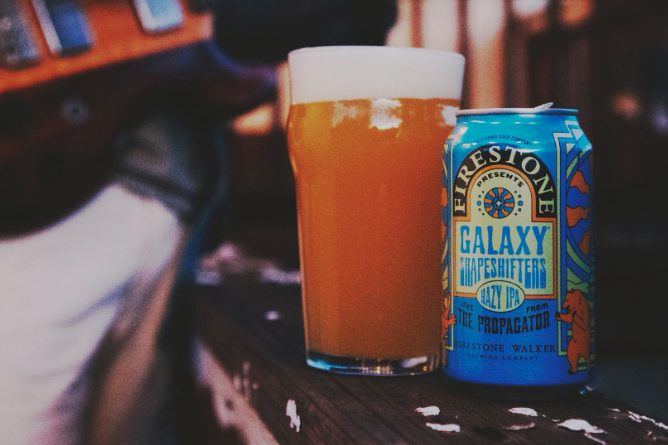 Union Jack | West Coast IPA
Making its debut in 2007, it's hard to imagine the Firestone Walker portfolio without Union Jack. West Coast IPAs had a stronghold on the market, and as more and more people want to return to the crispness of a West Coast, the Union Jack continues to be available to consumers. It is exactly what hopheads want in bitterness and crispness, while still having some fruited notes that make it accessible to those who typically lean hazy.
Mind Haze | Hazy IPA
After an entire year in the R&D Brewhouse, Mind Haze came to fruition. This later launched a series of Mind Haze beers. This mixed pack features the OG, which includes nine types of hops (two are kettle hops and seven are dry hops). You might expect a massive hop bomb, but it manages to be incredibly drinkable with notes of tropical flavors.
Hopnosis | Double Dry Hopped IPA
If you are looking for the hoppiest of the four, the Hopnosis is what you should pull from the pack first. This beer is double dry-hopped, including with the coveted Cryo Hops. These hops are made by collecting the concentrated lupulin from whole-leaf hops, so they provide a very hoppy flavor in a more sustainable way.
While enjoying this mixed pack, don't forget to listen to the Galaxy Shapeshifters curated playlist!
Featured Image Contributed by Firestone Walker Brewing Co.
---