28 Comments
New Belgium's Fat Tire Overhauls Branding and Recipe After 32 Years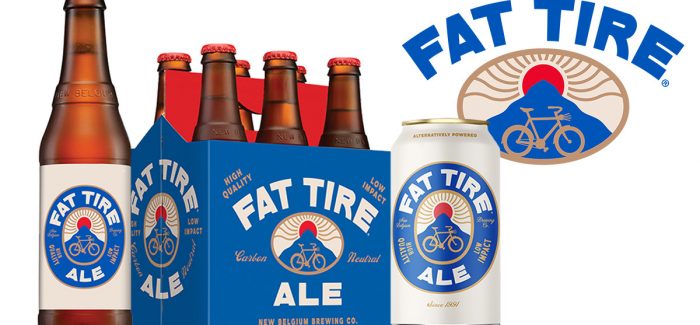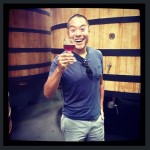 One of craft beer's most iconic brands is about to look and taste a lot different after 32 years. New Belgium Brewing has announced a complete overhaul of its iconic Fat Tire brand, which includes new packaging, branding, and more importantly, a new recipe.
At its height in 2016, Fat Tire accounted for over 50% of New Belgium's yearly production volume. However, according to Kate Bernot of Good Beer Hunting, who first reported on the story last week, since that peak, "Fat Tire has lost -52.2% of its volume in chain retail nationally". But perhaps most indicative of the beer's sudden decline is the fact that "total retail volumes for all New Belgium beers are +58% during that same period". 
So while the brewery itself has benefitted from healthy market growth over the last six years, Fat Tire, which was once the clear flagship for New Belgium, has been supplanted by its hop-forward Voodoo Ranger series.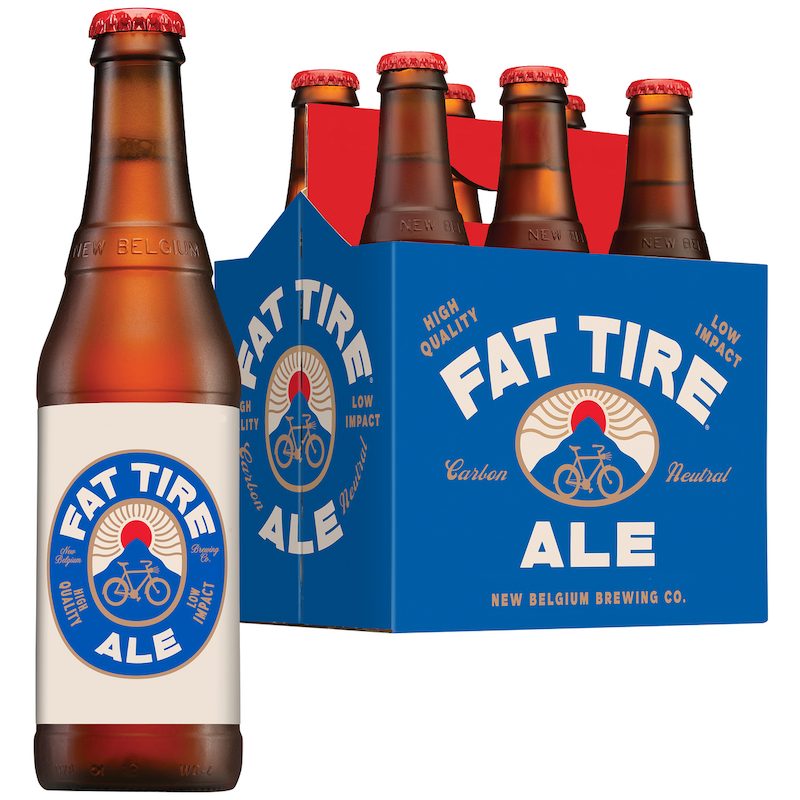 The new version of Fat Tire, which has already begun rolling out to store shelves in select markets, is being billed as "a crisper, brighter, and even better Fat Tire" and more clearly positioned with the brewery's dedication toward environmental stewardship. These characteristics, the brewery believes, will better connect with a more modern drinking audience.
"Folks are trending toward beer with a fresher finish and we've also found that's what's been resonating more with younger generations," said Katie Wallace, Chief ESG Officer for New Belgium Brewing. "We're seeing palates change and the craft beer movement has evolved with it."
But why not just debut a new beer while also retaining the original recipe that helped launch New Belgium to become one of the biggest breweries in the country? Ultimately New Belgium is taking a calculated gamble by leveraging Fat Tire's still sizable presence in the market with hopes that those consumers will jump on board with Fat Tire's full-circle evolution into becoming a lifestyle brand associated with the brewer's green initiatives.
As Wallace notes, while the Fat Tire brand has experienced a dip in the retail market, it still reaches a wide audience. In 2022, Fat Tire was the #16 selling craft beer brand, and to put that into perspective, if Fat Tire were a standalone brewery, based on 2022 sales, it would rank as the 18th largest brewery in the country.
This reimagining of Fat Tire also seems to bank on consumers' association with Fat Tire in a broader sense as purely a gateway beer versus strictly an Amber Ale.
"Fat Tire provides entry points for people to try something new and exciting. It's far more than just an Amber Ale and we wanted to stay true to those roots," explained Wallace.
For those that have been paying closer attention, this narrative shift has slowly been in motion since 2017 when the Amber Ale descriptor was replaced with a more ambiguous "Belgian-Style Ale". That same year, New Belgium also attempted to expand the brand by introducing an off-shoot in the form of Fat Tire Belgian White. Much like Firestone Walker's 805 brand, which now includes 805 Cerveza and Sierra Nevada's "Little Thing" series, Fat Tire Belgian White hoped to build on the reputation of a mature legacy brand by introducing new beers under that established umbrella. However, Fat Tire Belgian White only seemed to cause confusion among those that had grown accustomed to Fat Tire as an Amber Ale and the spin-off was ultimately discontinued just three years later.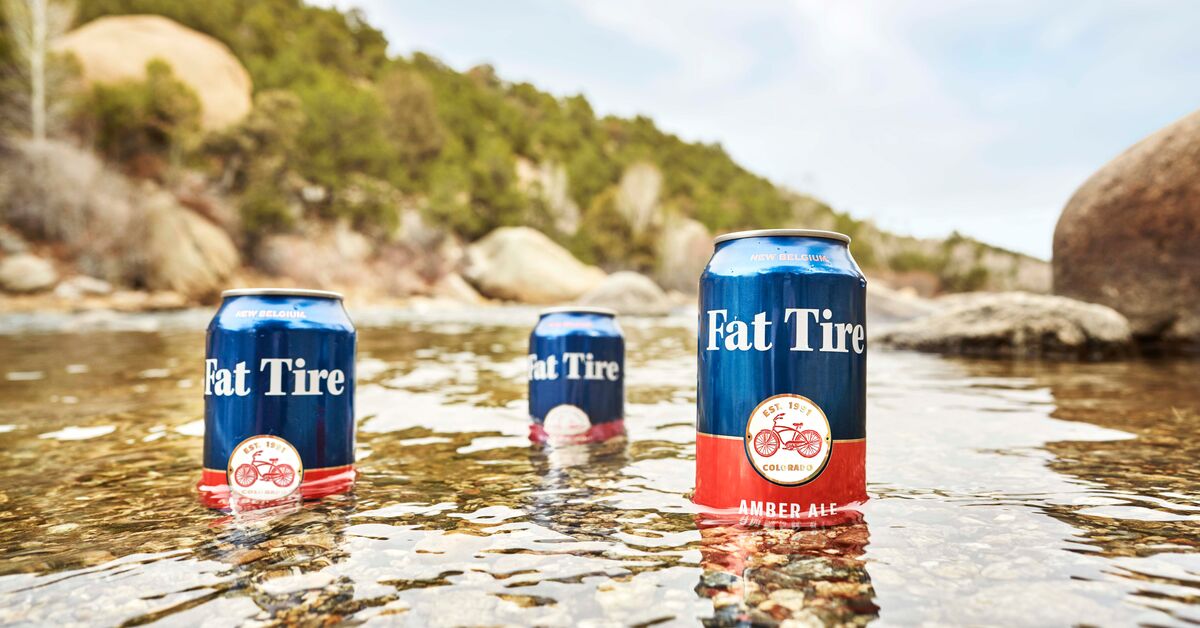 Where the new Fat Tire might stand a better chance lies in the brewery's doubling down around the beer's evolution into becoming a lifestyle brand. New Belgium has established itself as a leader in the field of driving green initiatives and carrying the banner for sustainability. In fact, in 2020 Fat Tire earned the distinction of becoming the first nationally distributed beer to be officially certified carbon neutral. 
Wallace notes that some of the efforts the brewery has taken to accomplish carbon neutral certification begin by holding themselves to the highest level of standards including SCS Global Certification, committing the company as a whole to the reduction of greenhouse gas emissions, getting all beers within their portfolio to carbon neutral certification by the year 2030, and buying offsets to help finance green initiatives such switching farmers over to regenerative agriculture to help offset any carbon emissions released.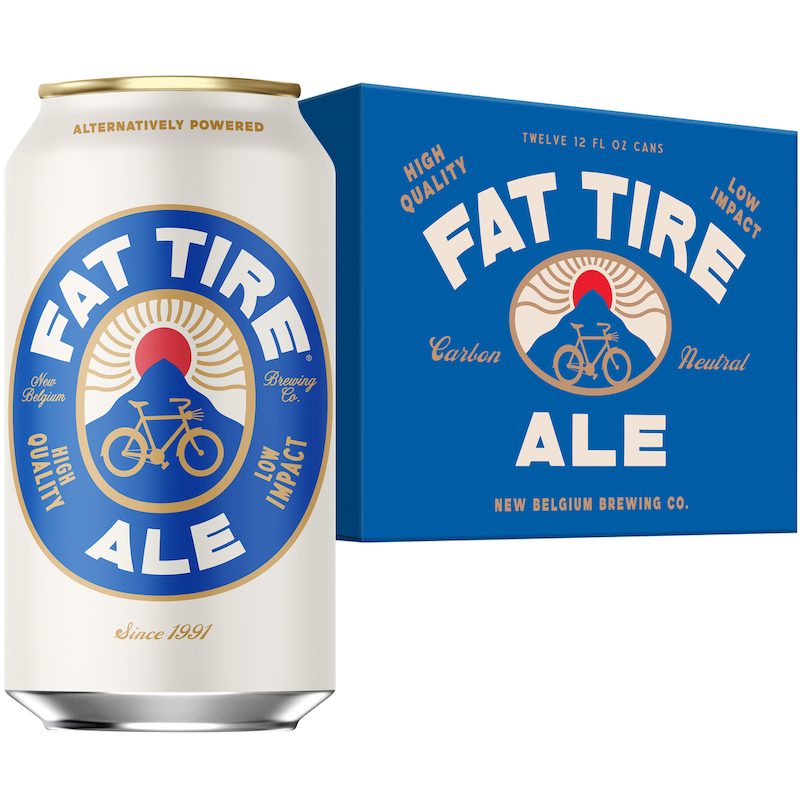 "Getting a new brand update was really important to showcasing our focus on climate advocacy," said Wallace. "We believe we all have a very valuable role to play with existing and new climate advocates, the future of our beer and world depend on it."
However, even despite utilizing the same malt bill and yeast as the previous recipe, the real question still remains whether this shift in storytelling will be enough to convince longtime fans of the craft beer pioneer to explore this new look, new taste, Fat Tire.
---