No Comments
Cheers To 125 Years | Filson x Stillwater Beer Collaboration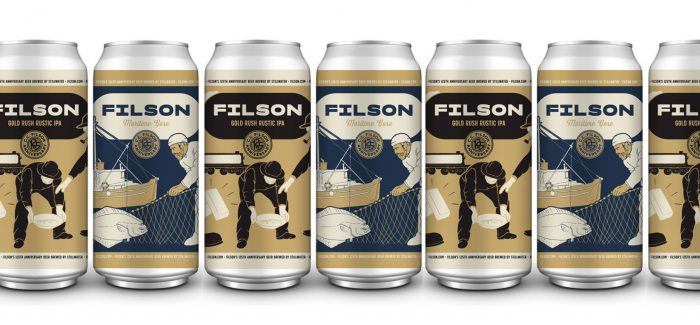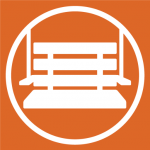 Collaborations are made to bring out the best of two things, melding knowledge and expertise together to create something better than either could have created alone. This year, two iconic brands joined forces to bring the wild and raw nature of the Pacific Northwest to the mouths of humans through a unique beer series. Filson, established in 1897 to outfit prospectors headed for the Yukon partnered with Stillwater Artisanal, a nomadic beer venture to celebrate over a century of craft and tradition through a limited-release collection of collaboration beers.
This collaborative collection, consisting of five beers are available late 2022 through 2023, with each entry commemorating a significant era of Filson's heritage all created to "celebrate life's greatest moments," said Alex Carleton, Chief Creative Officer at Filson. Incorporating a wide array of styles the Filson x Stillwater collab has created a brew for everyone, while still remaining true to the nostalgic nature that transports us through the deep history of Filson.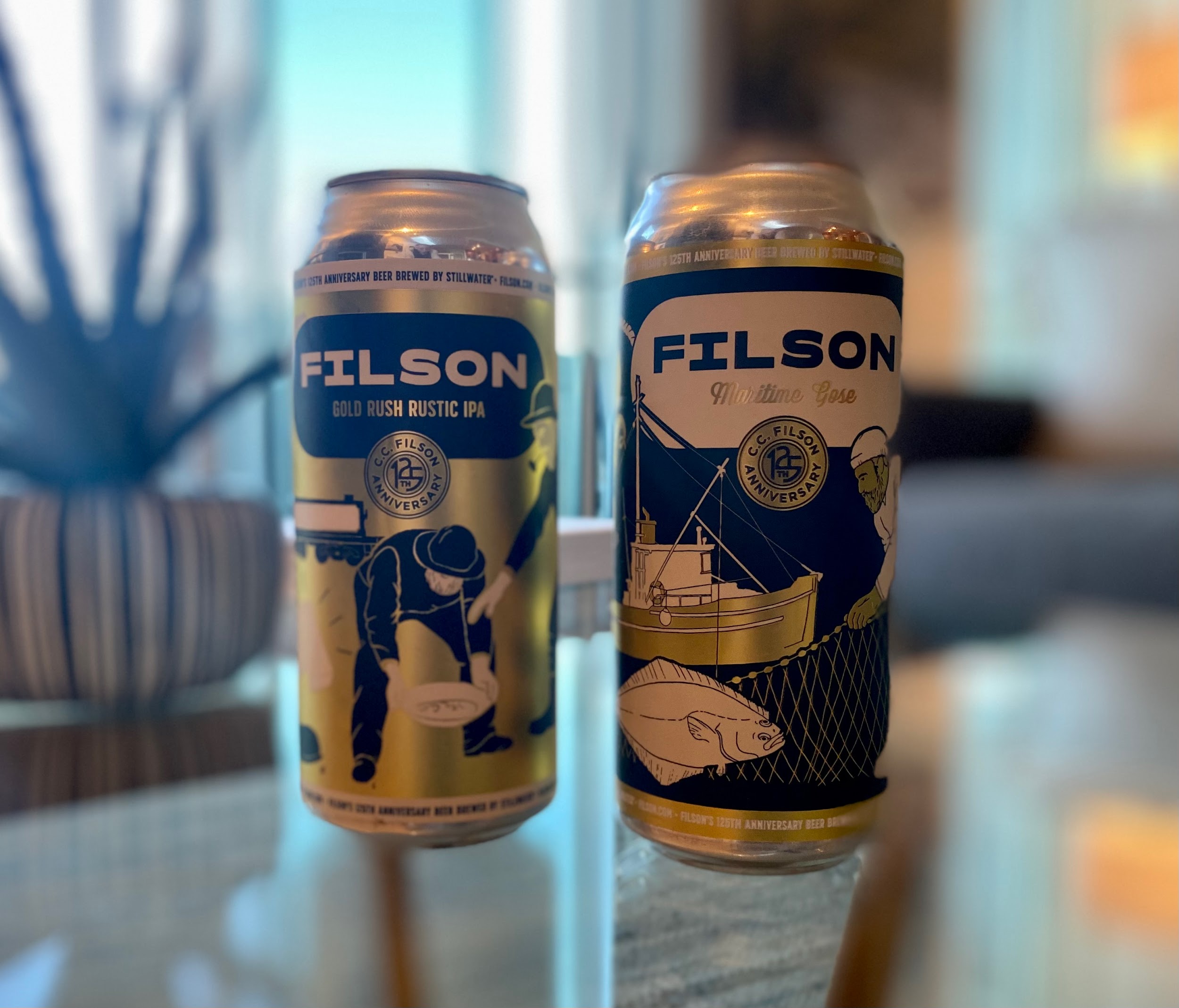 The two beers initially released include Filson Maritime Gose and Filson Rustic Gold IPA.
Channeling a traditional beer style dating back to the year 1000 the Filson Maritime Gose takes inspiration from the Maritime era of Filson by crafting with the classic approach of utilizing sea salt in the brew. For this version of the archetypal style, Stillwater conducted an overnight souring process to the base before pitching Kviek, a Norwegian farmhouse yeast, to complete a quick fermentation process of 24 – 48 hours. This results in a lemon forward tart Gose that gives way to classically salty, almost briney flavors. Fresh grass flavors linger throughout the tasting experience and it culminates at the end with dry, clean finish of Pacific Northwest-harvested sea salt. While some Goses can be entirely too sweet, overpowering the nuanced flavors of the unique brewing process and ingredients, this balanced brew brings in subtle notes of ocean funk and savory wheat to make one feel as though they have been transported back in time. A perfect combination of both land and sea, the Maritime Gose pairs well with a fatty, meat heavy meal or even a spicy traditional Indian dish.
In the 1890's C.C. Filson, founder of Filson, took his pioneering spirit and love of the outdoors to Seattle where he began to outfit Pacific Northwest settlers coming to participate in the Great Klondike Gold Rush. The Rustic Gold IPA celebrates that history, pulling inspiration from the Scandinavian influence during that time period with the brewing process. Kviek, is a robust yeast used in both this beer and the Maritime Gose and has a long history of being maintained, shared and passed down within farming communities initially in rural Norway and eventually in the Pacific Northwest as these families immigrated to participate in the Gold Rush. This quick-to-ferment yeast produces unique citrus esters that aid in bringing forward the grapefruit notes of the hops while also bringing a bready, wheat forward flavor which harkens back to its traditional use as a bread starter. After fermentation, the Filson Rustic Gold IPA is dry-hopped and unfiltered, creating an aromatic but smooth hitting pale ale. As someone who isn't always a fan of hop-heavy, bitter IPAs, this beer is sessionable, yet still flavorfully dynamic with earthy, unami-inspired undertones and a punchy citrus taste topped off with delightful notes of floral. The Rustic Gold IPA would pair well with a meal that compliments its uniquely dynamic flavors, including a citrus forward fish dish or the tasty, flavorful spices of a Mexican dish.
If you're looking to taste a distinctive collaboration that pairs the nostalgic flavors of American heritage and innovative brewing, then be sure to grab one of the Filson x Stillwater Collaboration Beers. Filson Rustic Gold IPA and Filson Maritime Gose will be available for purchase at domestic craft beer retailers where Filson has stores, starting the week of September 26, 2022. The other three beers in the collection will be available in 2023.
Feature image courtesy of Stillwater Artisanal.
---