No Comments
Inside Revolution Brewing's Latest Deep Wood Release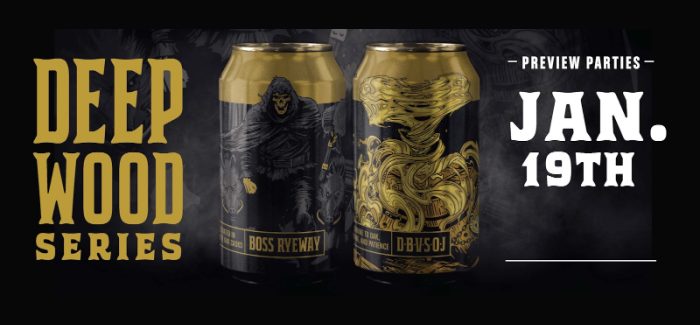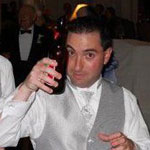 Capping off the 2022-23 Deep Wood lineup from Revolution Brewing are two of the most highly anticipated releases since the beers were announced over the summer. Later this week, several locations will host preview parties and pickups will begin.
The latest Deep Woods release from Rev focuses on the barrels and the aging time, as both beers spent an above-average amount of time in wood before getting canned. On Friday, pick-ups begin for Boss Ryeway and Double Barrel Very Special Old Jacket. There, of course, will be a taproom party with both of these beers on draft and special one-off draft-only variants.
Double Barrel V.S.O.J. will most likely be the most coveted beer in the lineup this year after the recent success of V.S.O.J., which sold out quickly in 2021, won a gold medal as well as runner-up for Best in Show at FoBAB, and was trading for anywhere from $50-$75 per can. Meanwhile, Boss Ryeway once again highlights a rare barrel from Whistle Pig as the beer spent 15 months in The Boss Hog VIII: LapuLapu's Pacific barrels.
While the beers sold out in four minutes Tuesday, there are release parties as well as the taproom party at Revolution this week that'll give everyone an opportunity to try both options.
Here's what to expect from both beers.
Double Barrel V.S.O.J.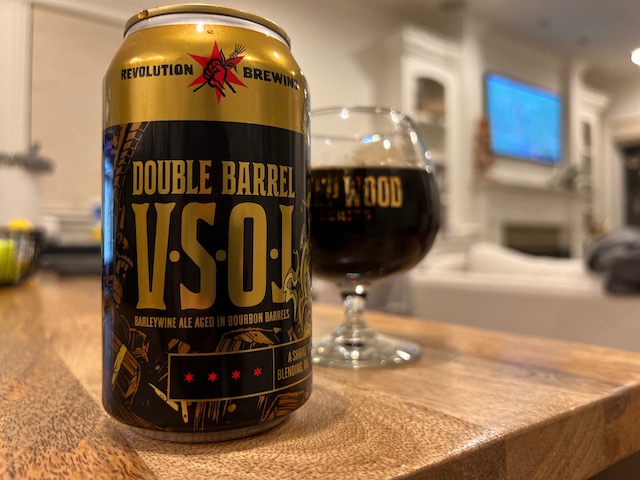 Revolution describes this beer as "the absolute pinnacle of our Barleywine journey to date." That's a bold statement from a brewery that has been releasing stellar Barleywine for years. But they're not wrong. 
This beer is complex in so many ways. They blend their English Barleywine, which is aged anywhere from one to three years, and then put that beer into Templeton Rye barrels for another 18 months While the barreling is impressive, it's the blending that makes this beer what it is — and it's something that Revolution has nailed over the years. At 16.8% ABV it's one of the highest ABV beers Revolution has ever released.
The beer pours that classic golden hue that we've come to see in Straight Jacket but with a slightly darker finish once settled. On the aroma notes of butterscotch, vanilla, and molasses are present but there's a bigger barrel presence now which is to be expected. The rye spice makes itself known on the aroma setting you up for a big bold flavor.
With Straight Jacket and even V.S.O.J the sweeter component of the beer is more prevalent on the sip. With D.B.V.S.O.J. it's there but is met quickly with the rye spice that reminds you of the barreling this beer has undergone. It's boozy, yet smooth, and all around fantastic with one catch — you'll want to like barrel-forward beers.
There's definitely that well-known Barleywine sweetness but the barrel spice and char are what you will remember when drinking this beer. It's a slow sipper by the fire on a cold snowy February night. 
Sometimes with big ABV beers people exclaim that it drinks like a much lower ABV beer. That's not the case with this one. Revolution swung for the fences with this beer and nailed it. On a Sunday night I sipped this one while watching football and as it warms up you'll get slightly more sweetness but that heat doesn't go away. In fact you'll feel it in your throat well after the sip is done. 
D.B.V.S.O.J. is a remarkable display of blending and barreling to produce such a liquid. Yes, it is the pinnacle of Revolution's Barleywine program.
Boss Ryeway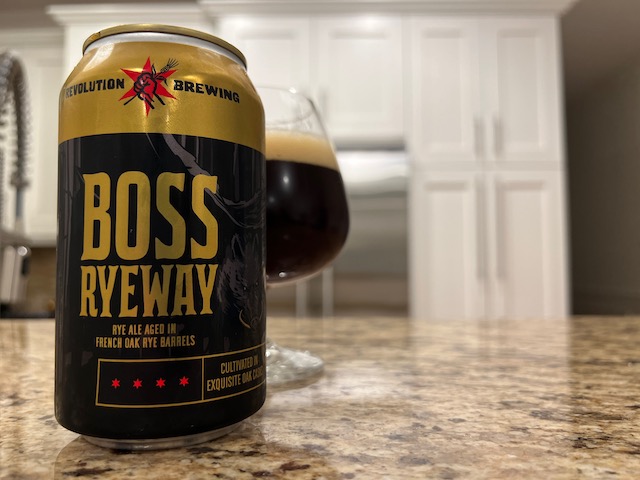 Because of its rarity D.B.V.S.O.J. will get the hype and rightfully so. But I actually preferred Boss Ryeway to its counterpart. In fact, Boss Ryeway is the star of the Deep Wood releases for me. 
It's a fantastic example of the relationship between barrel and the base beer. Revolution took their Ryewine and aged it for 15 months in The Boss Hog VIII: Lapu Lapu's Pacific barrels. These barrels held rum before Whistlepig and those notes transferred to Boss Ryeway. What you end up getting is a symphony of flavors from the French Oak of the barrels, the departed rum, the spice from the whiskey, and the sweetness of the beer itself. Everything works in tandem to produce a beer that clocks in at 14.9% ABV but is incredibly drinkable and approachable.
I found myself taking down an entire can while watching an episode of The Crown and I didn't even notice how quickly I was able to finish it. The beer starts off with subtle tropical fruit notes with the rye spice coming in late. This spice is much more subdued than the spice in D.B.V.S.O.J. It's there, it cuts the sweetness, but it's not hitting you in the face.
These beers were highly coveted as soon as they were announced. The sell-out in four minutes shows the loyal following Revolution has built with the Deep Wood series. Will we see a summer Deep Wood release? Nothing has been announced yet, but it wouldn't surprise me.
---