No Comments
New Image Brewing | Estufa (Barleywine)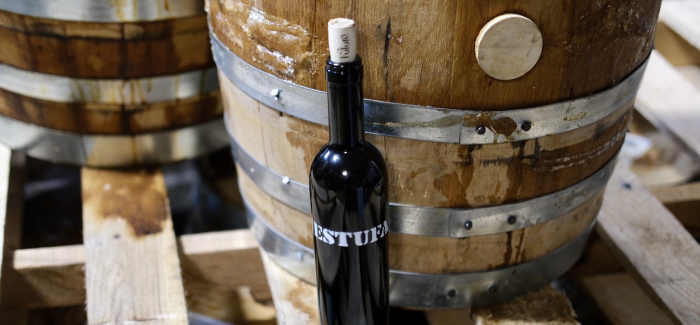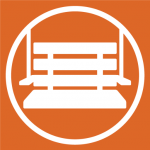 In a hypercompetitive craft beer market that is ever trending towards (but not quite reaching) that mythical saturation point, breweries can find it difficult to differentiate themselves. Whether it be a new style (that's probably a rebranded old style), new hop varieties, clever marketing or some combination of these and other "innovative" elements, breweries have to try to rise above the pack and distinguish their product from what the upstart down the street is doing. New Image Brewing is no stranger to innovation with their lineup of various Barrel Aged Beers, their heavy use of Phantasm powder and the impending opening of their own meadery brand Post Future. Estufa is perhaps their most ambitious project yet. Estufa is the first release and the genesis of New Image's forthcoming macro-oxidized solera Barleywine program. That is a lot of beer related words not often (if ever) stringed together, so follow along as we explore what New Image is currently doing and where they are looking to take this program.
What is Macro-Oxidized?
In the instance of New Image Estufa, macro-oxidation is the process applied to the beer to yield certain desired qualities. Specifically, the custom macro-oxidation process that Brandon Capps, founder and head brewer at New Image, developed is meant to ape the estufagem process (hence the name Estufa), a rapid aging method used to mimic the classic madeira ship hull aging process. While the devil is in the closely-guarded details, the essential elements of this process are oxygen and heat. Says Capps, "In early 2021, we took some Barleywine that was slated for barrels and diverted a portion of it to a special tank that was designed to expose beer to a controlled amount of oxygen and heat." 
Over the span of 6-9 months, Capps found that his estufagem process was yielding flavors typically found after barrel aging a Barleywine for 2-3 years. Dark fruit notes of cherry, plum and raisin, caramel and toffee were all present, and the beer had even become darker in appearance. Due to a lack of evaporation in the tank, the beer had not become overly thick or sweet, two elements often pervasive when a beer is barrel aged. 
And the Solera Program?
Estufa is the first step in a three part solera program. The non-barrel aged Estufa is partially bottled for sale while the rest is fed into barrels. Over three years, these barrels mature into older casks where they are re-introduced to a portion of fresh Estufa. These intermediary casks age for 1-2 years and will eventually be bottled as Madera, the wood-aged version of Estufa. The final product will be Solera, a three year blend of matured macro-oxidized Barleywine aged in various barrels. Every year will introduce a new Solera named for the year the stack was originally born. OEC Brewing out of Connecticut is the only other brewery I know of with a solera Barleywine program, and New Image has one-upped their ingenuity with the estufagem process. 
Imagine the possibilities for verticals and horizontals in the coming years with Estufa, Madera and Solera. You can taste the influence a single barrel has over the course of 1-2 years and then for three years blended with other barrels, or see how differing base Barleywines mix and match with other bases and interact with their various barrels. It will be fascinating to see where this Solera program goes and what further tricks Capps has up his sleeves.
So what about Estufa?
Back to the main reason we're here—taking a close look at Estufa. Now that a bit of history and process is known along with its future, where does Estufa stand now? This beer is served still at either room or cellar temperature. Like a true deviant, I drink Estufa at whatever temperature my house provides me. The pour is considerable yet not thick, and the legs on this are immediately apparent as it slowly traces down the sides of the glass. The base Barleywine, using a single Munich type malt from Troubadour, allows the estufagem process to shine, unleashing a toffee, caramel, malt forward nose like what you'd expect from a heavily barrel aged English Barleywine. The first sip is truly mind boggling—was this really only aged for 6 months? Huge dark fruits hit first with cherries, dates, figs and raisins. While no barrel was used here, caramel is very present. As Capps said, there is a surprising lack of sweetness for a 16.6% ABV behemoth. The body is port wine without the dessert element, sherry with some serious malt. Estufa finishes incredibly smooth with a hint of ethanol burn. That heat is all the better as Capps intended this to be a drink enjoyed a couple ounces at a time over the span of weeks or even months.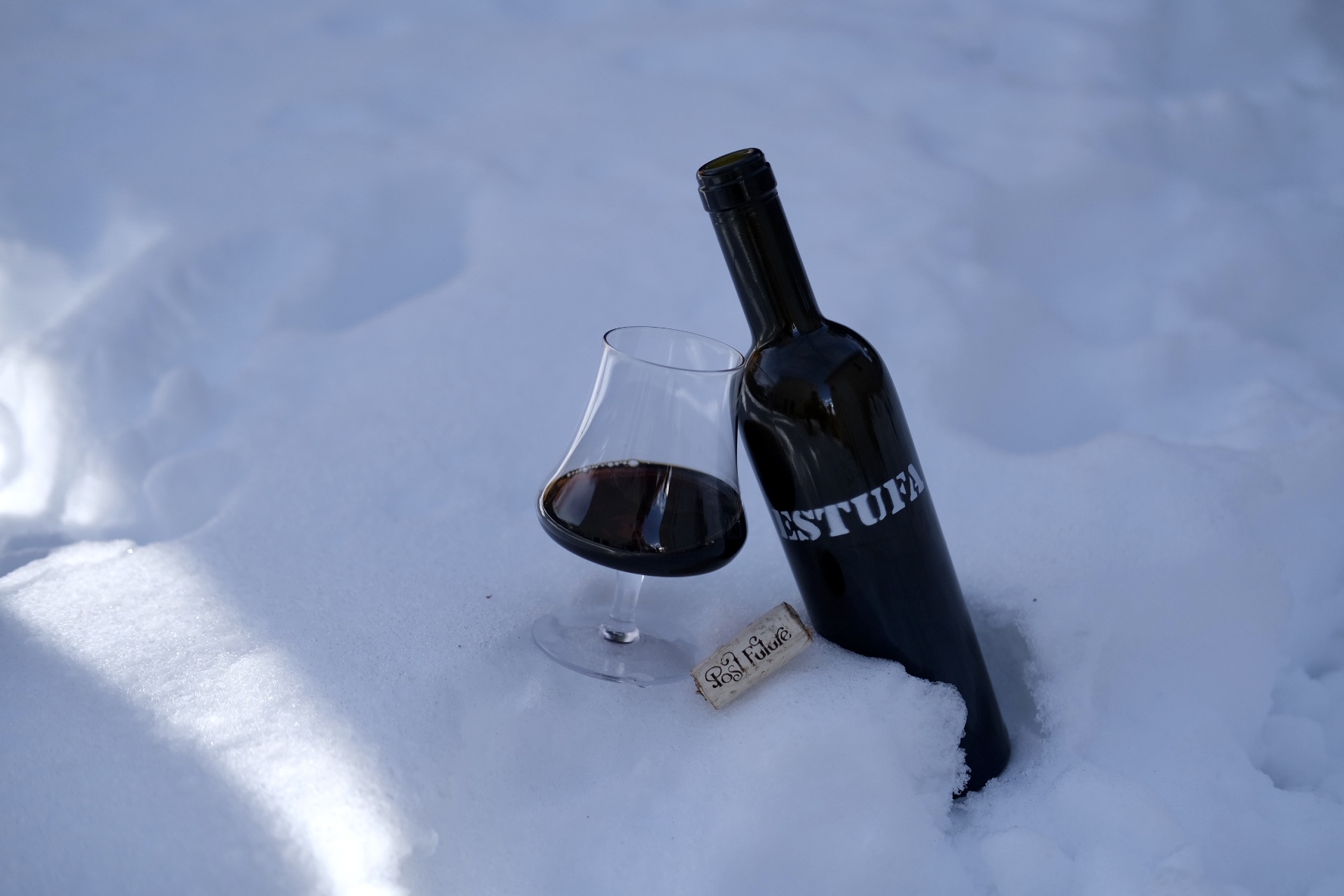 Part of the inspiration for this series of beers was being able to drink a small amount of a big beer. During COVID, Capps got tired of opening 16 oz bottles of big beers and having to finish them by himself. He got into dessert wines and began to see the throughlines between those and an aged barleywine: dark fruit, caramel and toffee. Why not create a beer that had elements of and could be drunk like a dessert wine? These thoughts birthed Estufa and the Solera program to come. 
While Estufa is not for everyone, I believe New Image is hitting upon and can eventually expand an interesting niche. People who like big beers but don't want to open and drink a large format bottle by themselves will enjoy Estufa's bonafides and its flexibility in how it is drunk. People who enjoy dessert wines will be intrigued by this locally made beer that has many qualities and a potentially lower price point than their favorite dram. And people who like new, weird creations in the vast world of beer will seek this out, a first of its kind macro-oxidized solera Barleywine. Wherever you may or may not fall within those categories, I encourage you to give Estufa a try and expand your ideas of what beer can be.
---