No Comments
Barrel + Beam | Terre Magique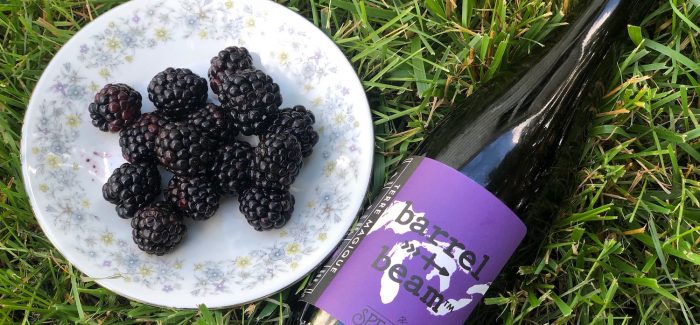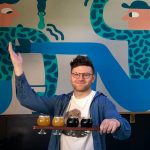 Michigan's magic is in its power to make locals forget winters exist. We suffer for half the year as ice-pops, then thaw for a couple months of good season. Thankfully, summers around here are peak. Life blooms, lakes warm, that ice cream truck jingle haunts our city streets. Best of all: fruit. We have bushels coming out the ears, blueberries and tart cherries especially, but also apples, peaches, pears, plums, grapes—the list goes on. For brewers, it's not a question of if they can find fruit for beer, but which ones they'll pick. For Barrel + Beam Terre Magique, blackberry is our lucky winner.
Good Friends Make Great Beer
Barrel + Beam, a brewery hidden in Michigan's upper peninsula, has garnered acclaim for its portfolio of farmhouse styles. Rightly so. Utilizing old-world techniques and 100% Michigan, Co-owner Nick VanCourt pulls no punches when it comes to the details. While Oak-aging and bottle-conditioning are hardly the safest or speediest paths to mass producing beer, the results speak for themselves. I'd be hard pressed to find a better Saison, outside of France, than Terre A Terre.
For their first collaboration, VanCourt teamed up with Mitch Ermatinger of Speciation Artisan Ales, a like minded brewer renowned for his high quality sours. With some collabs, it's hard to say who really did what, but with Terre Magique, there's no mistaking the partnership. During a meeting of the minds, VanCourt said the idea came naturally, "Mitch makes great fruit beer, we make great saison. Why don't we make a Fruit Saison?"
Thus, Terre Magique was born; a wild farmhouse ale, with blackberry, black currant, and funky yeast culture from Ermatinger's foeders.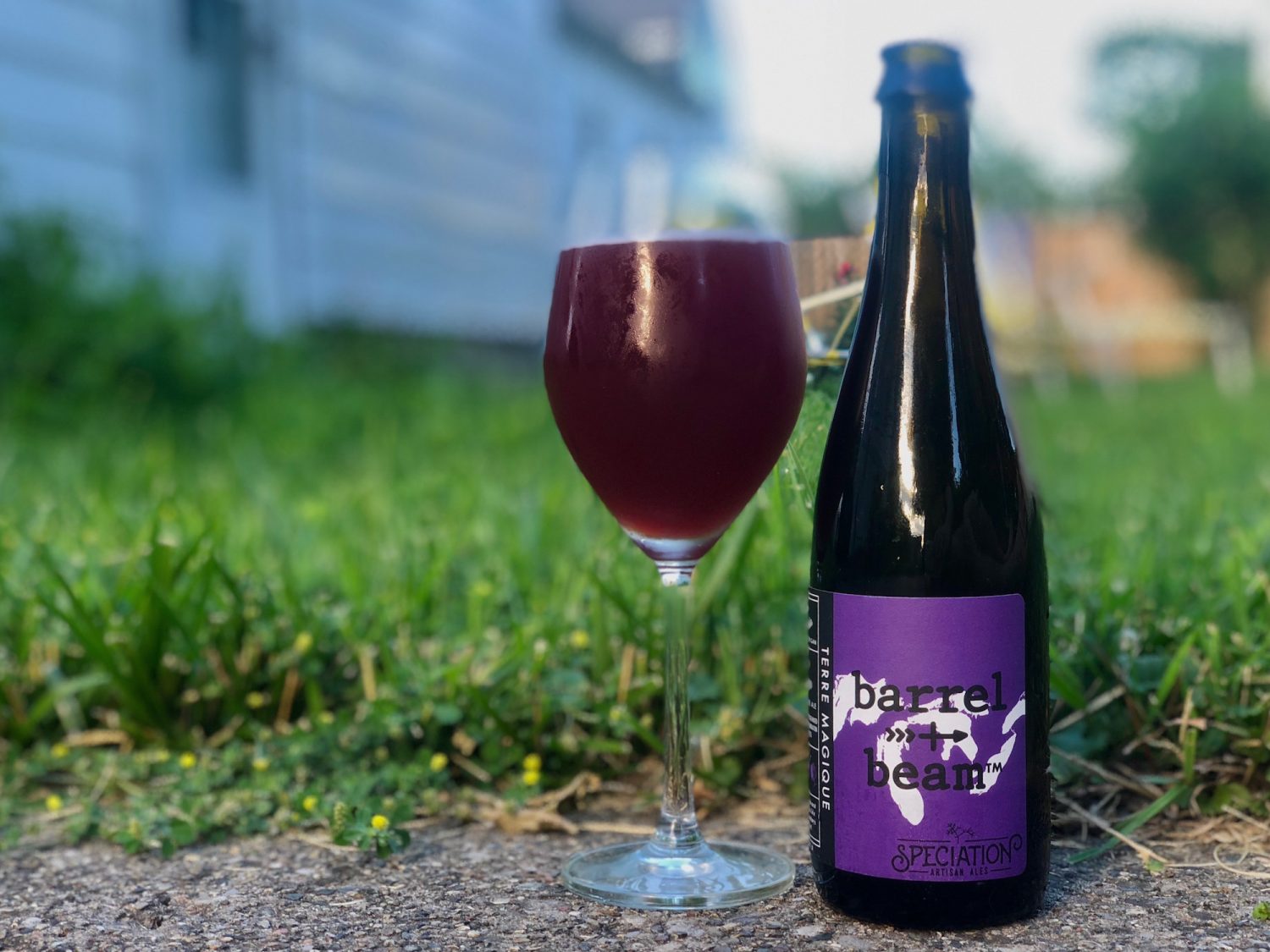 A Berry Delight
In a wine glass, Terre Magique looks moody, its mauve hue hypnotic as a dark crystal. Blackberry overwhelms the nose, but a few extra sniffs find a port scent too. Clearly there's a ton of fruit packed in here and VanCourt backs this up, "Usually I have a judicial hand when dealing with fruit," He said. "We hit this with a ton of blackberry and black currant concentrate."
A sip is like dunking your tongue in a blackberry pond. Think freshly squished jam on toast. It's sour but not nearly as bracing as some of Speciation's high octane pucker-bombs. The bitter currant adds a nice counterpoint to the candy sweetness. Tannic, rich, complex, this beer begs to be drank with desert. How about a blackberry galette—on the beach if you can manage it. Or skip pastry all together; on its own Terre Magique casts a powerful spell.