#MixPack Archives – PorchDrinking.com
January 17, 2023 | Emma Wargolet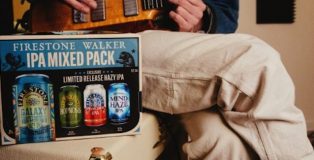 The amount of options at a liquor store can be overwhelming, and it can feel limiting to choose a six- or 12-pack of just one beer. The solution? Mixed packs. These are a great way to get a little taste of different beers, and also provide a variety to guests. Released in November 2022, Firestone Walker launched the IPA Mixed Pack Featuring Galaxy Shapeshifters, which can be found through its Beer Finder.
April 5, 2021 | Mathew Powers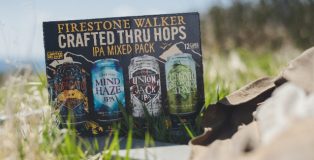 The flavor. That enticing aroma. Ah yes, there's just something special about that first hoppy-beer experience. When Adam Firestone and David Walker founded Firestone Walker 25 years ago, West Coast IPAs helped convert multitudes of beer fans into craft beer fans. These days, of course, the IPA is more than just a West Coast treasure as hops are now grown and distributed throughout the world, and that's demonstrated fully by the Firestone Walker Crafted Thru Hops IPA Mixed Pack.
Indeed, the Firestone Walker IPA Mixed Pack expresses one of IPA's most favorable attributes: versatility. Each case comes with three cans each of the classic Union Jack West Coast IPA, the Hazy Mind Haze IPA and two New Zealand hopped beers: the 18th batch of Luponic Distortion and the hazy, single-hopped Propagator Series.