No Comments
Bear Republic Brewing Co. | Racer 500 Indy Pale Ale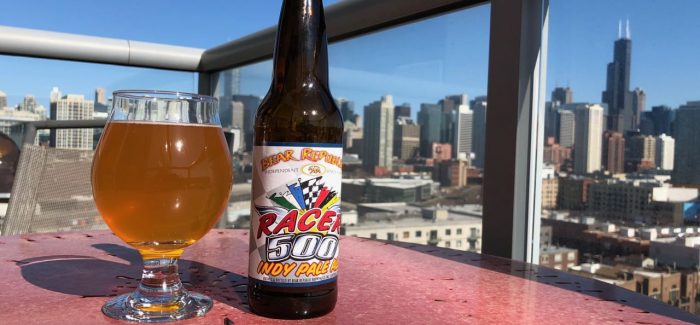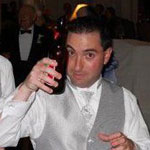 With my wife being from Indianapolis, I know that when the calendar turns to May; it's Indianapolis 500 month. To celebrate the event, Bear Republic Brewing Co., known for its Racer 5 IPA and other racing-inspired beers, has released Racer 500 Indy Pale Ale. The beer is only be available at the brewpub and the state of Indiana.
ABV: 6% | IBU: 60
The beer features Amarillo, Citra, and Galaxy hops. While the Citra is present — a hop that routinely takes center stage in beer — I like that Bear Republic refrained from turning the Indy Pale Ale into a tropical flavor bomb by making the Amarillo the star of this beer instead of the Citra. The impact of the Amarillo hop includes noticeable dankness along with plenty of bitterness and dryness on the end.
Differing hops found in from Racer 5, which consists of Cascade, Centennial, Chinook and Columbus, allow Racer 500 to stand out and avoid existing as a mere variant of Racer 5. Instead, Racer 500 is an entirely new beer altogether. The fact that there is no overlap in hops is nice.
Coming in with an ABV of 6%, one can easily enjoy a few pints of Racer 500 Indy Pale Ale and still feel great. Since at the Indy 500 you can bring in your own beer (something I recently learned), a lower ABV IPA mixed in with some other refreshing beers would be a great way to watch "the greatest spectacle in racing." I'll also recommend a lot of water because it is usually incredibly hot on race day and you are baking in the sun.
An IBU of 60 puts this beer in line with any standard IPA, and the prevalence of Amarillo hops assures one will taste the bitterness. If you're looking for a glass of juice, you won't find it with Racer 500 because the IPA leans towards the classic IPA style, you know, before hazy beers were a thing.
If you're in Indiana this month, I'd highly recommend picking up a 6-pack of Racer 500 and giving it a try before and on race day.
---