No Comments
PorchDrinking Fantasy Football Recap | Week 2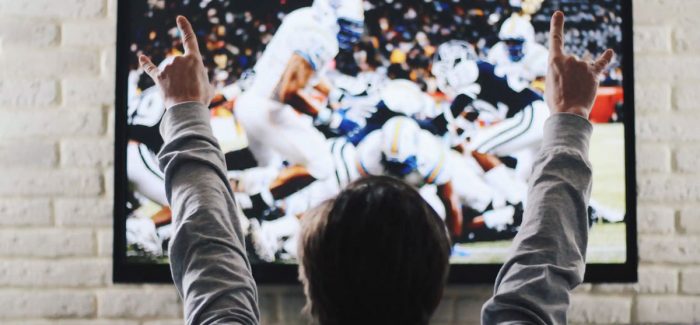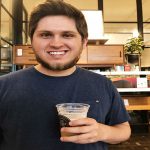 Week 2 of the NFL season brought us a myriad of entertaining games, comebacks and unfortunate losses. Looking at you, my poor, poor pitiful Falcons. What the hell was that? Seriously. A lot of the expected stars shined bright while others have yet to show up. Josh Allen and the Bills lit up the scoreboard while underwhelming the fantasy score sheet. Sunday Night Football featured the Kansas City Chiefs visiting Lamar Jackson and the Baltimore Ravens and was one of the best football games, at any level, in recent memory. Whether you're celebrating a W or staring at another L, just know we're here with you. Grab a beer and see how our matchups went down this week.
The League (PorchDrinking & CouchSitting)
Just to get on the same page, here is the low-down of the league settings. 12-Team, 0.5PPR with 3 WR instead of two and head to head points scoring. The top six teams will make playoffs, with the 1 and 2 Seed having bye weeks for the first round. The draft was a standard snake and the draft order was randomized beforehand. Rather than doing a traditional league pay-out, we've all decided that one amount will be donated by each person to the winner's charity of choice, as well as an amount to second place's charity, as well.
Week 2 Scorecard
Peoria It's not that b vs. TB Hoppy | Final Score 131.88 vs. 107.70
There was no shortage of fireworks in this matchup for the week as Cooper Kupp absolutely went bonkers while compiling 163 yards and 2 TDs on 9 catches for Peoria. TB Hoppy had a not-so-secret weapon in Kyler Murray, which kept the matchup close for a while, but ultimately there were just too many double-digit days in the lineup for Peoria as Dalvin Cook, Calvin Ridley and Chris Godwin all did their part in blowing up the stat sheet.
View this post on Instagram
Dry Hops vs. DC Street | Final Score 115.42 vs. 103.74
Some pairings go together like peanut butter and jelly and become classic duos. Baseball games and beers. Ice Cream and brownies. Gin and tonic. Patrick Mahomes and Travis Kelce. Wait, what was that last one? Yeah, Patrick Mahomes and Travis Kelce. The pair was nearly unstoppable Sunday Night, and to be fair, it was a late fumble from Clyde Edwards-Helaire that ultimately cost the Chiefs the game. DC Street put up a fight as Tom Brady decimated the Falcons for the ninth time in his career, while his old squad swallowed any offense the Jets tried to put together to the tune of 16 fantasy points. In the end, Mahomes + Kelce = good.
View this post on Instagram
Yeast Mode vs. KC in KC | Final Score 122.42 vs. 104.80
R-E-L-A-X. You already know what I'm talking about if you know. A few years ago everyone was ready to write off Aaron Rodgers, and after last week's 1.32 points, so were some fantasy managers. KC in KC still lost this week, due to Yeast Mode rostering most of Seattle, but even with the L the loss has to feel okay knowing that Aaron Rodgers is still the dude in Green Bay (and arguably anywhere). For this week, though, the Fantasy Gods showed favor in Seattle as Wilson, Carson and Lockett lit up the scoreboard despite losing in OT to the Titans. Yeast Mode benefited from two of the three, and it sent them to 2-0 on the year.
Beer Pairing: Bootleg Fireworks Sour Ale | HopFly Brewing Co.
View this post on Instagram
Chicago BBAttack vs. Drink Hi-Wire | Final Score 89.92 vs. 140.52
Not to harp on it too much, but as of Week 2, the Packers are back and Aaron Jones is still an elite fantasy player. Jones had 17 carries for 67 yards, but also paired them with six catches for 48 and 4 TDs for a cool 38.5 points in our league. Sometimes one player stands out above the crowd -like how a good beer will stand out of the mix-sixer you made for the game. Mike Evans put up an admiral fight for Chicago BBAttack, but unfortunately he was the sole bright spot in an otherwise dud lineup. Sounds like a bad bottleshare.
View this post on Instagram
Points & Pilsners vs. 12th Can | Final Score 128.52 vs. 129.76
Thank you, Lamar Jackson. Thank you. As mentioned, the Sunday Night Football game between KC and Baltimore was one of the most entertaining games lately. Unfortunately for me, I sat back and watched as entertained as could be as Lamar Jackson kept scoring points. Then, he just didn't stop. Ultimately it was the deciding factor in the matchup, even though Derrick Henry put up a valiant effort to bring home a W. Poor TE play hit both sides equally as George Kittle had a pedestrian 3.7 points while Gerald Everett seemed to be the only Seahawk without substantial work. Oh, and for anyone wondering: DON'T BENCH JULIO JONES.
View this post on Instagram
Crispy Lagers vs. The Lambic Leap | Final Score 112.90 vs. 103.08
This game was one of the more star-studded matchups of the weekend. A.J. Brown went head-to-head with Tyler Lockett and Crispy Lagers came out ahead with Lockett's huge day. Next week's Monday Night Matchup Hurts vs. Prescott was featured in these fantasy lineups this week, and let's hope there are more fireworks in Week 3. Many of the stars delivered, but each team had a blunder or two. There's certainly better days to come from Prescott's 7.48 and Kamara's single digit week (5.0). Crispy Lagers might as well pop a top and enjoy that sweet 2-0 start to the season.
Beer Pairing: Undefeated Double Hazy IPA | Arrow Lodge Brewing
View this post on Instagram
May the Fantasy Gods be in your favor and the waiver wire good to you. Come back for our Week 3 update. Drink Hard. Cheer Harder.
---