No Comments
Assessing the Comic Book Success of Revolution Brewing's League of Heroes Variety Pack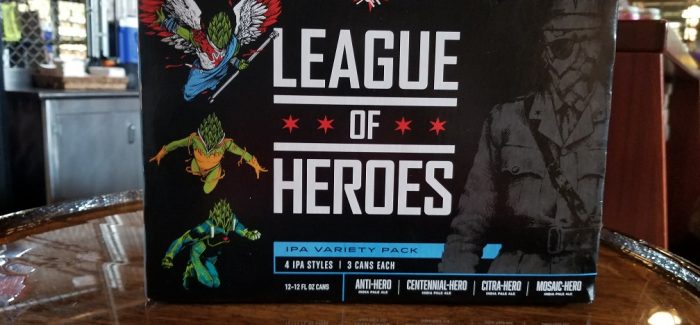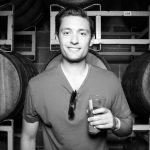 Revolution Brewing knows how to make damn good beer, and they know how to market it. With an overwhelming amount of quality craft options in the Chicago market, Revolution has been able to defend their sales turf by standing out through their unique marketing efforts – look no further than their League of Heroes variety pack.
The pack, first introduced in March 2017, encapsulates a running line of Revolution's comic book beer "heroes." Each hero represents a specific hop theme and gets its own comic-book interpretation, making the line easy to identify and follow for the everyday beer drinker who may also be a comic fan. Along with flashy packaging designs,
Revolution also markets its Hero line exceptionally well at Chicago's annual C2E2. I was present at their sixth annual visit to the comic and entertainment expo and got to witness first-hand the unveiling of their newest hero, Centennial Hero, which is making its first appearance in Volume 4 of their League of Heroes packaging line. With a year to process how the new hero-focused variety pack has fared with customers and comic book fans alike, I asked Revolution's CFO and Head of Communication, Doug Veliky, his thoughts on how the new packaging has fared.
Revolution Brewing has had success with ambitious packaging ventures before, look no further than their popular barrel-aged Deep Wood series which debuted in cans for the first time ever last year. That said, the League of Heroes variety pack has been around for a bit longer than the Deep Wood cans, 14 months in total, and has already established itself as a vitally important brand for the brewery. According to Veliky, the LOH variety 12-pack is already their second best-selling package behind Anti-Hero 6 packs. While 6-packs of Anti-Hero have become a staple for many Chicago drinkers, the fact that a new pack can make such a splash in such a short period of time is striking. According to IRI scan data for Illinois, LOH is the #1 best-selling Craft Variety Pack in the market,  owning ~20% of all craft variety pack sales over the past 26 weeks.
https://www.instagram.com/p/BincMwqHD8E/?hl=en&taken-by=revbrewchicago
Now in its fourth iteration, the newest iteration of LOH features a new hero, Centennial, along with three favorites: Anti, Mosaic and Citra. I was lucky enough to get a sample of the new pack and came away enamored with the new Centennial Hero due to its simply balanced bitter and citrus complexion.
Being able to release new beers in the variety pack was a strategic move for Revolution and it seems to have paid off in spades.
Consumers have the opportunity to effectively "sample" the newest League of Heroes creation (in 3 cans) instead of committing to a full 6-pack, a perfect way to capture the rabid curiosity and "what's new" mindset that infects many craft beer drinkers today.
I have a feeling that packaging four quality IPAs in one pack has also had an impact.
According to Veliky, Revolution has seen "major upticks" in sales between V1 vs V2 vs V3, and it's safe to assume to that they will see a similar bump in sales for V4 when it hit shelves shortly. Simply put: the distribution and exposure of the new packaging brand "doesn't happen overnight," which meant that it took a bit of time before beer fans became familiar with seeing the comic-book likeness of Anti-Hero in a variety pack on shelves. But once they did, the package started to fly off shelves in Chicago, which has led Revolution to expand LOH distribution to the Michigan and Indianapolis markets – a move that has been well received by both.
In the increasingly stressed Chicago market, Revolution has found a comfortable niche with the strategic usage of their Hero series in both standalone 6-packs and in the hit LOH variety pack. They rarely distribute duds. I'm already on the lookout for what they'll can next. Cheers!
---