No Comments
Suburban Chicago Breweries Adjust to Operating During a Pandemic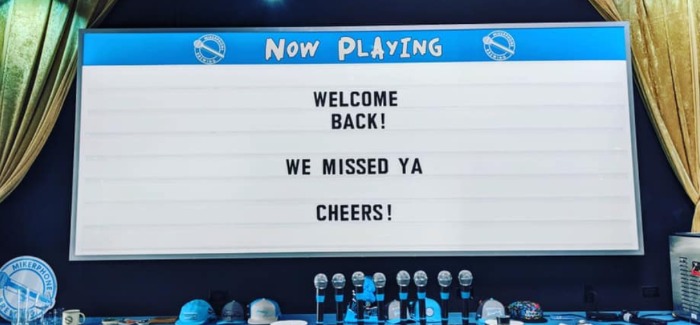 On Friday, May 29, the full COVID-19 lockdown came to an end for numerous breweries across suburban Chicago, as long as they could offer outdoor seating and follow social distancing protocols (The city proper would have to wait a little longer). The questions were: How would breweries adjust to operating during a pandemic and would beer drinkers comply and behave?
It appears that Tribes Beer Co., located in the south suburb of Mokena, IL, ostensibly ended the Chicago metropolitan COVID-19 lockdown when it opened its doors at 10 a.m. on Friday, May 29. It's not every day breweries start serving two hours before noon, but after 70-some-odd days of quarantine, Tribes was done waiting. And, it didn't take long for groups to arrive.
Tribes, unlike many places, could offer both interior seating in addition to the beer garden because of its expansive bay doors and large windows. Tribes also built an extension on its front sidewalk to add to its seating potential. In a world of social distancing, Tribes provided ample distance-friendly seating. No moving tables. No sitting at the bar. No crowding. But, also, no complaints.
Two young women sat down in the beer garden, removed their masks and let out a mutual "ahhh" when tasting their first beer to which an older gentleman, two tables over remarked, "It's good, isn't it?"
Visits over the weekend to all reaches of the suburban community took PorchDrinking.com to Sew Hop'd, Crystal Lake Brewing, Pollyanna Brewing, Rabid Brewing and Mikerphone Brewing.
In general, locations that could open included the following scenarios:
A pre-existing beer garden and/or patio
An ability to transform a parking lot into an ipso facto beer garden
A nearby grassy area that could be used as a patio
A combination (or all) of the above
Each open brewery offered respite from the pandemic. Indeed, music played (some with live music), food trucks arrived and the general noise of conversation and laughter filled the patios where beer flowed. The fact that tables were far apart, or that no one could go inside (except at places like Tribes), phased few beer fans. (And when the weather is beautiful in late May, notably after months of quarantine, one might argue that most would have sought an outdoor location, anyway.)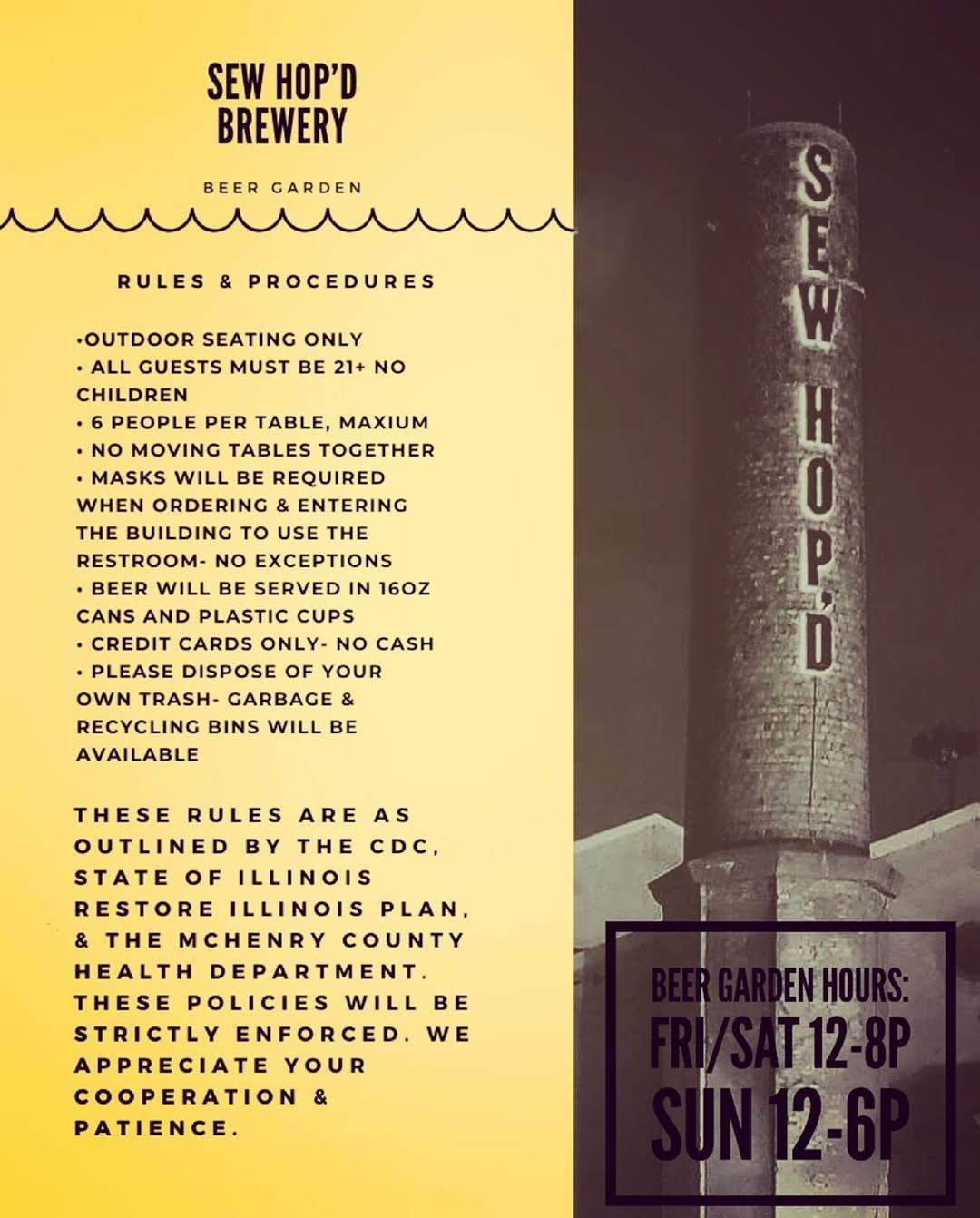 But, that's not to say people were so out of touch that they forgot about the pandemic. The visual clues were impossible to ignore. Servers wore masks and sanitized tables before and after each customer sat down. Customers found signs posted in multiple locations that stated rules addressing how one must behave at a brewery during the pandemic. People routinely stood up, donned a mask and headed to the bathroom. Upon returning, those same people would go stop at a hand sanitation station before sitting down. It's almost impossible to miss the reminders that breweries are not yet able to offer the care-free drinking atmosphere that existed pre-COVID-19.
Most breweries relied on plastic cups while a few served beer in glassware. Some served beer in cans, others from the taps (a few breweries had moved to cans during the lockdown and did not have enough time to fill kegs before reopening). Several breweries have established protocols for waiting in line (some are first-come, first-served and other breweries have restaurant models where people must check-in and are seated when a table is ready). In contrast, breweries such as Mikerphone Brewing and Shortfuse Brewing require reservations.
Our Midwest editor Mike Zoller noted during his visit to Mikerphone:
"Perfect execution today by Mikerphone Brewing. Everyone followed the rules, they had their process down and it was great to be drinking at a brewery again."
So, yes, as breweries adjust to operating during a pandemic, it would be wrong to state that each brewery enjoyed a uniform policy (be sure to check a brewery's social media or website before visiting for updated policies). But, each visit demonstrated that the overwhelming majority of breweries cared deeply about offering a safe environment for beer drinkers. In turn, patrons almost always exhibited patience and understanding. Because both brewery and customer behaved, it made it easy for visitors to enjoy their beer; the beer-enjoyment part is the same today as it was in the pre-pandemic era—no pivot required.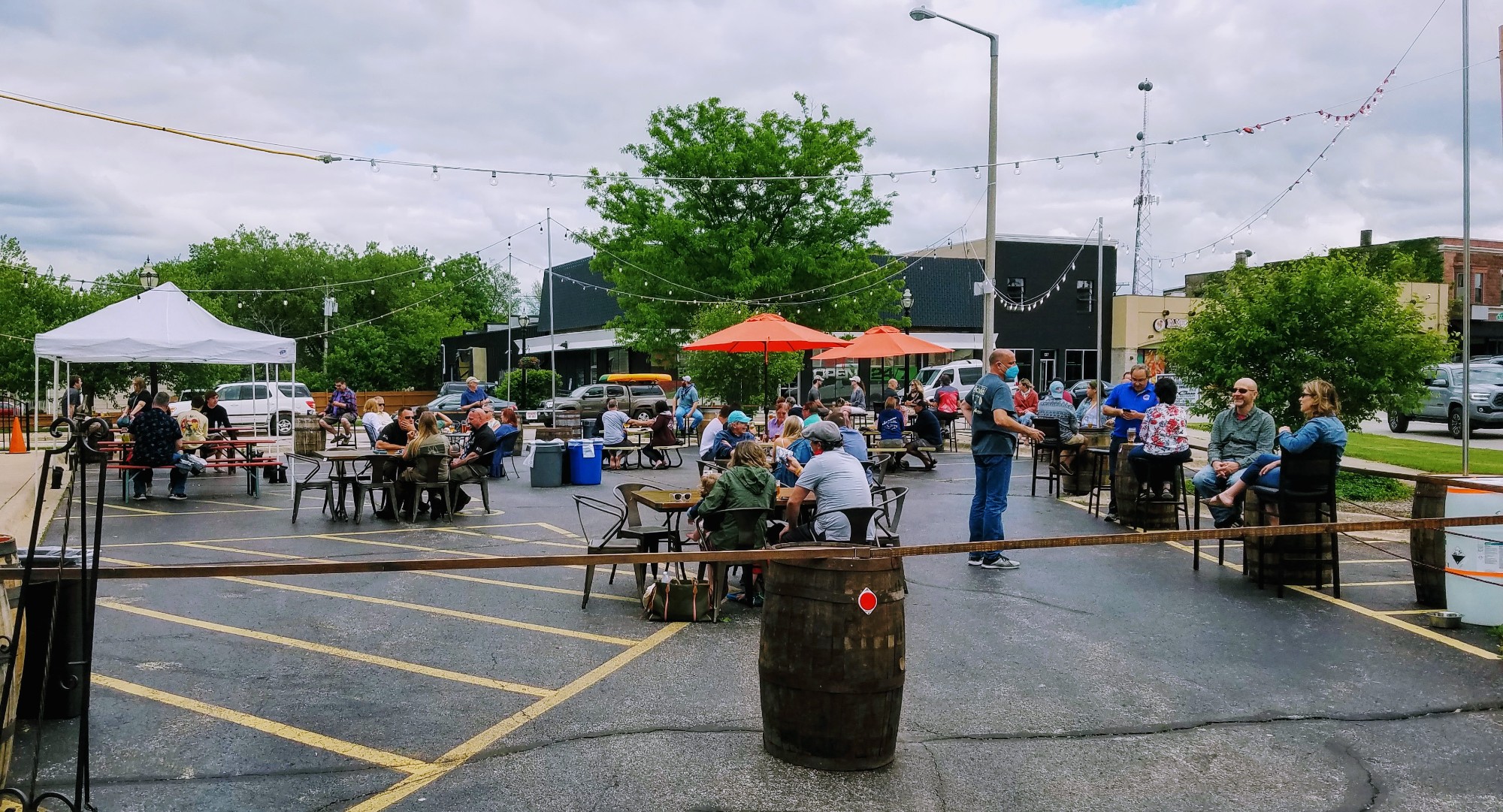 ---