No Comments
Netflix & Pils| Your Guide on What to Watch and Drink During COVID-19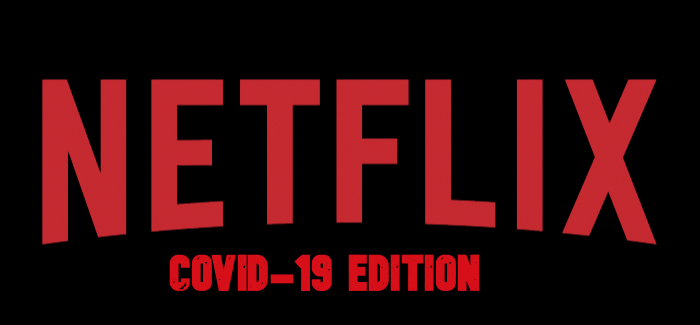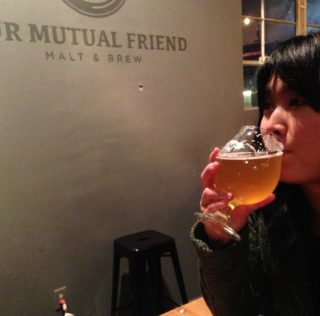 The COVID-19 crisis has state officials and health agencies alike urging the nation to practice social distancing to reduce the spread of the virus. Currently statewide shutdowns of bars and restaurants have been mandated in highly populated states including Colorado, Illinois, New York, Ohio—and the list is growing as we speak. San Francisco is in full lock down mode and stocks are plummeting. If ever was there a time to stay in and be a recluse, it's now.
Chances are, your Netflix account is about to get a lot of traction—but don't worry, we've got you covered. Whether you're self-quarantining or just plain bored, use this handy guide to help you determine what to watch—and drink—when you're chilling at home looking for a Netflix binge.
When You're Trying to Tune the World Out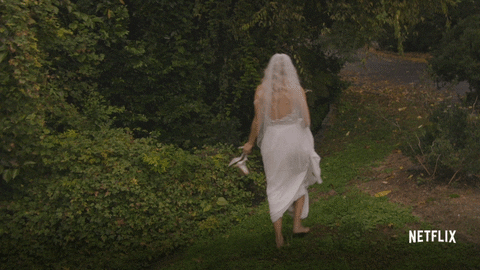 Try: Love is Blind paired with Oskar Blues Brewery's Mama's Little Yella Pils
We've all heard the saying "love is blind," but what happens when you put it into practice and turn it into a reality dating show? Love is Blind, Netflix's super binge-worthy social experiment, premiered last month and the show has been trending the top of must-watch lists and social media. Picture this: 30 men and women spend ten days in a round of speed dating in pods with partitions so they cannot see what the other person looks like; the goal is to get married. Should they decide to get engaged, the partition is removed, revealing whether looks really make a difference. After that initial awkward exchange, the newly engaged couples get to spend time with one another by taking a trip to Mexico—and you better believe there will be curveballs.
As the episodes continue, you'll watch the couples move in with each other, meet the parents and head down the alter. You can easily burn through two or three episodes of Love is Blind at once and with 11 episodes currently streaming on Netflix, you'll want to pair the show with a crushable beer like Oskar Blue's Mama's Little Yella Pils. Luxurious yet low dose, Mama's Little Yella Pils is built on Pilsner and honey malt and hopped with Saaz and Aramis hops.
When You Need a Good Laugh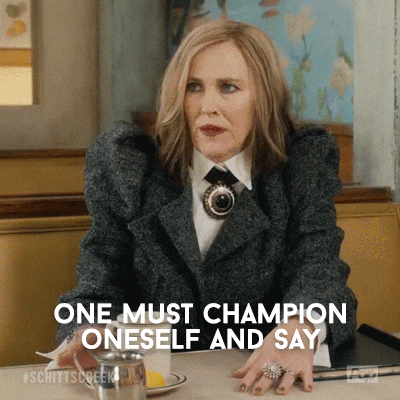 Try: Schitt's Creek paired with Rhinegeist's Bubbles Fruit Ale
When a super rich family comes into financial turmoil and are forced to vacate their mansion and lavish lifestyle and live in a dumpy town called Schitt's Creek—hilarity ensues. One by one, you'll fall in love with the cast of zany characters from Moira Rose (all praise the magnificent Catherine O'Hara), father and son duo Eugene and Dan Levy portraying Johnny and David Rose and a plethora of quirky characters that make the show the gem that it is.
While on its surface, this show seems like your typical fish-out-of-water story, this triumphant cast reveals layers of depth that are even downright relatable to your average Joe. To truly savor the series, we recommend sipping on Rhinegeist's Bubbles Fruit Ale, a bright and dry Rosé Ale with notes of apple, peach and cranberry. This bubbly year-round will have you reaching for another faster than you can say "Eww, David."
If You're in the Mood for Something Like The Sopranos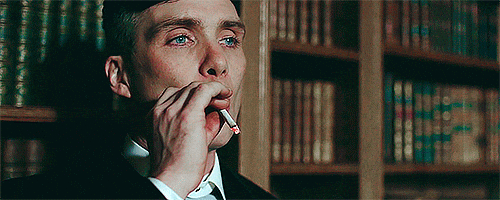 Try: Peaky Blinders paired with Dry Dock Brewing's Amber Ale
This gripping crime drama about a notorious real-life gang in 1919 Birmingham, England, will have you on the edge of your seat. Following the Shelby family who run the criminal underworld of their city, monopolizing the market with lots and lots of violence.
Peaky Blinders is where underrated actor Cillian Murphy really shines as gang leader Tommy Shelby. With five seasons currently available on Netflix (season 6 is postponed due to the Coronavirus), you'll want to settle in with Dry Dock's Amber Ale, a deep copper ESB with rich, malty flavors and an earthy hop character.
When You're Questioning Your Morality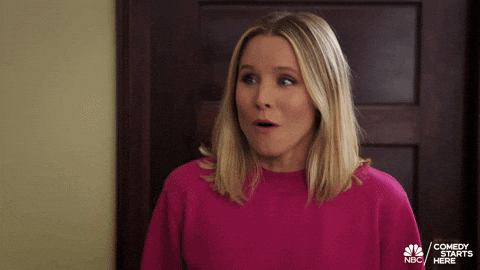 Try: The Good Place paired with The Lost Abbey's Judgment Day
When you think of the afterlife, do you often think of Ted Danson and frozen yogurt? If so, The Good Place, a comedy about a woman ending up in the Good Place by mistake after she dies, is right up your alley! Danson plays the divine architect that creates a stepford-like utopia where all languages are universally understood, curse words are edited and there's a frozen yogurt shop at every corner. Meanwhile, the likable Kristen Bell plays the unlikeable Eleanor who has caused havoc in the Good Place because she is not supposed to be there since she was a jerk in her old life.
Much of this show will have you wondering if you would make it to the Good Place in the afterlife. It's best not to read too much into things. Just grab The Lost Abbey's Judgment Day, a 10.2% ABV Abbey Quadruple Ale with malt, raisins and dextrose. The elevated alcohol content will ensure that your soul will be saved on judgement day.
When You're Looking for Something Disturbing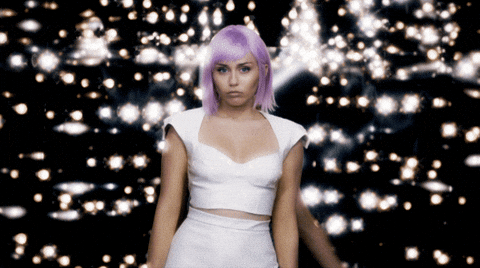 Try: Black Mirror with Funkwerks' Bluminoso
This Emmy award-winning series is a way more cynical version of the Twilight Zone. With stand-alone episodes that provide a critical look how new technology shape modern society, you'll be glued to your TV set episode after episode—albeit more or less concerned.
This may not be show to lift your spirits but it is certainly thought provoking and perhaps, we need a little bit of self-reflection during these troubling times. Make sure to reach for something substantial while you binge Black Mirror, like Funkwerks' Bluminoso, a barrel-aged Wild Ale with blueberries. Aged in a variety of barrels for over three years, this sour blonde ale was enhanced with over 460 pounds of vibrant blueberry puree. This multi-dimensional beer, which includes aged lambic hop varieties and a diverse addition of wild organisms, is the perfect companion to watching this complex show.
We hope you enjoy this guide as you practice social distancing! Stay home. Stay safe. And if you can, support your local breweries by purchasing their to-go beer. We're all in this together. Cheers!
---