No Comments
Brewers Weigh in on the State of the Industry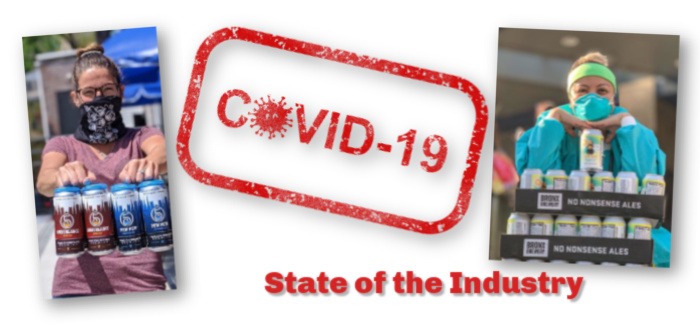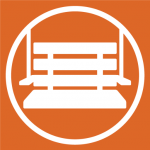 This past two months, as stay-at-home orders swept the nation, breweries had to quickly adapt to keep their taprooms afloat. Draft-only taprooms shifted to packaging, breweries got creative with social distancing measures, and sadly, layoffs began to unfold. Regarding the state of the industry, the Brewers Association announced in early April that a recent survey found that the majority of breweries were concerned that their businesses could not withstand several months of shelter-in-place orders. And, although many states are now in the process of lifting those orders, most establishments in those regions are only allowed to open to limited capacities, and they are opening in an environment where high unemployment and COVID-19 fears are limiting people's willingness or ability to frequent bars and breweries. Other locations remain under lockdown orders.
As we forge ahead, and inevitably, as states begin to lift stay-at-home orders, it is evident that things may not go back to normal, at least for a long time. At PorchDrinking.com, we're keeping a close eye on how the brewing industry reacts. Here's what a few industry veterans had to say on panels hosted by WeldWerks Brewing Co., BusinessDen and the Colorado Brewers Guild.
If there is one theme that we've seen across the board, it's this: pivot.
Jeffrey Stuffings, founder of Jester King, said it best when asked about what had changed most at the brewery when the lockdown started "It's lonely here."
Brewers Association Craft Beer Program Director, Julia Herz, discussed the importance of looking forward. Herz and many industry insiders have noted that breweries will have to consider such items as servers wearing masks and increased sanitizing efforts to help customers feel secure, and employees stay healthy. And, the Brewers Association will have to be ready for breweries as they transition from the lockdown to period of transition to normal — and that could take weeks, months or even years.
The name of the game is packaging
A significant problem facing brewers is what to do with old kegs. Many have seen social media posts and news stories showing breweries dumping massive quantities of beer from kegs.
It's the reality of the craft business model. Most breweries generate sales through kegs, either in-house or by distributing them to bars and restaurants. As Bart Watson, chief economist for the Brewers Association, explained in an April 28 Twitter post regarding California breweries:
The ~350 breweries with production listed avg 288 barrels of which:

51% is sold onsite
42% is other kegs
7% is packaged

So the fact that grocery store sales are up 15% doesn't mean too much for them. If we use the averages from our national survey, those breweries are down around 70% right now.
Nevertheless, Stuffing of Jester King said during a state of the industry meeting, "Our curbside sales have been better than expected. We have focused on more 'hype' beers and less day-to-day, so far."
Charlie Berger, co-founder of Denver Beer Company, added "We're doing okay. It's for sure justifying some jobs that we didn't think it was going to. It is by no means what it was before from an income perspective. Our margins are lower on those products."
When push comes to shove, people are still drinking. Berger added, "They're buying our beer at the retailers, in the independent liquor stores and grocery stores. So our actual package production is up from what it was but it doesn't quite make up for the draft that's lost. "There's been a big increase in demand on our larger volume packages like our 12 packs."
And cideries have had to pivot, too.
CEO and Co-Founder of Stem Ciders, Eric Foster commented, "A lot of our volume has shifted into the packaging side. The volume is down pretty substantially but the revenue and the packaging side is a little bit higher."
Meanwhile, Matthew Osterman, who runs Sleeping Giant, a contract brewing operation in Denver, explained: "Our customers generally are people who are out of capacity, people who are looking for a packaging type that they have that we don't have, like cans. Or for many of our customers that's just their entire business model" He's expecting the summer to pick up as things clear up but "we're dealing with a perishable good. It doesn't make sense for us to brew a bunch now because the clock starts ticking as soon as it's in package."
How to combat the loss of 'social' that's synonymous with craft beer
"This could be a cultural change for us in America," remarked Foster of Stem Ciders."Our Lafayette location has eight acres up on a hill where we can space people out." And plans to expand their RiNo location into their parking lot for more customer spacing.
Berger of Denver Beer Co. remains cautious about jumping back into reopening before it's safe "The costs of opening too soon are more expensive than the costs of staying closed."
He hopes the city gives breweries some leeway with creating more space in public areas. "Allow people to spill out onto the sidewalk or onto the parking spots…let us put some tables out there. People can walk an extra block if it means a few more people get to drink a beer."
"We know restaurants are eager to reopen in a way that protects the health of their patrons, and (they) see measures like expanded patio space as one way to do that," Denver Mayor Michael Hancock's office announced on May 14, according to the Denver Post. "(We) have been taking and evaluating requests from various stakeholders on what measures, including expanded patio space, could be implemented."
https://www.instagram.com/p/CAWE-LZnnHs/
What is the state of the industry going forward? 
Stuffings noted that Jester King proved to be one of the lucky ones that qualified for a federal assistance loan (PPP loan). He said, "It obviously helps a lot. He made it clear that the industry needs federal help or, for many, they don't stand a chance.
Ostermann at Sleeping Giant noted the difficulty the crisis has created for smaller brewing companies. "Smaller companies are more vulnerable to closures in the coming months. Unfortunately I think that's a near certainty in our industry as well. People are talking about roughly 10%. I've heard other folks saying up to 25%."
But, he added: "In my opinion there was a shakeout coming in our industry anyway. This will accelerate that. The smaller you are, the more at risk you are."
Colin Jones, co-founder of Weldwerks was a little more blunt. "If you were managing cash flow in a tough way before this, you are f***ed." He noted that "breweries need to be mindful of every expense, every form of communication, because any mistake could mean the end for any brewery."
The pivot may not be temporary, either. Many breweries have come to realization that many measures regarding social distancing will be necessary for months or years to come. And, if there are second waves or other viruses that affect the world, breweries must be ready to adjust on the fly. In other words, the COVID-19 crisis came as a shock; breweries have to learn to never be shocked again.
Jess Reiser, co-founder and CEO of Burial Brewing, said as much when she confirmed that their efforts amid the COVID-19 crisis will now be part of their path moving forward. But, like all breweries, the path moving forward is not entirely clear. The brewery, which will celebrate seven years in business in June, draws parallels to year four where they questioned whether it would all work out.
In short, there exists a delicate balance between public safety and solvency in today's brewing world. And so, as Katie Wolf, of the small, family-run Wolfden Brewing near Chicago stated about the industry in 2020:
"'Adapt or die."
---