No Comments
Ultimate 6er | Rio Olympians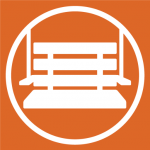 I admit, even after three days I am going through an Olympic withdrawal. During the previous two weeks my free time was totally consumed by everything from table tennis and synchronized swimming to gymnastics and track and field. I set my alarm for a Sunday morning to watch the men's marathon and stayed up late to watch the beach volleyball finals. Our American athletes did phenomenally, winning 121 total medals (46 gold, 37 silver and 38 bronze). In honor of them I built my own 6er so I could give cheers to the athletes that make me proud to be an American.
Gold
Cheers to: Simone Biles (gymnastics), Allyson Felix (track and field), Michael Phelps (swimming), Gwen Jorgensen (triathlon), Katie Ledecky (swimming), Ashton Eaton (decathlon), Virginia Thrasher (10m air rifle) and the trio that swept the medals in the 100 meter hurdles (Brianna Rollins, Nia Ali and Kristi Castlin).
Cheers with: St. Bretta (Summer) from Crooked Stave Artisan Beer Project. This golden colored American wild ale is brewed with citrus and fermented in oak foeders. The care and patience taken in the brewing process is the same dedication each athlete represents while training to be the best in the world.
https://www.instagram.com/p/BIyrO3RhTJp/?tagged=stbretta
Silver
Cheers to: Alexander Massiales (fencing), David Boudia & Steele Johnson (synchronized 10m platform), Sam Dorman & Mike Hixon (synchronized 3m springboard), Justin Gatlin (men's 100m), Tori Bowie (women's 100m), Sandi Morris (women's pole vault), Equestrian Jumping Team and Men's Archery Team.
Cheers with: Death by Coconut from Oskar Blues Brewery. So, there isn't much when it comes to silver colored beer. Instead I am cheering these winners with one of my favorite Irish porters. Aged on desiccated coconut and dark chocolate, this beer represents greatness. It may not be the #1 beer in the world, but still better than most everyone else.
https://www.instagram.com/p/BEjL8qQRD0X/?tagged=deathbycoconut
Bronze
Cheers to: Emma Coburn (women's 3000m steeplechase), Galen Rupp (men's marathon), Jenny Simpson (women's 1500m), Brady Ellison (archery), Kerri Walsh & April Ross (women's beach volleyball) and Matt Kuchar (golf: individual stroke play).
Cheers with: Docktoberfest from Dry Dock Brewing Co. As this beer is poured into a glass, it has a beautiful hue characteristic of the shiny bronze medals. As summer nears the end it makes me crave fall and what is ahead. These bronze medalists achieved what most of us could only dream of. As the Olympics come to a close and summer fades into autumn, many of these athletes are already dreaming of the next step and the four-year process to get there.
https://www.instagram.com/p/8WnIJBGQnB/?tagged=docktoberfest
Competed with Heart
Cheers to: Missy Franklin (swimmer), Men's 4×100 relay team and Meb Keflezighi (marathon runner).
Cheers with: Superpower IPA from Comrade Brewing. Brewed with loads of Pacific Northwest hops, this beer gives off a grapefruit aroma and has a balanced bitterness filled with flavors of citrus. Although these athletes didn't live up to their own expectations, they still have superpowers in my book. From swimming multiple laps back and forth across a pool to running 26.2 miles while puking along the way, they accomplished the unimaginable. Each of them deserves a tall glass of Superpower IPA to remind them they are real superheroes.
https://www.instagram.com/p/9eFNBGBlj7/?tagged=superpoweripa
Foreign Athletes
Cheers to: Usain Bolt (Jamaica) and Oksana Chusovitina (Uzbekistan)
Cheers with: Yeti from Great Divide Brewing Company. Yes, I should be showing pride and celebrating the United States. There are two athletes, however, that amazed me with their accomplishments. Usain Bolt proves every four years that he is the fastest man in the world and nobody can come close to beating him. Oksana Chusovitina is 41 years old yet closely competes against teenage girls. For this I cheers them with Yeti, a big bold stout with a massive, roasty chocolate and coffee taste that is packed with American hops to leave a dry, hoppy finish. These two athletes are truly inspirational and they deserve a big beer straight from America.
https://www.instagram.com/p/BHk3PysAGfQ/?taken-by=greatdividebrew
Host Country
Cheers to: Brazil
Cheers with: Bohemia. Aside from the zika virus, living conditions and green algae water in the Olympic diving pool, Brazil put on a memorable Olympics. The Brazilian men's volleyball and soccer teams were awarded gold medals. Both are hugely popular sports in Brazil. I give them a farewell cheers with a glass of Bohemia. Thanks for a wonderful Olympics.
https://www.instagram.com/p/BHYFwyPgJxL/?tagged=bohemiabeer
I know I only mentioned a small amount of the athletes that competed, but these are simply the ones that were most memorable for me. I encourage you to build your own 6er and appreciate how great of a country we are fortunate to live in. Sports are constantly on television but the Olympics are definitely something special. Now, to wait two long years until the winter Olympics in South Korea….
---